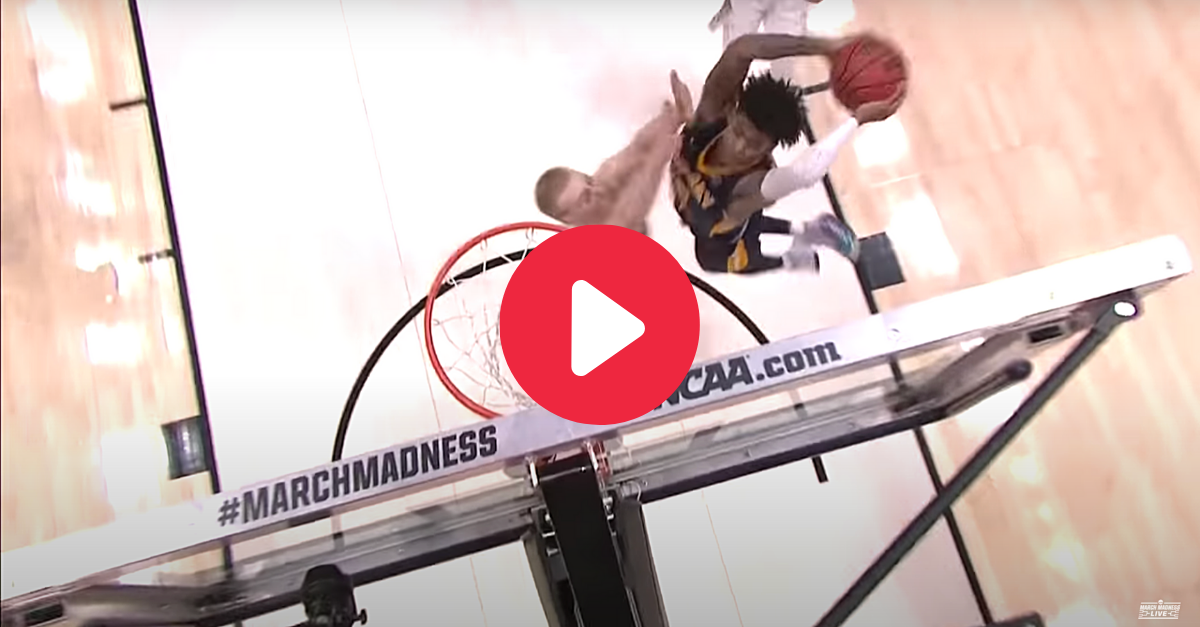 YouTube: March Madness
Murray State assistant men's basketball coach James Kane was hungry. The basketball camp was full of youngsters bouncing around from station to station, but a snack was nowhere in sight. On his hunt, he stumbled upon a three-on-three game in a side gym. A lanky, athletic point guard caught his eye. He called his boss, head coach Matt McMahon. They had to sign this kid.
Ja Morant wasn't swimming in scholarship offers. The water barely touched his feet. Strange, considering Morant left Crestwood High School in Sumter, South Carolina a three-time All-Region MVP and the school's all-time leading scorer. He wasn't ranked by 247Sports, Rivals or ESPN. His offer list was headlined by South Carolina and rounded out by Duquesne, Maryland Eastern Shore, South Carolina State, and Wofford.
So when McMahon offered a scholarship shortly after the camp, it was welcome. Morant, a Dalzell, South Carolina native, wanted to play high-level college basketball, but his father, Tee, not a bad hooper in his own right, realized it was about being wanted rather than wanting yourself. MSU proved that.
In September 2016, Morant officially committed to the Murray State University Racers.
Ja Morant at Murray State
Morant arrived on MSU's Murray, Kentucky campus already in motion. He posted the second triple-double in school history against Eastern Illinois on December 28, 2017, with 11 points, 10, rebounds, and 14 assists ? He also set the record for most assists in a game at the CFSB Center. The point guard finished the season with an average of 12.7 points, 6.5 rebounds, and 6.3 assists per game. His play earned First-Team All-Ohio Valley Conference accolades. The Racers won the Ohio Valley Conference Championship and advanced to the 2018 NCAA Tournament, where they lost to West Virginia in the first round.
During his sophomore season, Morant rose to the national stage. He came out of the gate hot, scoring a season-high 38 points against Alabama in the fourth game of the year. Around December 2018, Morant started gaining NBA Draft buzz. He was projected to be a top-ten pick, with some experts predicting he landed in the top three.
Meanwhile, Morant dribbled, distributed, dunked, and scored his way through the Ohio Valley Conference. The basketball player broke the school record for most assists in a game with 18 against UT Martin on January 10, 2019. Nine days later, he scored a career-high 40 points, shooting 21-21 from the charity stripe, in an 82-72 victory over SIU-Edwardsville (SIUE).
The wins kept coming behind Morant's stellar performances. He led the Racers to a second consecutive OVC Tournament Title in a 77-65 win over Belmont. The conference championship gave the team another crack at the NCAA Tournament. As a 12-seed, MSU was pitted against Marquette. Morant shined as bright as the dance floor and carried the Racers to an upset win with a triple-double of 17 points, 11 rebounds, and 16 assists. The clock struck midnight in a 90-62 loss to Florida State in the second round, with Morant dropping 28 points.
Morant was named the OVC Player of the Year, first-team All-OVC, a consensus first-team All-American, the Bob Cousy Award winner, and led the nation in assists. He became the first player in NCAA history to average a double-double of at least 20 points and 10 assists in a single season.
Morant Joins Memphis Grizzlies
Morant was the second overall pick by the Memphis Grizzlies in the 2019 NBA Draft. He was selected after former AAU teammate and Duke sensation Zion Williamson.
The explosive point guard brought the spark with him to the pros. Before the COVID-19 pandemic stalled the season, Morant averaged 17.6 points, 3.5 rebounds, and 6.9 assists. He led a surprising Grizzlies team into the playoff picture and positioned himself to take home the NBA Rookie of the Year Award. His fiery game is a combination of Russell Westbrook's athleticism and Kyrie Irving's finesse.
The Grizzlies begin the NBA restart as the eighth-seed in the West. They'll have to hold off the Portland Trail Blazers, Williamson and the New Orleans Pelicans, Sacramento Kings, San Antonio Spurs, and Phoenix Suns to secure their postseason spot. Games resume on July 30.