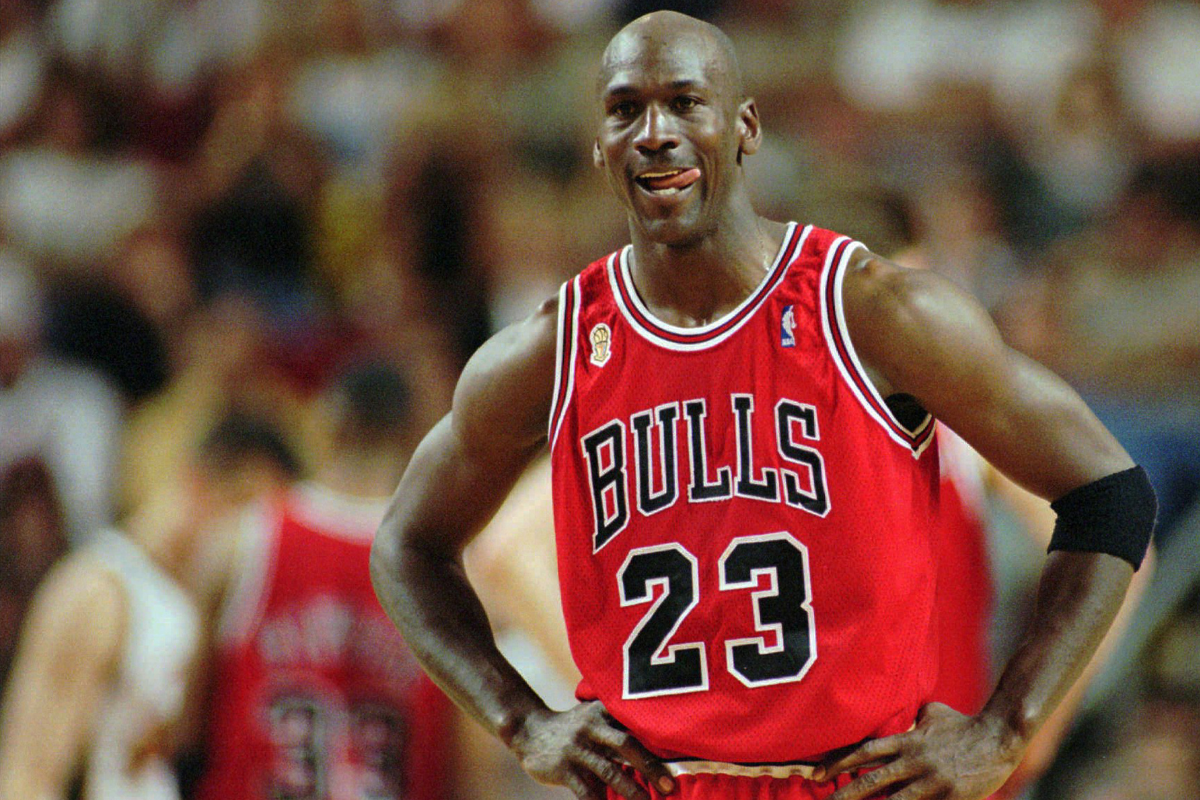 AP Photo/Beth A. Keiser, File
Michael Jordan loved bulletin board material. He would take something, anything, to push himself.
It was evidenced in "The Last Dance" when Washington Bullets guard LeBradford Smith scored 37 points in the game of his life against the Chicago Bulls. Even though the Bullets lost 104-99, Smith allegedly said "Nice game, Mike" after the final buzzer.
That didn't sit well with MJ.
The next night, in the second part of a back-to-back trip, the Bulls traveled to Washington D.C. Jordan dropped 36 points in the first half as payback. He finished with 47 and Chicago won 126-101.
That LeBradford slight? Turns out it was fabricated by Jordan to give himself extra motivation.
Widely regarded as the greatest basketball player of all time, Jordan was born in Brooklyn, New York, and raised in Wilmington, North Carolina. MJ was a winner at every level. He won a national championship at UNC, he won multiple dunk contests, he tore through the playoffs in the '90s to capture six NBA championships and he won two Olympic gold medals.
Jordan's hyper-competitive nature can be traced back to being cut from the Laney High School varsity basketball team as a sophomore. It was at that turning point where he decided there is no other option other than giving your all. He took this core belief and dialed it up to an 11.
He has several motivational quotes that exemplify this creed.
25 Best Michael Jordan Quotes
Michael Jordan on Championships
"Talent wins games, but teamwork and intelligence wins championships."
Michael Jordan on Hard Work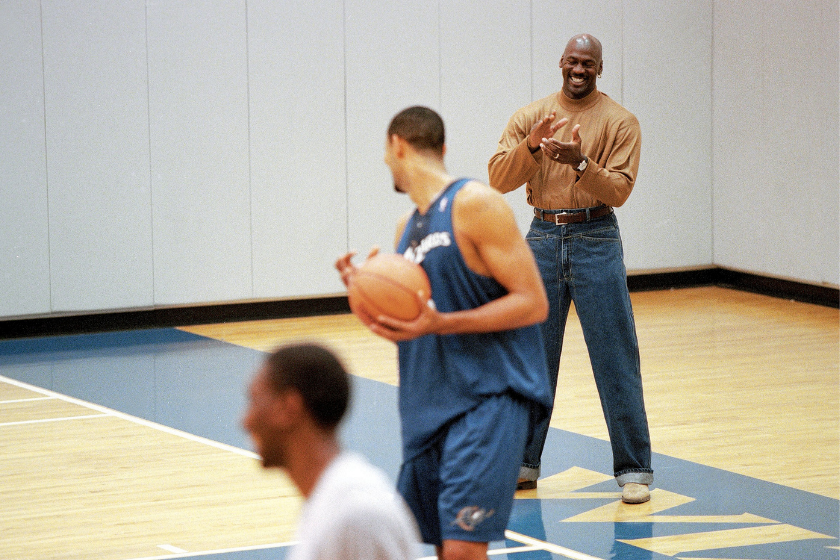 "Everybody has talent, but ability takes hard work."
Michael Jordan on Fundamentals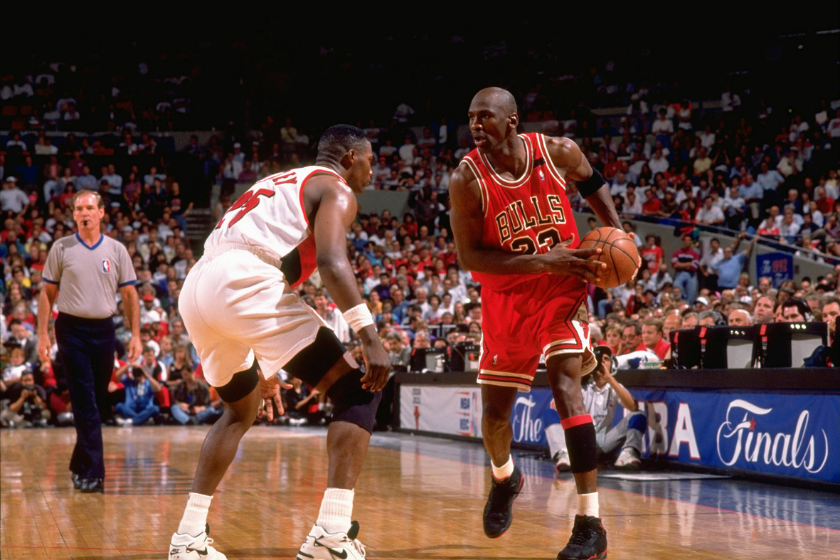 "The minute you get away from fundamentals — whether it's proper technique, work ethic or mental preparation — the bottom can fall out of your game, your schoolwork, your job, whatever you're doing."
Michael Jordan on Fear of Failure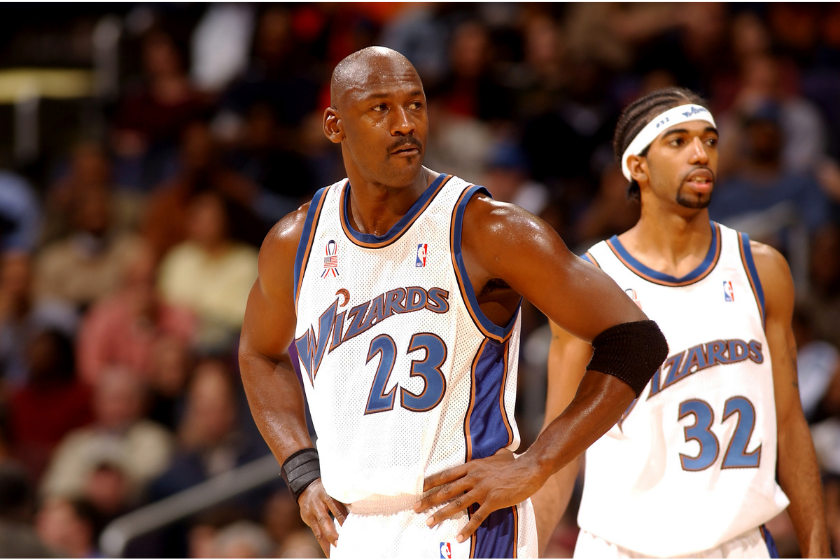 "I never looked at the consequences of missing a big shot…when you think about the consequences you always think of a negative result."
Michael Jordan on Competitiveness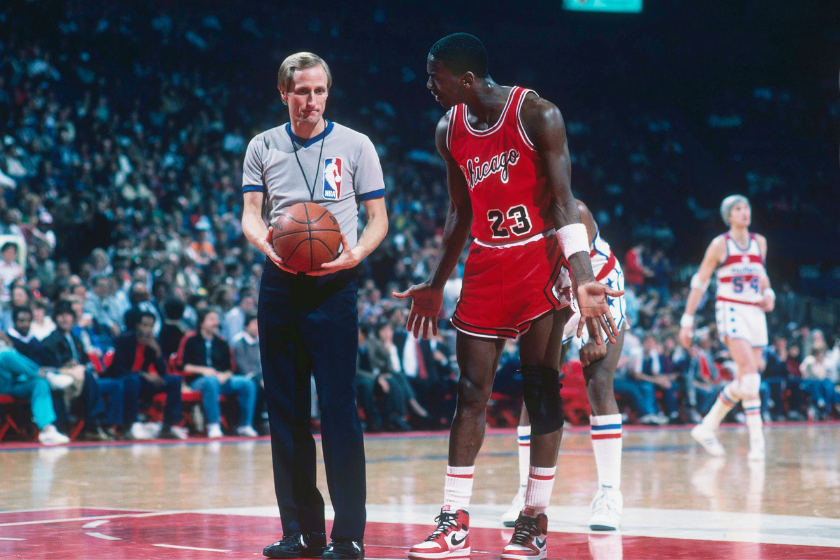 "I play to win, whether during practice or a real game. And I will not let anything get in the way of me and my competitive enthusiasm to win."
Michael Jordan on Making the Best of Things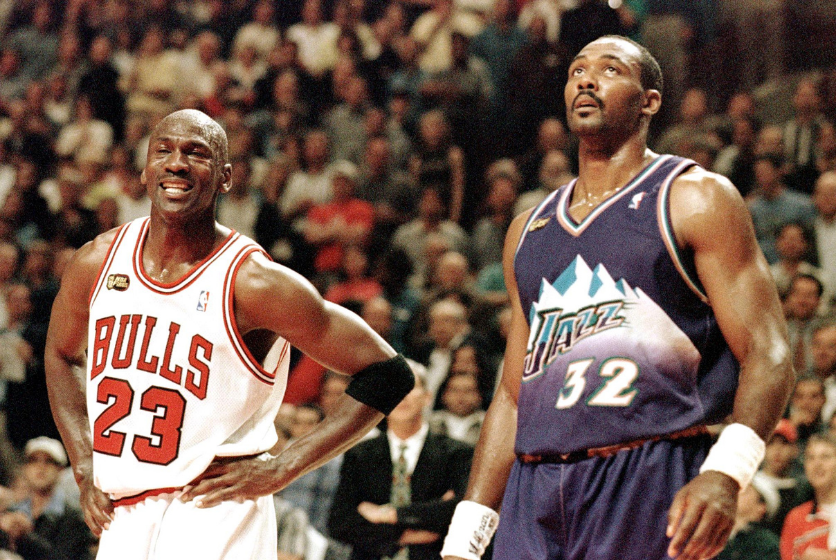 "Always turn a negative situation into a positive situation."
Michael Jordan on Work Ethic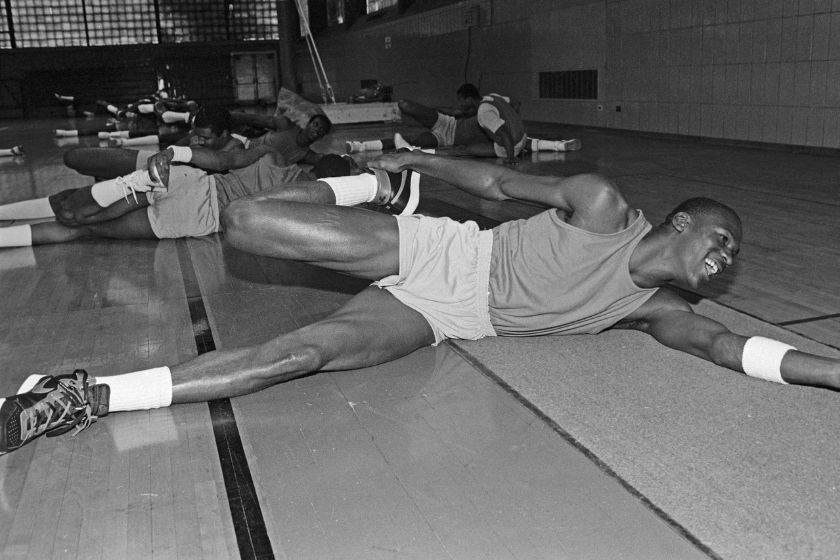 "Some people want it to happen, some wish it would happen, others make it happen."
Michael Jordan on Being an Example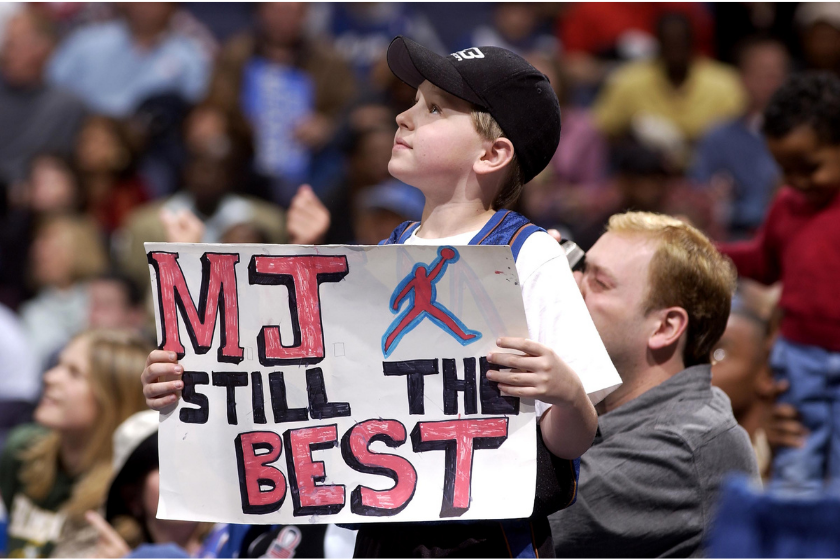 "I hope the millions of people I've touched have the optimism and desire to share their goals and hard work and perseverance with a positive attitude."
Michael Jordan on Sitting Out
RELATED: Michael Jordan's Flu Game: What Actually Caused His Sickness?
"My body could stand the crutches but my mind couldn't stand the sideline."
Michael Jordan on Effort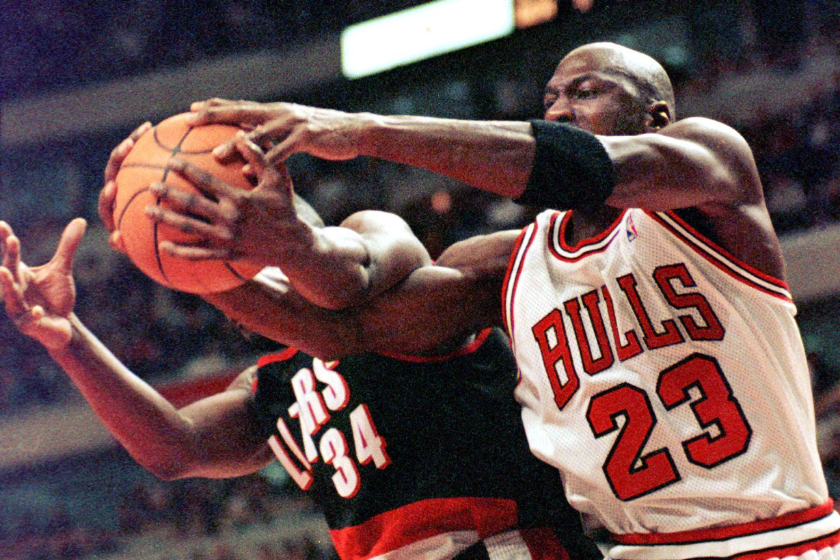 "Sometimes, things may not go your way, but the effort should be there every single night."
Michael Jordan on Lack of Effort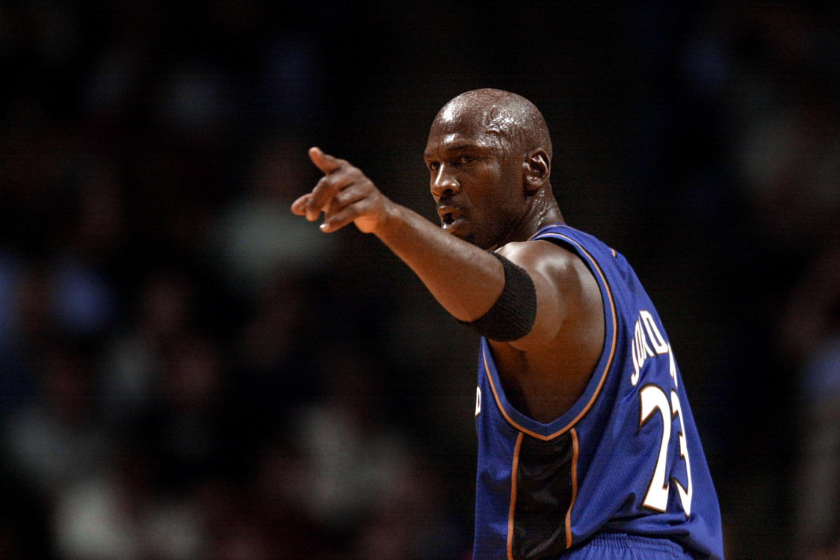 "Failure is acceptable. But not trying is a whole different ball park."
Michael Jordan on Pleasing Everyone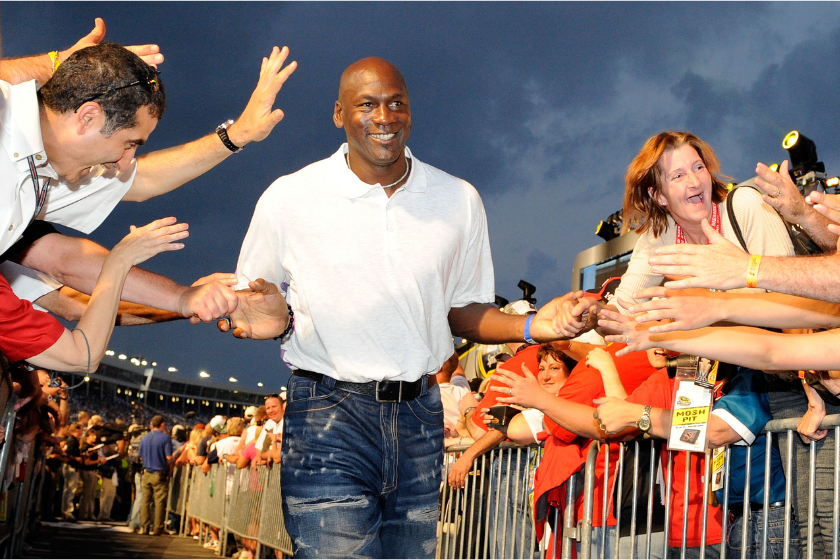 "It's heavy duty to try to do everything and please everybody. My job was to go out there and play the game of basketball as best I can. People may not agree with that. I can't live with what everyone's impression of what I should or what I shouldn't do."
Michael Jordan on Enjoying Life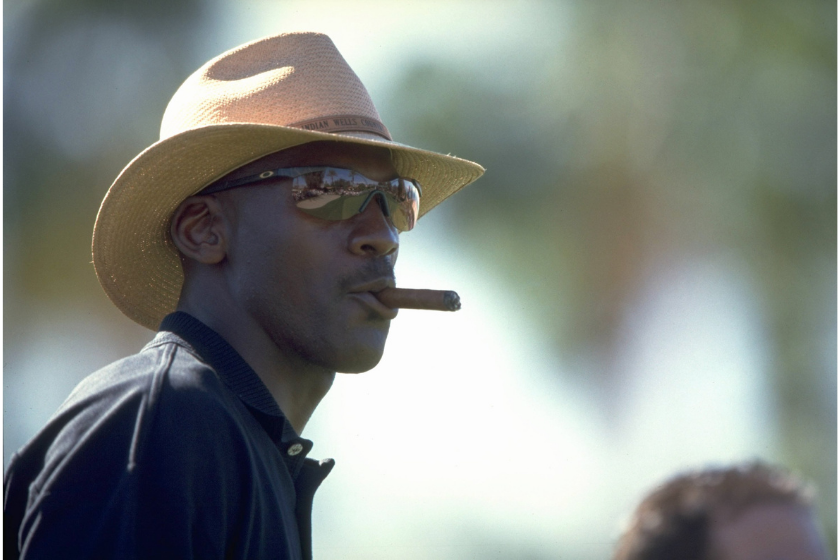 "Enjoy every minute of life. Never second-guess life."
Michael Jordan on Individual Goals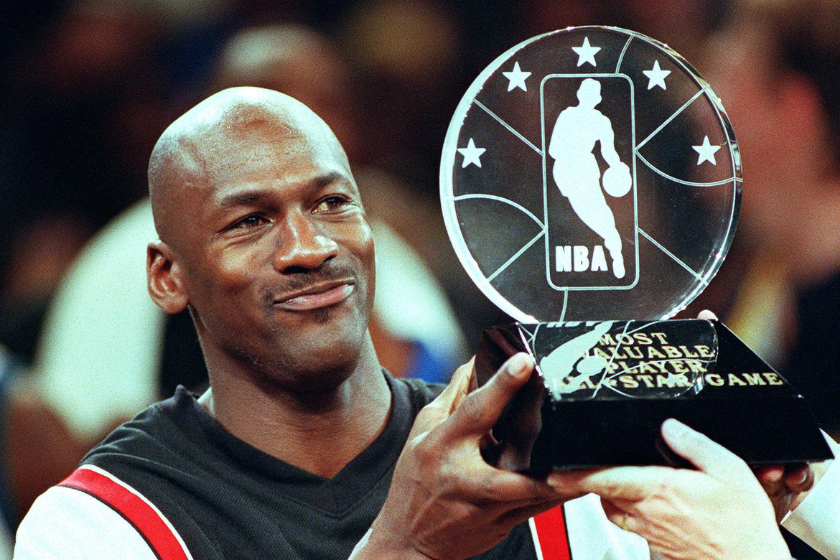 "The game has its ups and downs, but you can never lose focus of your individual goals and you can't let yourself be beat because of lack of effort."
Michael Jordan on Golf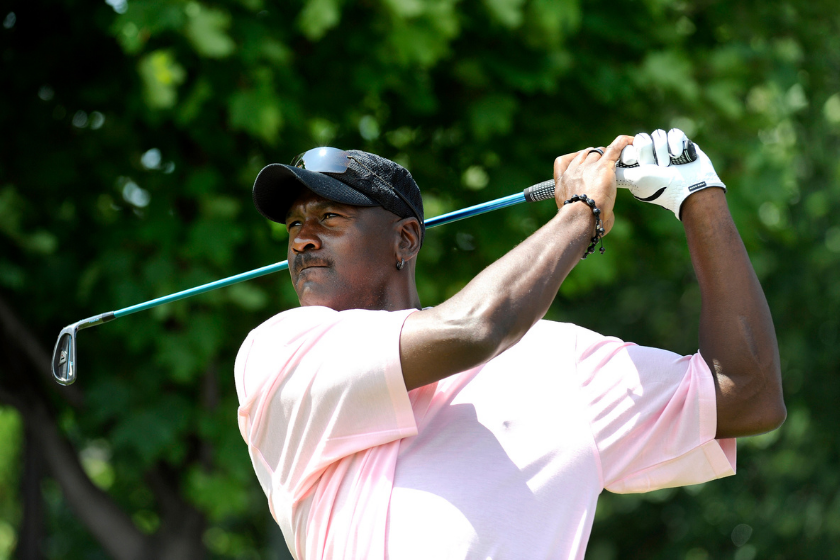 "For a competitive junkie like me, golf is a great solution because it smacks you in the face every time you think you've accomplished something. That to me has taken over a lot of the energy and competitiveness for basketball."
Michael Jordan on Being a Role Model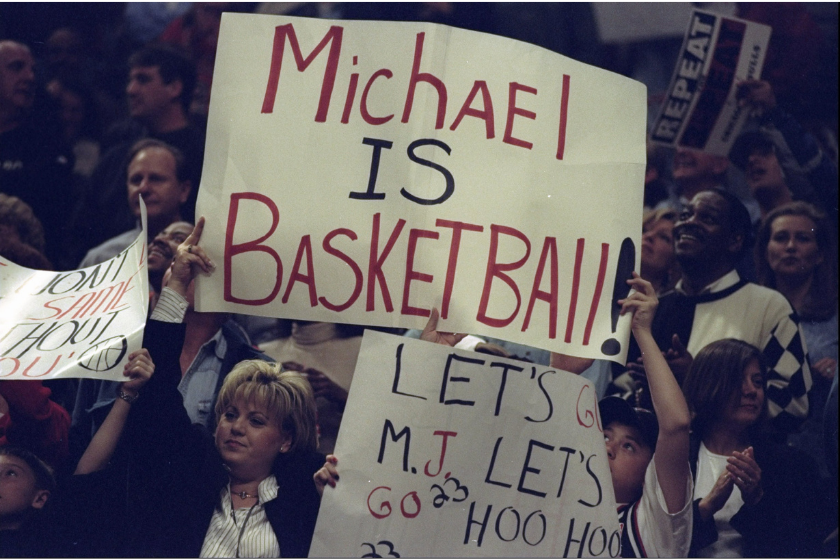 "I never thought a role model should be negative."
Michael Jordan on Moving On From Basketball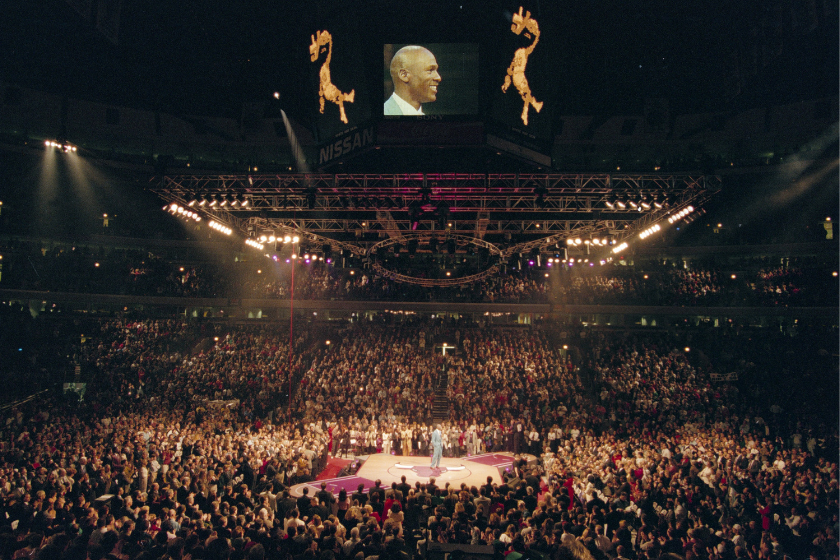 "When I will lose the sense of motivation and the sense to prove something as a basketball player, it's time for me to move away from the game."
Michael Jordan on the Expectations of Others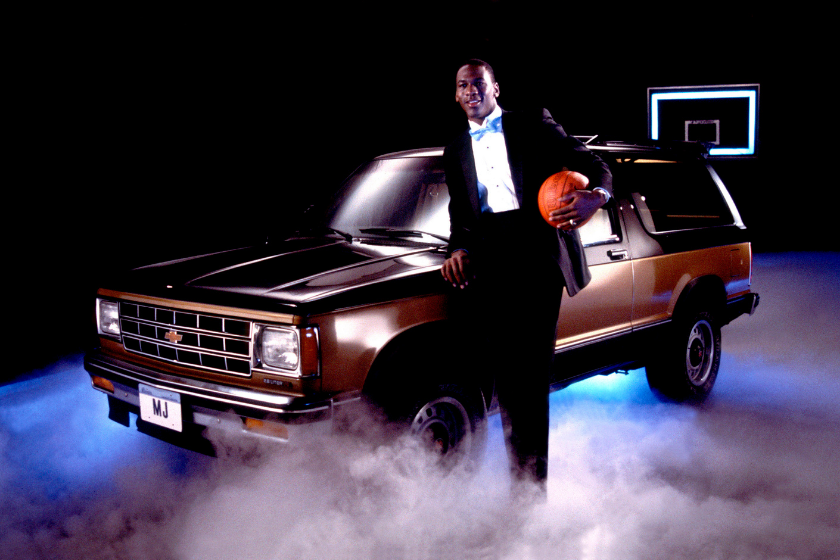 "If you accept the expectations of others, especially negative ones, then you never will change the outcome."
Michael Jordan on Limits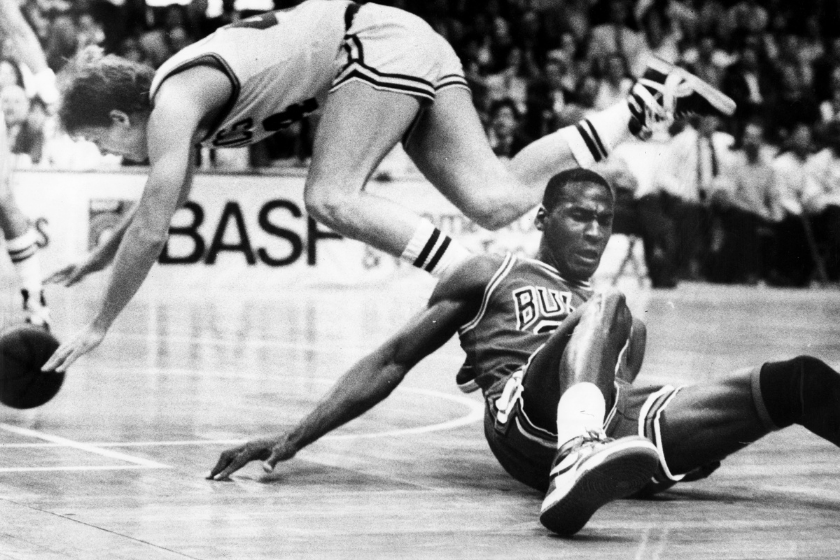 "Never say never, because limits, like fears, are often just an illusion."
Michael Jordan on Connecting Generations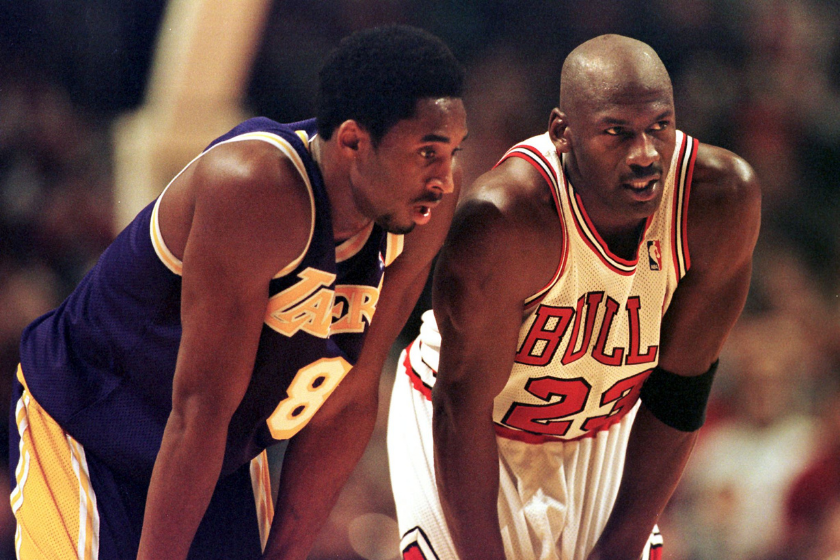 "I want to be the bridge to the next generation."
Michael Jordan on the Perfect Basketball Player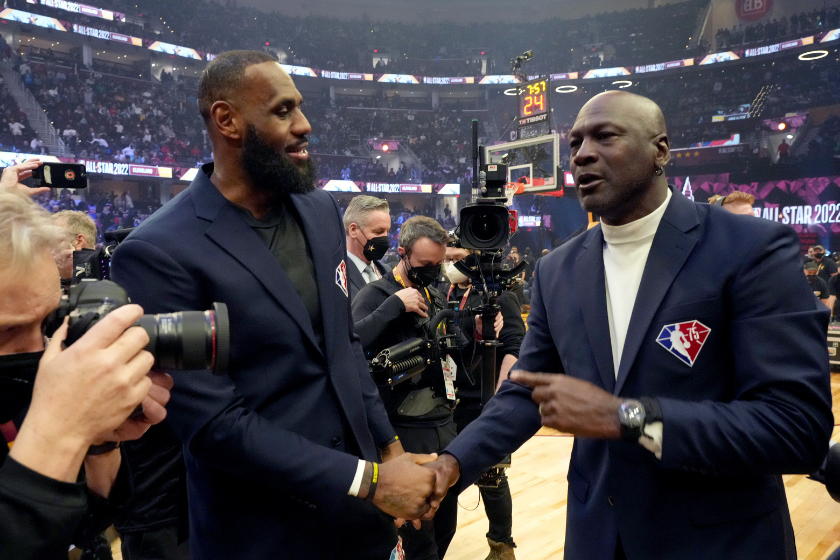 "There is no such thing as a perfect basketball player, and I don't believe there is only one greatest player either."
Michael Jordan on Greatness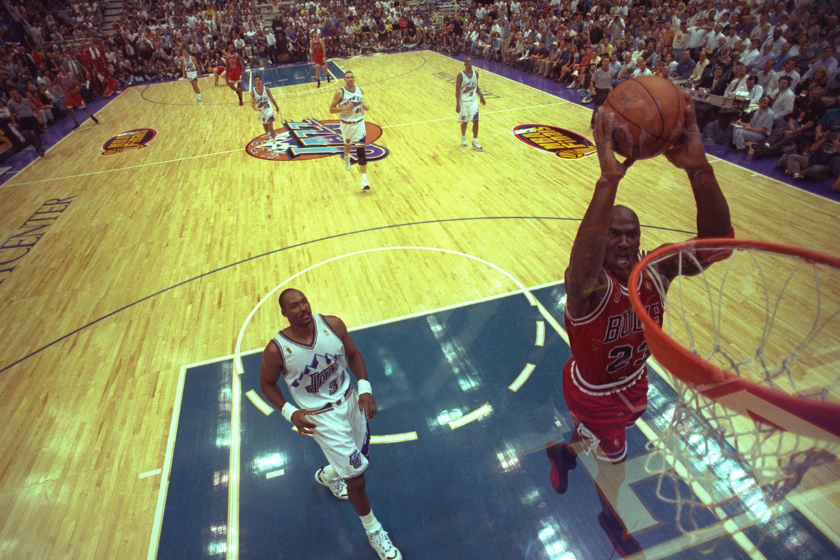 "I believe greatness is an evolutionary process that changes and evolves era to era."
Michael Jordan on Achievement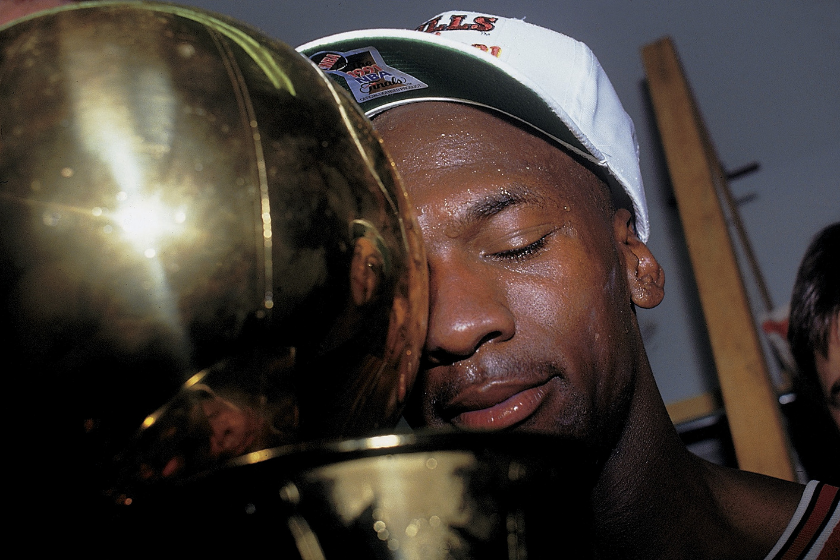 "If you're trying to achieve, there will be roadblocks. I've had them; everybody has had them. But obstacles don't have to stop you. If you run into a wall, don't turn around and give up. Figure out how to climb it, go through it, or work around it."
Michael Jordan on Failure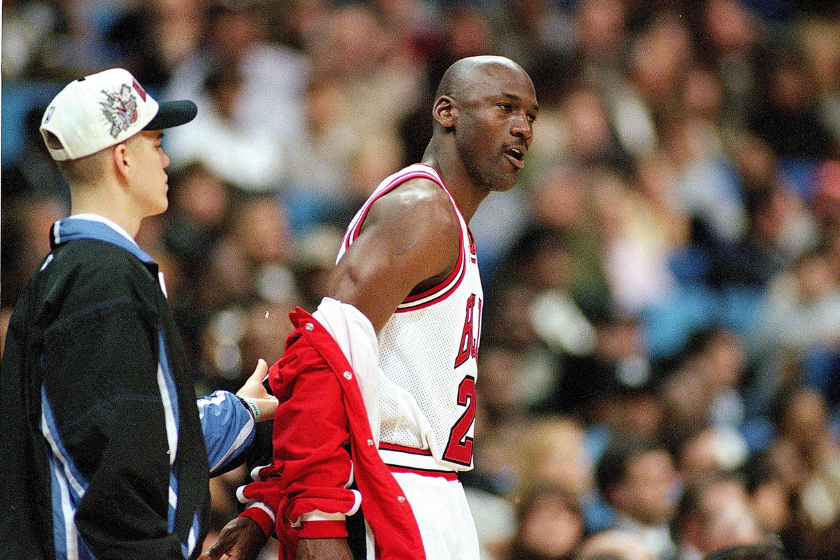 "I've missed more than 9,000 shots in my career. I've lost almost 300 games. 26 times, I've been trusted to take the game-winning shot and missed. I've failed over and over and over again in my life. And that is why I succeed."
Michael Jordan on Being True to the Game
"Be true to the game, because the game will be true to you. If you try to shortcut the game, then the game will shortcut you. If you put forth the effort, good things will be bestowed upon you. That's truly about the game, and in some ways that's about life too."
Related Videos