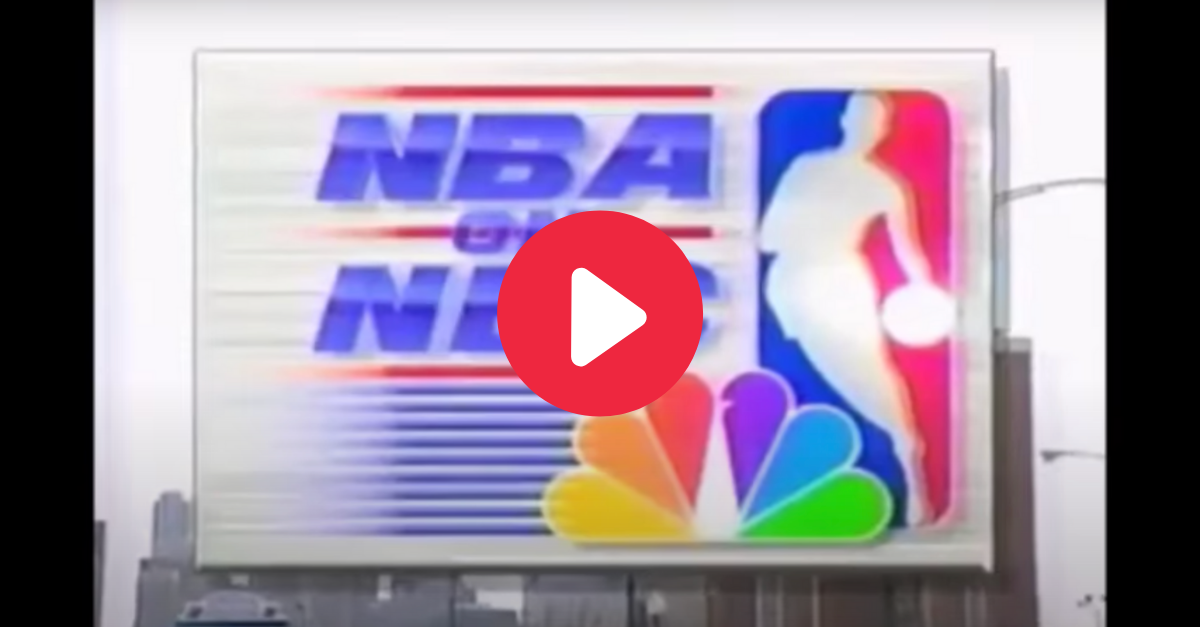 Screenshot from YouTube
John Tesh's magnum opus holds a special place in sports themes history. The NFL on Fox theme gets the juices flowing on Sundays. ESPN's college football theme is the official start of the weekend every fall. The Masters theme wakes your dad before the back nine of the final round.
"Roundball Rock" — the old NBA on NBC theme song — is in a league of its own.
NBA on NBC Theme Song
RELATED: Converse's 'Grandmama' Was Peak '90s and Still Hilarious
Tesh, an Entertainment Tonight co-host at the time, drew up this masterpiece at a hotel and sang the preliminary melody on his home answering machine so he wouldn't forget it. It checks all the boxes for an enticing theme song:
You know exactly what it's for
Insanely catchy
Absolutely electric
The theme music was the intro for NBC's basketball broadcasts from 1990 to 2002 and brings back memories of Michael Jordan's championship runs with the Chicago Bulls. The song sadly went away when ABC took over the NBA's broadcasting rights starting in the 2002-03 season.
Tesh offered ABC the rights to the song but they chose to compose their own theme instead. He even offered Billy Joel and Eric Clapton to provide solos. And we wonder why ratings have dropped.
The song has had a resurgence in recent years. NBC used the song during their basketball coverage of the 2008 and 2016 Summer Olympics. Saturday Night Live composed a skit revolving around Tesh pitching the extremely rare lyrical version of the song to network executives. NBC used the song again during a Sunday Night Football replay when Atlanta Falcons running back Devonte Freeman and guard Andy Levitre did a hoops-themed touchdown celebration.
Fox Sports acquired the rights to the song for their college basketball games. They exclusively used the theme for the 2019-20 season.
As much as thrashing to the latest Imagine Dragons or Fall Out Boy cut riles up the adrenaline, John Tesh's iconic theme is made for primetime.