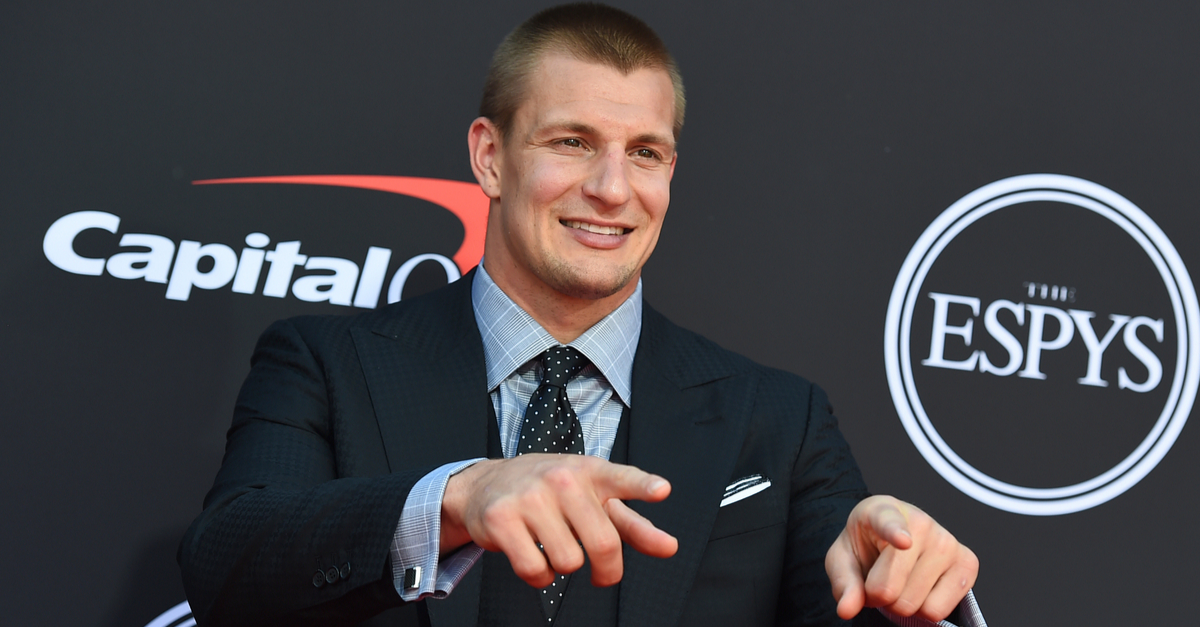 Photo by Jordan Strauss/Invision/AP
Is former New England Patriots tight end Rob Gronkowski ever going to make an NFL return? That?s been the question swirling around since his retirement this past offseason, but his recent weight loss and new CBD business ventures certainly don?t make it sound like it will happen anytime soon. Now there?s something even bigger than could put it on hold even longer.
FOX Sports has officially hired the three-time Super Bowl champion and five-time Pro Bowler to be an NFL analyst. It was announced by FOX Sports Executive Producer and Executive Vice President, Head of Production and Operations Brad Zager.
Gronk isn?t wasting anytime getting into the booth, either. He will start Thursday, October 10 on the pregame show before Tom Brady and the Patriots host the New York Giants at Gillette Stadium.
The 30-year-old Gronkowski joins some elite company on the set, too, including Pro Football Hall of Famers Terry Bradshaw, Michael Strahan and Tony Gonzalez, as well as NFL insider Peter Schrager.
?We?re thrilled Rob chose FOX Sports for the next phase of his football life,? Zager said. ?He is one of the most popular players to ever play the game and also one of the best tight ends in NFL history. His passion for the game and larger-than-life personality make him a perfect fit for FOX Sports.?
Needless to say, Gronk is excited for the FOX NFL Sunday pregame show, too.
?I?m extremely excited to be joining FOX Sports. For the past 25 years, they?ve offered viewers top-notch NFL programming from the field to the booth to the studio. Their deep talent roster is unmatched, which was important for me as I embark on this new chapter in my life because I?ll be able to learn from the best in the business.?
Gronk, a four-time NFL All-Pro with 79 career receiving touchdowns, is still one of the most recognizable figures in the game and his job as a regular analyst will certainly boost the ratings, especially with Patriots fans.

Perhaps Rob Gronkowski is done playing for good with this move. Only time will tell.