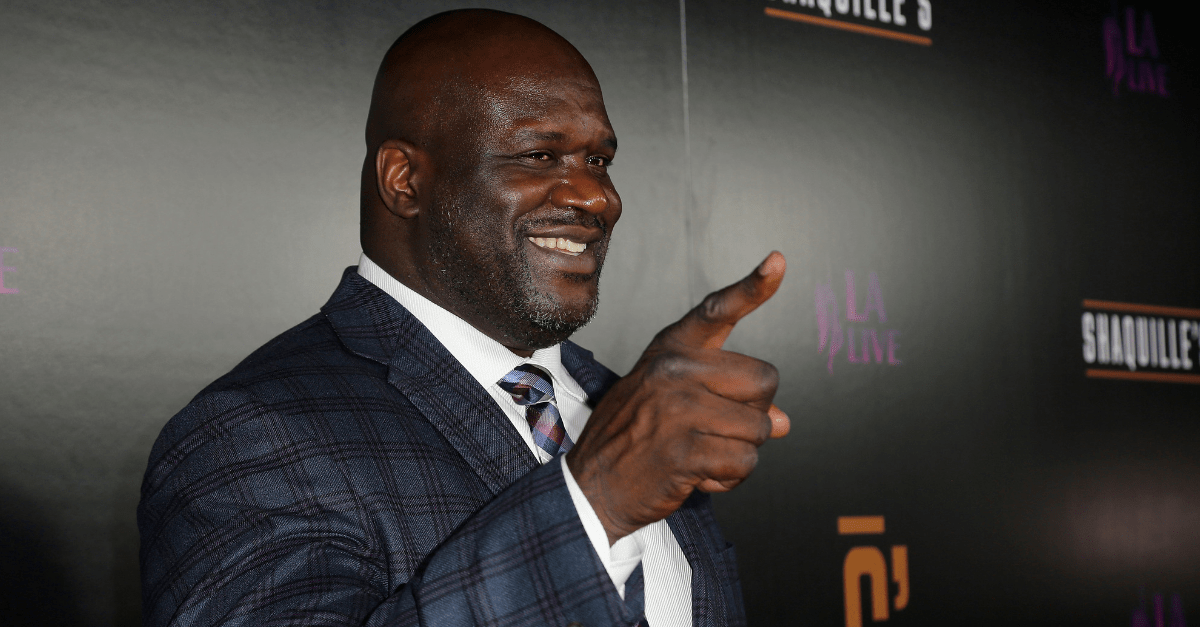 Willy Sanjuan/Invision/AP
If you have ever seen the movie Blue Chips, you know Neon Boudeaux, who was played by NBA legend Shaquille O'Neal, wasn't the sharpest tool in the shed. He allegedly couldn't even spell his name correct for crying out loud. The Big Aristotle, however, is a genius in real life.
With the biggest college admissions scam ever stealing plenty of headlines this week, Inside the NBA — the greatest show on television — graciously decided to take some time and address the situation that involves TV stars and college coaches on its "Dear Inside" segment on TNT.
A fan asked the crew of Shaq, Kenny "The Jet" Smith, Charles Barkley and host Ernie Johnson how they got into college. For whatever reason, The Diesel decided to go first, and he delivered an epic answer as to how he got into Louisiana State University.
RELATED: Shaquille O'Neal is Huge, but The Diesel's Net Worth is Even Bigger
First and foremost, you cannot fail the SAT, which makes the story even more hilarious. Secondly, Shaq using "Rhyme Style" to pass his ACT is downright ridiculous and brilliant at the same time.
"I took the SAT twice and didn't pass it, so I took the ACT 'Rhyme Style.' So when the guy came out and giving me instructions, I just grabbed the pen and would go, 'A to the B, this one's C, this has gotta be D and another B-B. B-C-B and a A-C-C,' and I passed it. I promise."

— Former LSU Tigers Legend Shaquille O'Neal
The 15-time NBA All-Star wasn't done there, either. He said it only took five minutes.
The best part, however, is that the former NBA Superman slammed down his pen to act like he was really, really smart. Needless to say, whether true or not, it worked.
Shaq went on to have an amazing NBA career and did very well off the court. He won four NBA championships — three with the Los Angles Lakers and one with the Miami Heat — won the 2000 NBA MVP, and starred in Hollywood movies such as Kazaam and Grown Ups 2.
And none of it would have been possible had Shaquille O'Neal not figured out the best way to improve his high school test scores and get into college.