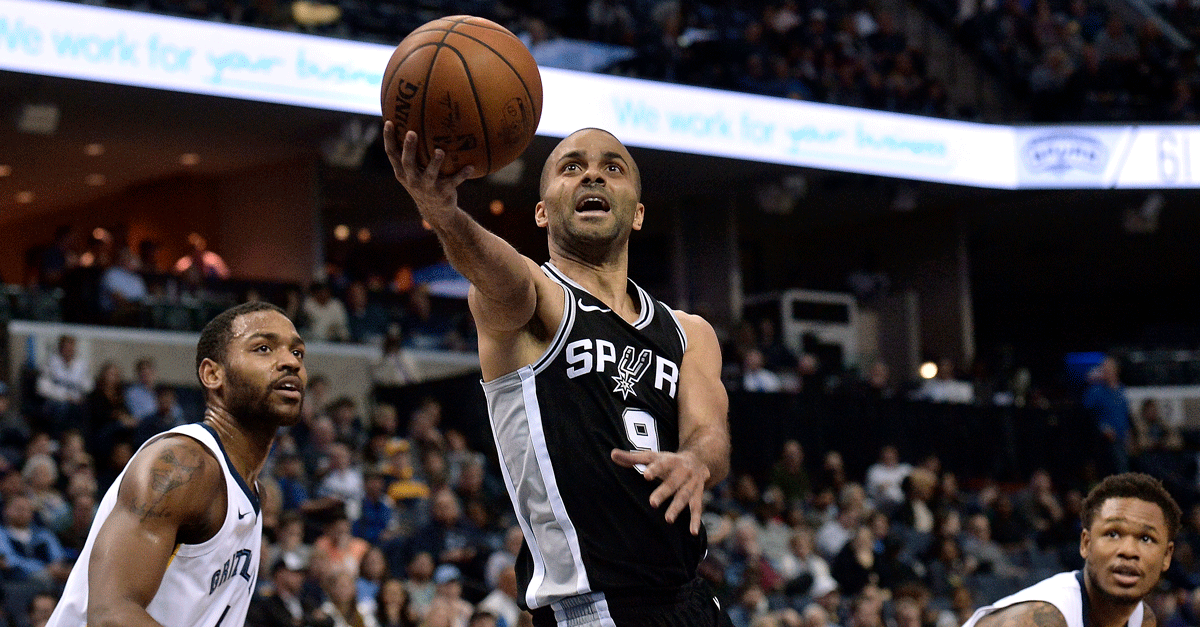 AP Photo/Brandon Dill
At 36 years old, San Antonio Spurs legend Tony Parker is taking his talents to Charlotte, North Carolina to join the Hornets.
Yahoo! Sports Shams Charania first reported that the unrestricted free agent is heading to Charlotte on a two-year, $10 million deal after 17 seasons in San Antonio.
Parker was a key cog for Gregg Popovich's dynasty throughout the 2000s, winning four championships in San Antonio, including being named the 2007 Finals MVP. The six-time All-Star selection averaged 15.8 points on 49.2 percent shooting to go along with 5.7 assists during his time with the Spurs. Following a year where the Spurs battled Kawhi Leonard-related rumors all season, Parker posted career low numbers entering free agency.
ESPN NBA analyst Adrian Wojnarowski reported that Parker contacted the Spurs about his decision earlier today:
In Charlotte, expect Parker to immediately contribute as the backup point guard for a team led by All-Star Kemba Walker who, coming off back-to-back All-Star appearances, is entering his prime. The Hornets already boast a guard heavy roster including Jeremy Lamb, Malik Monk, Marcus Paige, Julyan Stone and 2018 second round pick Devonte Graham in addition to Walker. Expectations should be for Parker to have a significant role leading and developing Charlotte's young talent.
New head coach James Borrego, a former Spurs assistant coach, will welcome back Parker with open arms as he transitions in his first season with the Charlotte Hornets.
The Tim Duncan-Manu Ginobili-Tony Parker era is officially over in San Antonio.
The 28th overall pick in the 2001 NBA Draft won't own any major NBA records when he finally hangs it up for good, but Parker is going to be remembered for his leadership, composure and ability to always make the right play; he's a true point guard in all aspects of his game.