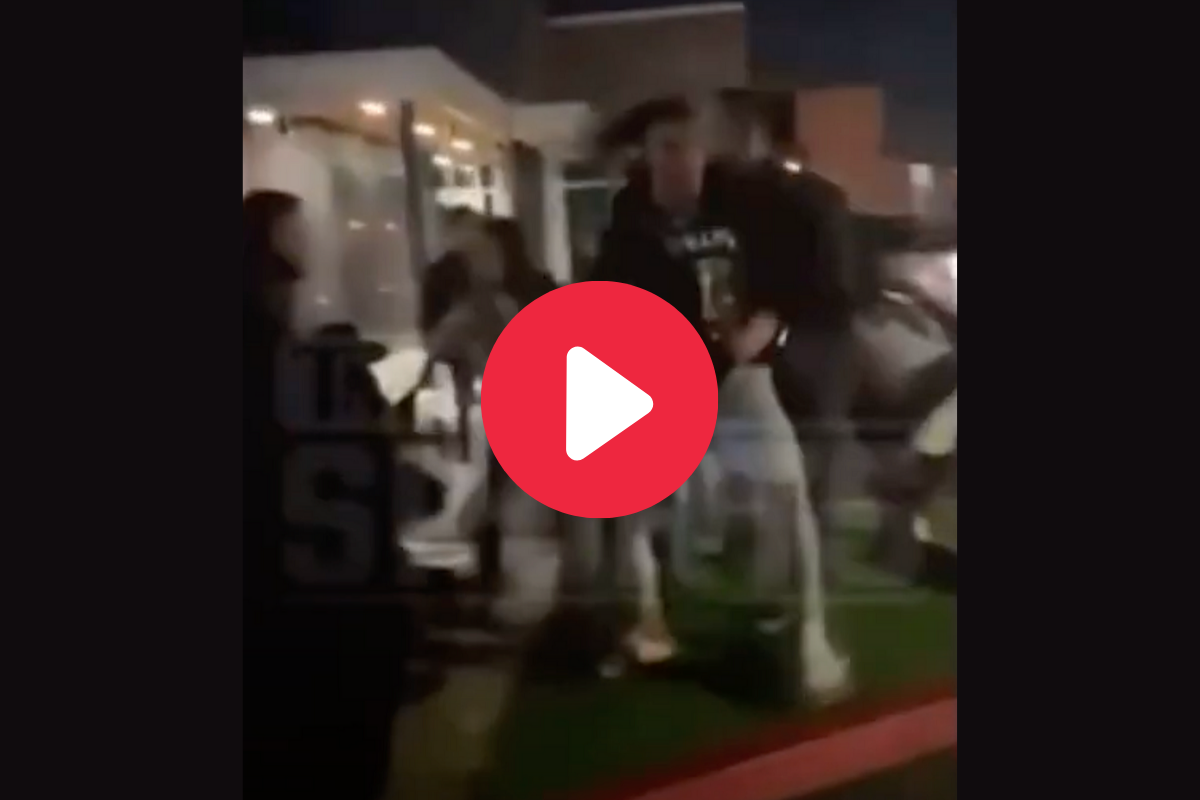 Screenshot from YouTube
Pittsburgh Steelers wide receiver Chase Claypool was a breakout star last season in the NFL. The massive, 6-foot-4 wideout was among the best rookies in football with quarterback Ben Roethlisberger throwing passes to him.
While he's usually making money with his hands, he's now in hot water for something he did with his feet. Claypool was involved in a nasty bar fight in Southern California and TMZ released footage of the entire scrum on Wednesday morning.
Video shows the star wide receiver joining in on the brawl and kicking someone in the head.
Steelers WR Chase Claypool Fight Video
RELATED: Ohio State DB Falls Asleep at McDonald?s Drive-Thru & Gets Arrested
According to TMZ Sports, Claypool wasn't an "instigator" in a bar fight that spilled out on to the street outside of the Wild Goose Tavern in Costa Mesa, Calif. on March 13. But the wide receiver certainly jumped in and appeared to deliver a nasty kick to someone's face.
The fight didn't last long. Claypool was pulled away from the brawl and both groups left before police arrived. TMZ reported that Costa Mesa Police didn't arrest or charge anyone stemming from the scuffle.
The outlet also reported that the whole altercation was over "someone throwing dollar bills at a woman inside the bar."
Here's an isolated video of Claypool, who is 6-foot-4 and 238 pounds, appearing to kick someone:
The 22-year-old Claypool was a dynamic part of the Steelers' pass-catchers, a group that included Diontae Johnson, JuJu Smith-Schuster, Eric Ebron and James Washington.
Claypool recorded 62 receptions, 873 receiving yards and nine touchdowns last season. He caught two touchdowns in Pittsburgh's playoff loss to the Cleveland Browns as well. His nine scores was first among NFL rookie wide receivers.
Claypool was taken by the Steelers in the second round of the 2020 NFL Draft out of Notre Dame, where he established himself as one of the premier receivers in the NCAA.
It's safe to say that the breakout star's offseason isn't going quite how he would like. He better be careful or he may end up a free agent.