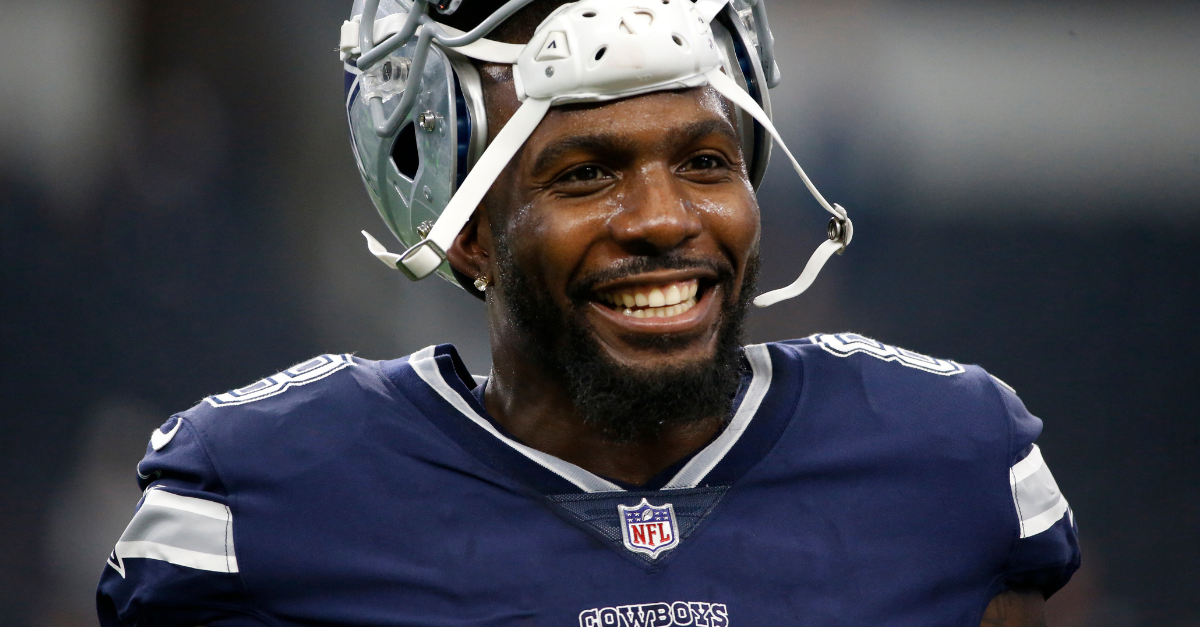 AP Photo/Ron Jenkins, File
After months of speculation and rumors, from returning to the Dallas Cowboys to making a weird appearance on HBO?s Hard Knocks with the then-hapless Cleveland Browns, wide receiver Dez Bryant found a new home. The New Orleans Saints took a chance on the three-time Pro-Bowl selection, but it ended up biting them in the rear.
Just two days after signing to join Drew Brees and the Saints in November, the 6-foot-2 Bryant tore his Achilles tendon during practice. It was a tough break, for sure, and he is nowhere near ready to play again, but the 30-year-old still thinks he can perform at a high level in the NFL.
Bryant is still a free agent, and understandably so. That?s just not going to stop him from lobbying to get his next job.
For whatever reason, the former All-Pro wideout still thinks he?s getting slept on.
RELATED: The New Dallas Cowboys Offense Would Be Scary Good If It Was Still 2016
Perhaps Bryant is right. After all, he did catch 69 passes for 838 yards with six touchdowns in his last full season in 2017, which are certainly respectable numbers. But to think he?s going to be a steal? Come on now.
Dez Bryant is not a shy dude and this might be a last-ditch effort to get some general managers interested in giving him a chance. It didn?t work out last time, and after a serious injury, there?s a good chance it won?t happen again.
There?s nothing wrong with betting on yourself. In fact, it?s a smart thing to do. However, what Dez Bryant is doing is a bit much after last season.
Needless to say, he has a much bigger mouth than his body can back up.
What?s crazy is this isn?t even the first time this week he?s popped off. While working out with New York Jets safety Jamal Adams, Bryant tweeted that he was ?going to light s? up this year.?
We have all seen this act before. Bryant looked great on Instagram workouts last year, but when it came time to play, his body broke down almost immediately.
A team will likely take a chance on him in free agency on another one-year deal. Let?s just hope they don?t have the same expectations that Dez Bryant, a former first-round pick, does of himself once he recovers from his Achilles injury.