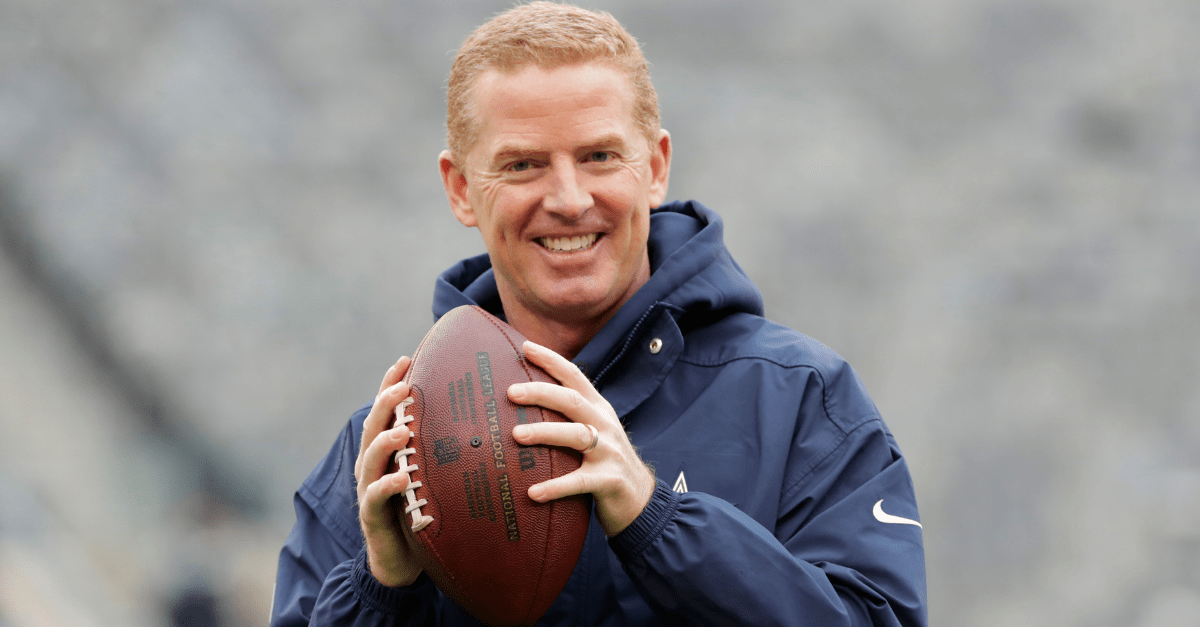 AP Photo/Frank Franklin II
AP Photo/Frank Franklin II
Although head coach Jason Garrett and the Dallas Cowboys were ousted by the Los Angeles Rams, 30-22, in their NFC Divisional playoff game, reports were before the game that Dallas owner Jerry Jones was rumored to give Garrett a contract extension complete with a fat raise.
Just a few months ago, that seemed impossible. In fact, fans and NFL experts alike didn?t even think that with a 3-5 record, and coming off a loss to the Tennessee Titans, the Cowboys had any shot of making the playoffs, let alone win the NFC East division title. However, all that changed in a hurry.
After the Cowboys owner traded for Amari Cooper, Dallas went on a winning streak to not only win their division, but they put together a stretch that included sweeping the season series of the defending Super Bowl champs, the Philadelphia Eagles, plus taking down the No. 1 seed in the NFC playoffs, the New Orleans Saints. They also won their NFC Wild Card game at home inside AT&T Stadium against the Seattle Seahawks and showed themselves quite well against the high-powered Rams in the divisional round.
For all the criticism that Garrett received the last three years, he has won his division twice, and all three years had a winning record during that time.
But some still see Garrett as an overall disaster. Pointing to his sour record in playoff appearances and lack of a Super Bowl berth, many still believe he doesn?t deserve a new contract and needs to be fired.
RELATED: Jerry Jones' Jaw-Dropping New Yacht is Longer Than a Football Field
If you look around the league, teams that supposedly have better teams and coaching staffs failed to even make the playoffs this year. The Pittsburgh Steelers, Atlanta Falcons, and Carolina Panthers, all with much more talent on their roster, have all made the Super Bowl this decade, yet they didn?t make the playoffs this year.
So, give Jason Garrett some credit. He kept this team from falling apart after their terrible start. While the Steelers fell apart because off-the-field issues, Garrett somehow with a needle and thread, kept this team from going that route.
Most importantly, this team got better as the regular season went on.
Dak Prescott became more efficient at quarterback and at times looked like the quarterback who won the Rookie of the Year award. Ezekiel Elliott looked like his old self as he led the NFL with 1,434 rushing yards, but the stronghold of this team was an injury plagued Cowboys defense who kept Dallas in games like New Orleans, while the offense worked out the kinks to figure things out.
While there are still some things that need to be improved if the Cowboys are to go further in the playoffs, give Jason Garrett the credit for at least getting his team that far in 2018.