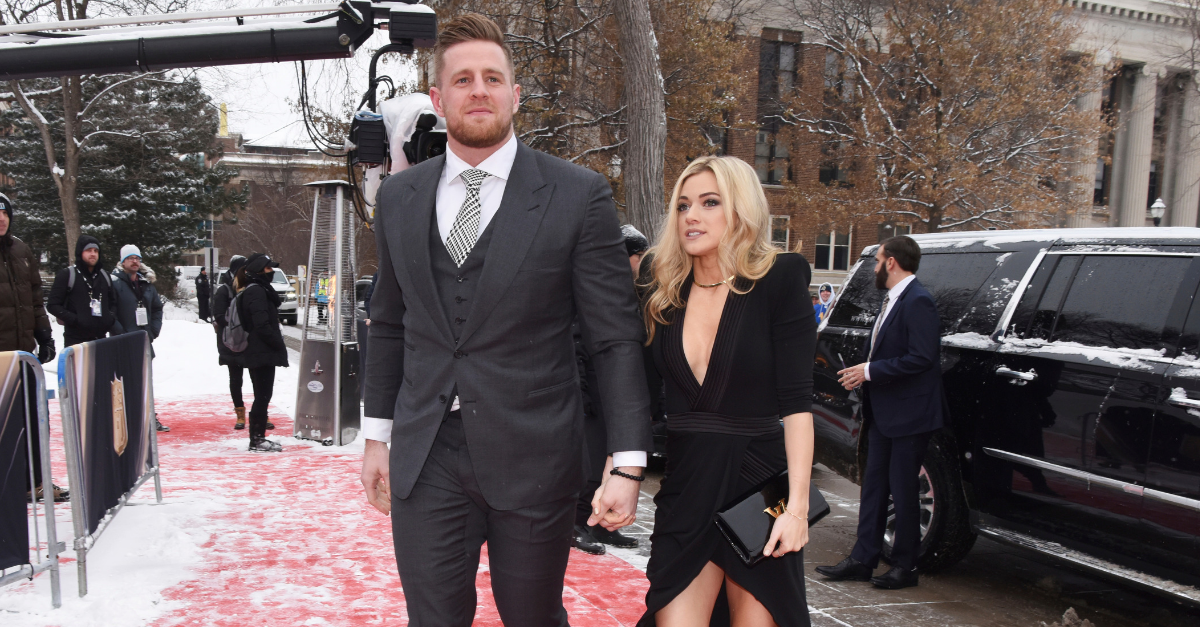 Photo by Peter Barreras/Invision for NFL/AP Images
Houston Texans defensive end J.J. Watt is a damn good football player and an even better human. He dominates on the field, loves his family, gives back to the community, and even is pretty epic public speaker. Basically, there really isn?t much the 6-foot-5, 295-pounder can?t do.
For the past three years, while the now-30-year-old Watt has been the gold standard on and off the gridiron, he has been courting Houston Dash soccer player Kealia Ohai. Over Memorial Day weekend, their relationship status changed. The famous sports couple is now engaged.
RELATED: Tebowing is Back! Former Heisman Winner Proposes to Miss Universe
?I?m the luckiest man in the world. #SheSaidYes,? Watt announced on social media with four pictures of the epic event with the soccer star.
The Houston Texans star has accomplished a lot in career, like earning five First-Team All-Pro selections and raising millions of dollars for Hurricane Harvey relief, but getting engaged to girlfriend Kealia Ohai has to be up there on his list.
There is football across all the families now. Not only do all three Watt brothers play in the NFL, Ohai?s older sister Megan is married to former Texans linebacker Brian Cushing.
The 27-year-old Ohai had a breakout season in the National Women?s Soccer League in 2016 and is now a member of the United States Women?s National Soccer Team.
So there you have it. NFL star J.J. Watt is officially engaged to professional soccer player Kealia Ohai. It?s the latest and greatest sports power couple.