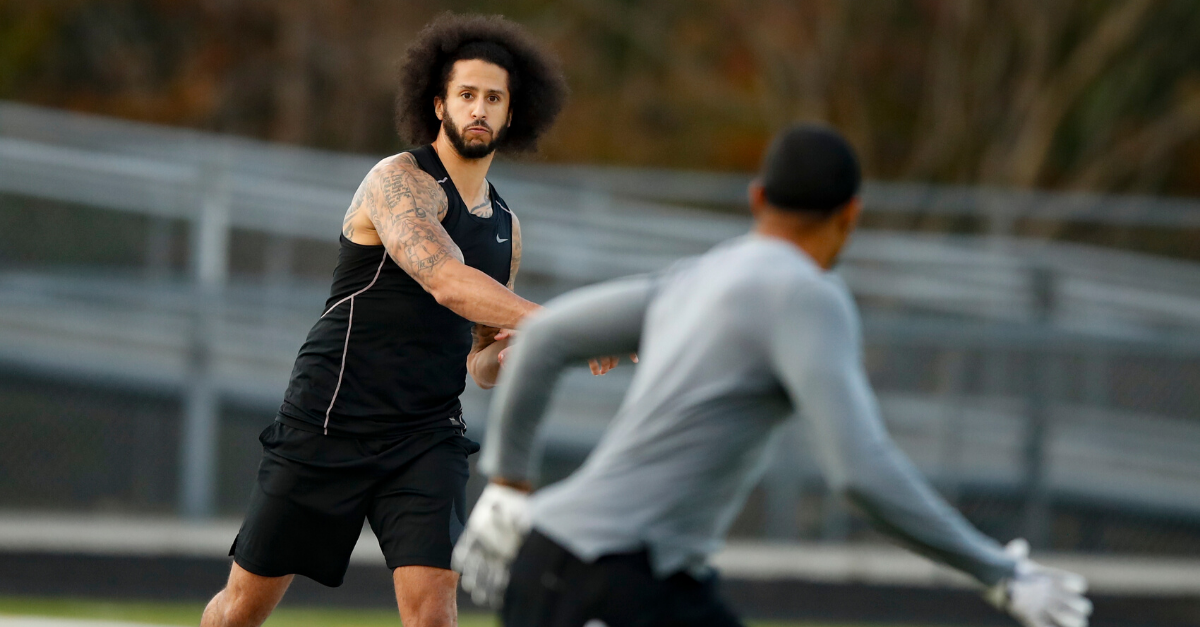 AP Photo/Todd Kirkland
Good things happen to those who wait, and great things happen when you least expect it. There were no real expectations when free agent wide receiver Jordan Veasy made the two-hour drive to Colin Kaepernick?s workout last month in Atlanta, only hope that he?d get noticed. It couldn?t have gone any better.
While all eyes were on the former San Francisco 49ers quarterback, watching his mechanics and checking his arm strength, one player catching footballs that day is now back in the NFL. Kaepernick still hasn?t been signed, but the 24-year-old Veasy inked a deal to be on the Washington Redskins practice squad for the remainder of the season.
Veasy was already going to be running routes in his hometown of Gadsden, Alabama that day, according to The Washington Post, so he thought, "Might as well run 'em in front of some scouts.? It paid off.
Before the famous NFL workout, Veasy had signed with five NFL teams ? Tennessee Titans, Jacksonville Jaguars, Indianapolis Colts, Pittsburgh Steelers and Buffalo Bills ? since going undrafted in the 2018 NFL Draft. He?s seen some preseason action, but has never played in a regular season game.
That still remains true, but he at least got another shot with the Redskins. The Colin Kaepernick workout featuring Bruce Ellington, Brice Butler, Ari Werts, and Veasly was a success for at least one player.
At 6-foot-3 and 220 pounds, WR Jordan Veasy definitely has good size to be an NFL receiver. He played college football for the University of California, where he caught 63 passes for 797 yards and nine touchdowns in two seasons.
There were no guarantees when he went to Charles R. Drew High School in Riverdale, Georgia that day. All he was looking for was another opportunity. Now he has it and it?s amazing to see it was worth the drive.