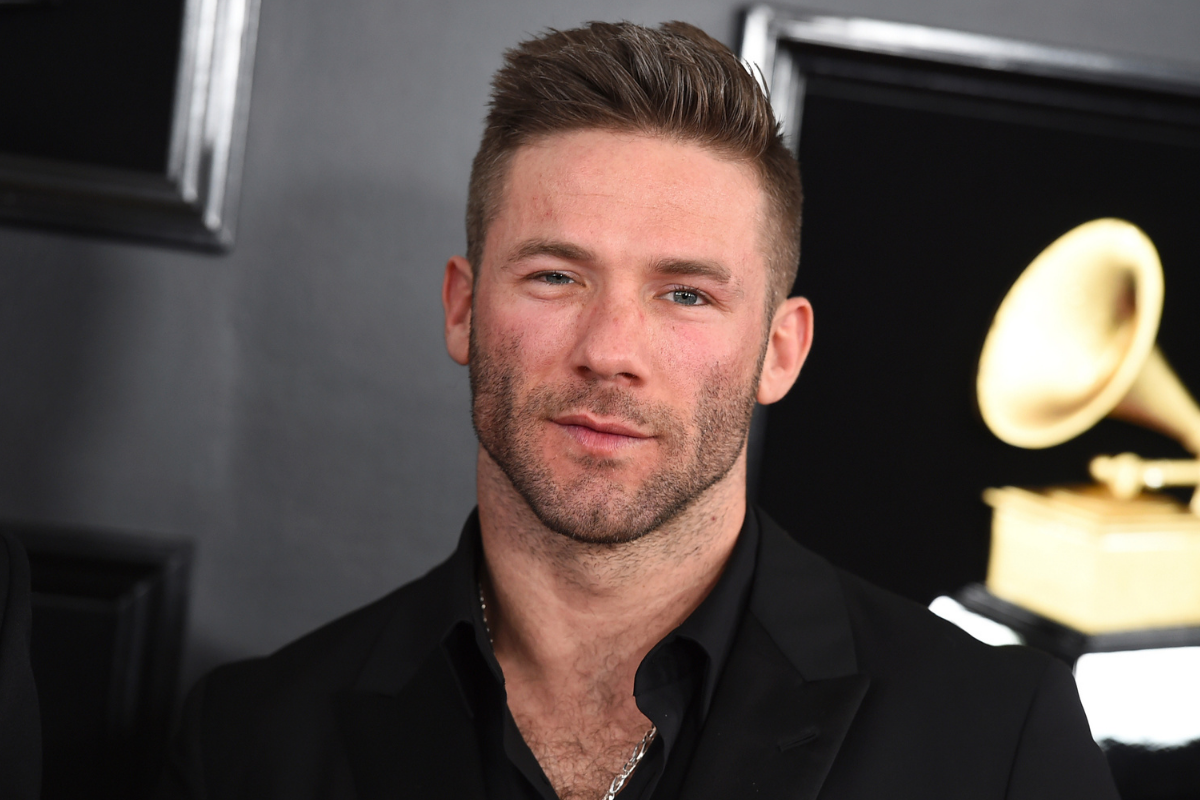 Photo by Jordan Strauss/Invision/AP
New England Patriots wide receiver Julian Edelman has spent his entire NFL career in Boston. The three-time Super Bowl champion has become a fan favorite after the role he played in his championship victories, including a Super Bowl LIII MVP performance in 2018.
Well, if there?s one thing Pats fans have come to expect from the 34-year-old, it?s for Edelman to be enjoying the bachelor life. Yep, winning multiple Super Bowls comes with its share of perks, and Edelman is certainly taking advantage of that.
So, who is the latest woman said to be in a relationship with the star NFL player?
Julian Edelman's Girlfriend
According to reports, the veteran receiver is currently in a relationship with Brazilian model Daiane Sodré. The pair haven?t been spotted together publicly, but have been rumored to be in an on-again, off-again relationship over the past few years.
Edelman has also been seen commenting on her Instagram pictures. Sodré boasts over 450,000 followers on the social media platform, though she has no pics of her and Edelman together.
RELATED: Aaron Rodgers? Star-Studded Dating History is Unmatched
Sodré has modeled for companies including Ralph Lauren and Victoria?s Secret, and has featured in various fashion shows and editorials, and has even appeared in a music video with rapper French Montana and Drake. Sodré is also the New York Ambassador for Brazil Child Health, which is a nonprofit organization aiming to supply aid to critically ill children in low-income areas.
Edelman was first linked to the 27-year-old model in 2018. She is rumored to have dated rapper A$AP Rocky as well as pop star Joe Jonas.
While Sodré flaunts an impressive dating history, the same can certainly be said for Edelman. In the past, Edelman has been linked with an assortment of models and actresses.
Julian Edelman Dating History
Most famously, Edelman was in a long relationship with model Adriana Lima. Edelman and Lima are reported to have dated from 2016-17, and even celebrated the Patriots' victory over the Steelers in the 2016 AFC Championship Game on the field together.
The pair split when Lima revealed she wanted more children, as it seems Edelman wasn?t on the same page. Lima lives in Miami and has two children from her past marriage with ex-NBA player Marko Jaric.
One reason Edelman wasn?t interested in having children with Lima is because the Patriots wide receiver had just entered fatherhood, but with another woman.
Edelman and Swedish model Ella Rose had a daughter, Lily, in November 2016.
Edelman and Rose were never in an official relationship, though the pair had reportedly been seeing each other casually over the course of a few years. Rose gave birth in Los Angeles, California, per TMZ, and Edelman flew in from Massachusetts to be there.
Football Career
Julian Francis Edelman was born and raised Redwood City, California and played quarterback at Woodside High School. Edelman attended the College of San Mateo for one year before transferring to Kent State University, where he'd spend the next three seasons.
Edelman was drafted by the New England Patriots in the seventh round of the 2009 NFL Draft, adding a unique talent to Bill Belichick's roster. Belichick saw potential for Edelman as a weapon for Tom Brady, and also utilized him as a punt returner.
Across his career, the Patriots WR has played in over 130 games and 19 playoff games, becoming one of the most decorated football players in franchise history. He's caught 36 touchdown passes in his career, in addition to five playoff TDs.

Julian Edelman Net Worth
According to Celebrity Net Worth, the New England Patriots wide receiver is worth an estimated $25 million.
The 34-year-old signed a two-year, $15.5 million deal with the Patriots in 2019, with an $8 million signing bonus and $12 million in guarantees.