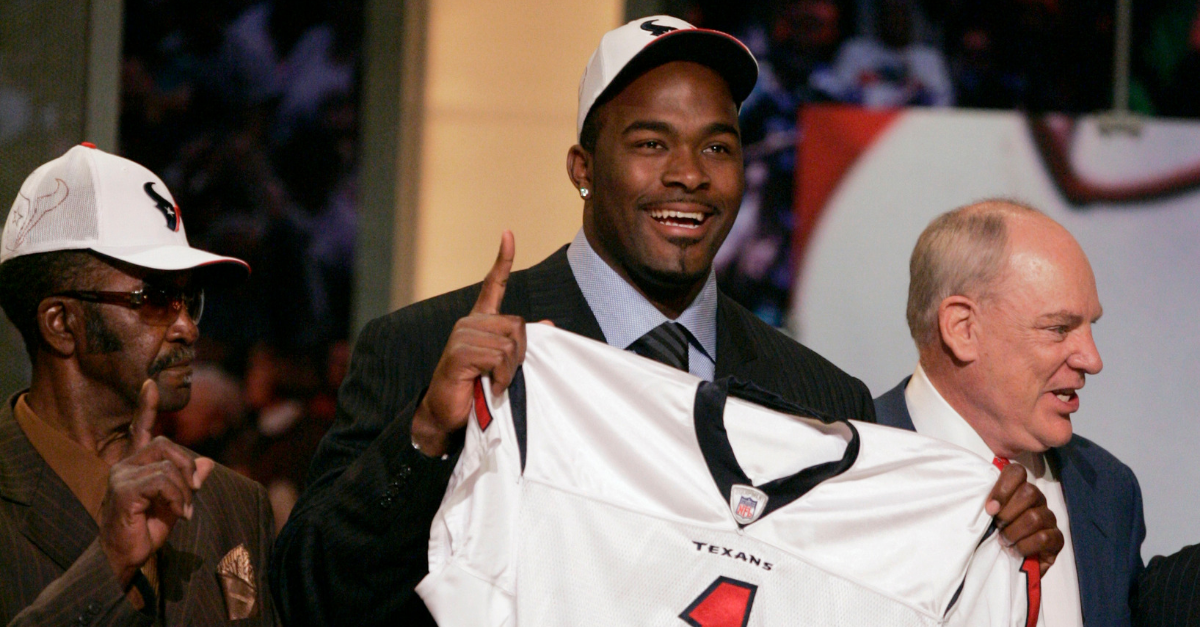 AP Photo/Julie Jacobson
Coming out of North Carolina State University, Mario Williams was a monster. In only three seasons of college football, the 6-foot-7 defensive end broke the Wolfpacks' career record for sacks (25.5), which was later surpassed by current Denver Broncos linebacker Bradley Chubb. That success made Williams the No. 1 overall pick in the 2006 NFL Draft by the Houston Texans, led to four Pro Bowl seasons and one All-Pro year with the Buffalo Bills, and a whopping 97.5 career sacks.
For all intents and purposes, Williams' 11 seasons were a complete success, aside from butting heads with Bills coach Rex Ryan and Father Time catching up during his final season with the Miami Dolphins. In retirement, we haven't heard much from the 300-pound edge rusher, but a recent arrest and shocking video are shining a light on Mario Williams' problems off the field.
TMZ Sports obtained video of Williams confronting who he calls "my, I guess, ex-girlfriend" inside her home. The woman films Williams entering through her garage (why?), which he claims a law enforcement officer opened for him (huh?) so that he could find out why the couple's child is downloading apps onto his iPad using Williams' iCloud account (what?).
The video is odd, as Williams talks right through his own argument, gets hung up on by police after calling 911, then leaves as strangely as he confronted the mother of his child.
RELATED: NFL Kicker Unexpectedly Quits and Now Owes $500,000
Afterwards, ex-NFL star Mario Williams was arrested and charged with criminal trespassing into the woman's home in Katy, Texas. KHOU reported that Williams later posted a $100 bond for the misdemeanor charge, and he must undergo a "mental health or intellectual disability assessment" after the incident. Williams later admitted to police that he entered the home by making his own universal garage door opener, according to TMZ.
KHOU also found court records claiming the woman filed a restraining order against the former NFL star in May. Williams is due back in court later this month.
It's becoming a disturbing trend seeing former football players acting out over something seemingly so irrelevant. It's impossible to know specific details of Williams' relationship with his baby mama, but this isn't a natural response for anyone. There's more mystery surrounding this story than facts, and it's shining an ugly light on what life is like after football is gone for some professional athletes.