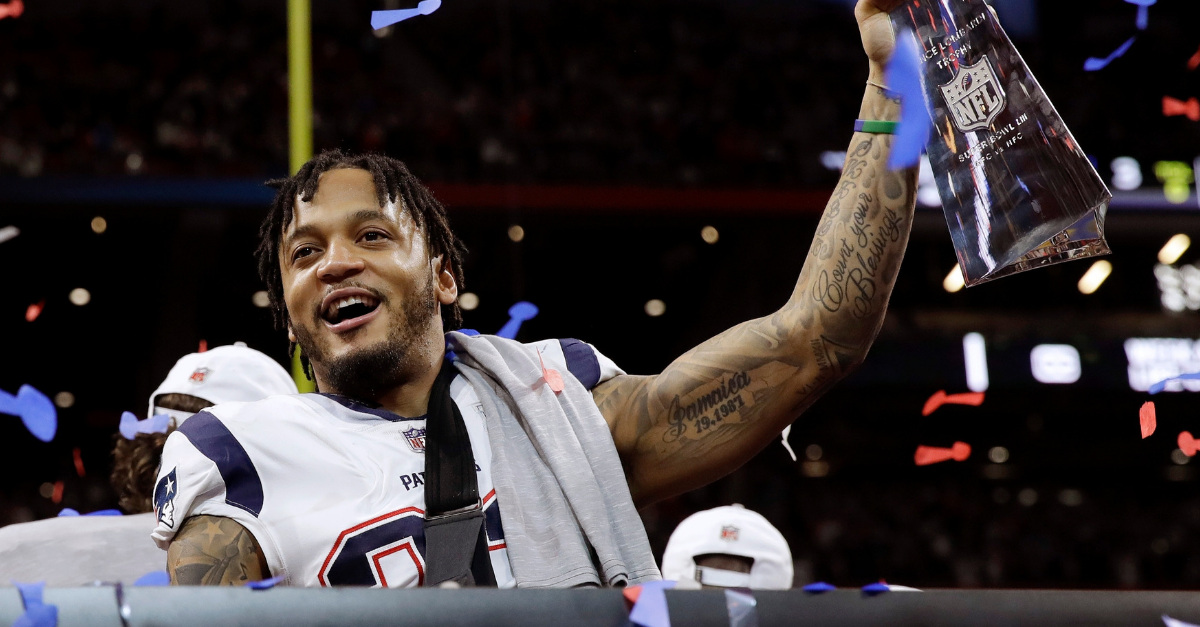 AP Photo/Carolyn Kaster
New England Patriots safety Patrick Chung is headed for arraignment in Belknap Superior Court next Wednesday, August 25 for possession of cocaine, as reported by The Laconia Daily Sun. Chung was indicted by a Belknap County grand jury on August 8 in New Hampshire.
A cocaine possession charge is a Class B felony, and Chung potentially faces a three- to seven-year prison term.
According to the indictment obtained by The Laconia Daily Sun, Chung "did possess or have under his control a quantity of the controlled substance cocaine." Meredith Police Chief Kevin Morrow said Chung was not arrested.
Boston radio host Jim Murray tweeted that after responding to a security alarm tripped at Chung's home, police had probable cause to enter, where they found the cocaine inside.
Chung was a second-round pick in the 2009 NFL Draft. The former Oregon Ducks All-American, who's played nine of his 10 seasons with the Patriots (the other came with the Philadelphia Eagles in 2013), has appeared in 140 regular season games during his career and is a three-time Super Bowl champion. During the second half of New England's Super Bowl LIII victory over the Los Angeles Rams, Chung suffered a broken forearm that required surgery. He's yet to play in a preseason game this year.
Chung signed a one-year contract extension in April, tying him to the Patriots through the 2021 season.
The Patriots released a statement concerning the news, but the situation is still ongoing, so the organization did offer specific comments while court proceedings unfold.
There is a lot to digest here before any court proceedings take place, but the 32-year-old, Jamaican-born safety could potentially be in serious trouble. The Patriots, led by head coach Bill Belichick and quarterback Tom Brady, open the 2019 regular season next week when they host the Pittsburgh Steelers and raise the franchise's sixth Super Bowl banner on Sunday Night Football.
It's unclear if the team's star safety will be there, or if he'll even wear a New England uniform this season.