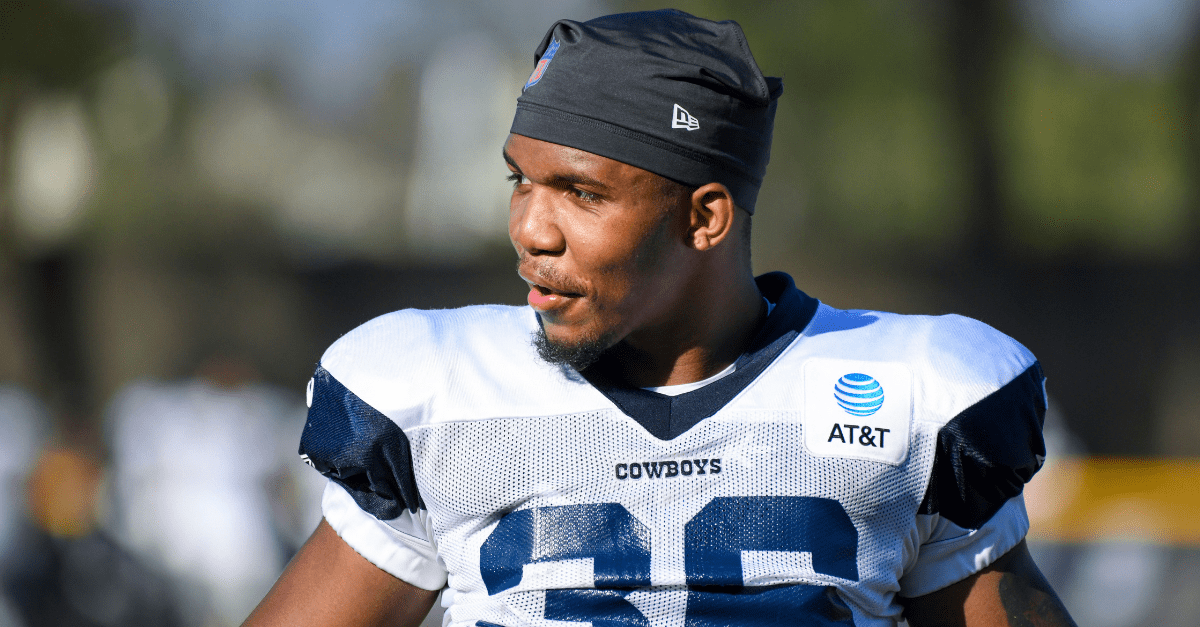 AP Photo/Michael Owen Baker
If this were a perfect world for Dallas Cowboys owner Jerry Jones, running back Ezekiel Elliott would be at training camp getting ready for the upcoming NFL season. But since it?s not, the billionaire is driving the hype train for his potential replacement: rookie Tony Pollard.
In Dallas? preseason loss to the San Francisco 49ers at Levi?s Stadium in Santa Clara, California, the 6-foot, 209-pound running back had four carries for 16 yards. Those numbers are nothing to write home about by any means, but everyone is certainly showering Pollard with praise for how he?s looked so far during the preseason.
Executive Vice President Stephen Jones said he stuck out at practice. Quarterback Dak Prescott called him one of the most excited players at Cowboys camp. Head coach Jason Garrett likes that he plays fast.
If you watch his highlights, it?s easy to see why the Cowboys, and the media and fans, are high on him.
It?s the preseason, so it?s hard to know what to really believe, but of all the people who continue to show love to the fourth-round pick in the 2019 NFL Draft, it?s Jerry Jones who is doing it the most.
?I certainly thought he had a good account of himself. He looks confident out there, we know he?s inordinately understanding of what he does and can do. We?ve seen him do it, we know he?s capable of, if he really needs to, carrying the whole load.?

? Dallas Cowboys Owner Jerry Jones
Without Elliott at the moment, continuing his holdout in hopes of a massive new contract, the Cowboys are preparing to utilize rookie running back Tony Pollard as much as they can. So it?s time to get to know America?s Team?s new favorite player.
Who is Tony Pollard?
A Memphis, Tennessee native, Tony Pollard hasn?t had the type of career or publicity many would expect for a potential star, but he was a damn good college football player for the Memphis Tigers.
After a redshirt year, Pollard compiled 941 rushing yards, 1,292 receiving yards and scored 18 touchdowns in three seasons. He was never was the featured back ? that duty belonged to now Los Angeles Rams rookie Darrell Henderson ? but he was lethal in the backfield and definitely on special teams.
As one of the premier returners in the country, Pollard scored seven touchdowns, which tied the FBS record. His versatility, especially being an additional wide receiver, is valuable and that?s what made him worthy of a draft pick.
Is Tony Pollard the answer to the current problems at running back? Maybe. Maybe not. It?s ridiculous to put too much pressure on a rookie. However, he?s definitely better than veteran Alfred Morris and, from the sounds of it, you?ll likely see Tony Pollard playing in a lot of NFC games during the regular season.