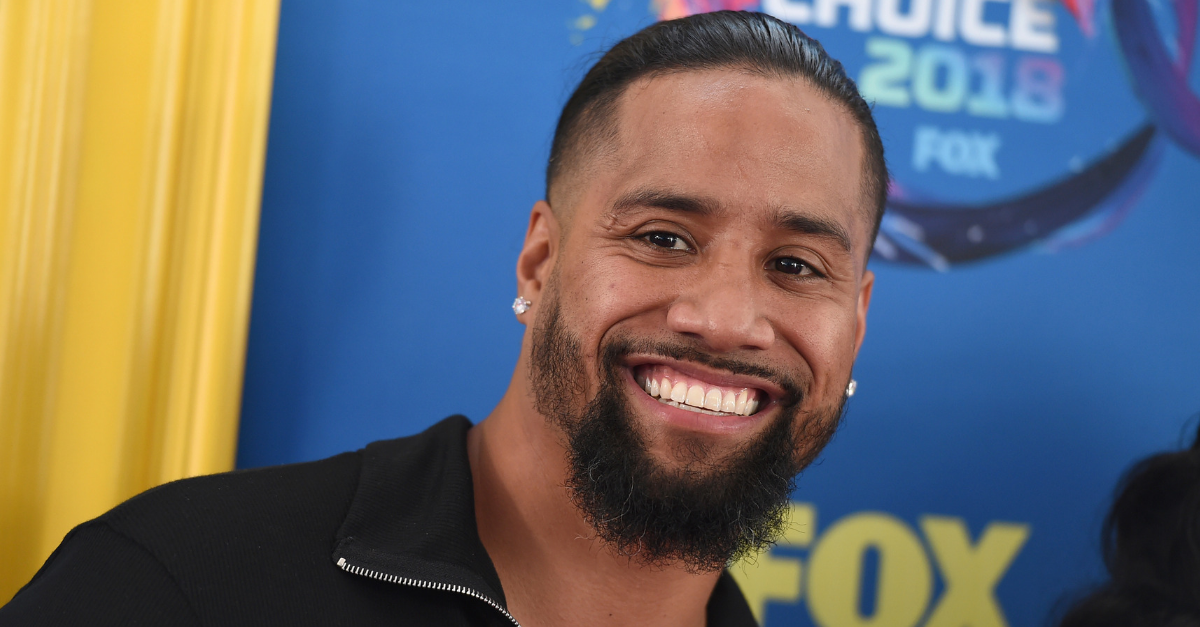 Jordan Strauss/Invision/AP
On the same weekend as their opportunity to capture the WWE SmackDown Live tag team championship from Shane McMahon and The Miz at the Elimination Chamber pay-per-view, Jonathan Fatu, popularly known as Jimmy Uso, got himself in trouble with law enforcement.
According to TMZ, Jimmy Uso and his wife ? current SmackDown Live women's star Noami, who is also competing at Elimination Chamber in the first-ever women's tag team Elimination Chamber match to crown the inaugural tag team champions ? were pulled over near downtown Detroit, Michigan due to Naomi driving the wrong direction on a one-way street.
The situation intensified when officers noticed a reeking stench of alcohol coming from the 2018 Dodge Journey, which resulted in Naomi being ordered to come out of the car. TMZ adds that while Naomi talked to cops, Jimmy got out of the car and proceeded to take his jacket and shirt off despite commands from the police. A taser was pulled out to ensure safety, but was not used.
RELATED: All Signs Point to Ronda Rousey Leaving WWE After WrestleMania
After Jimmy settled down, he was handcuffed and arrested for disorderly conduct and obstruction. He was taken to jail and later posted bond. He was not in Detroit for a WWE event.
Since Jimmy and Jey — The Usos — are scheduled to face Shane McMahon and The Miz this weekend at Elimination Chamber, the public stigma that comes with this incident right before their match could cause WWE to make alternative plans. WWE, however, has not made any announcements that the match is off, and for now, it will be business as usual.
If The Usos were scheduled to win the tag team championships at Elimination Chamber, this incident so close to their match could certainly change those plans.
Moreover, WWE is approaching its biggest event of the year, WrestleMania 35, which makes the timing of this incident even worse from the standpoint of whether WWE had big plans for The Usos heading into the big night on April 7.