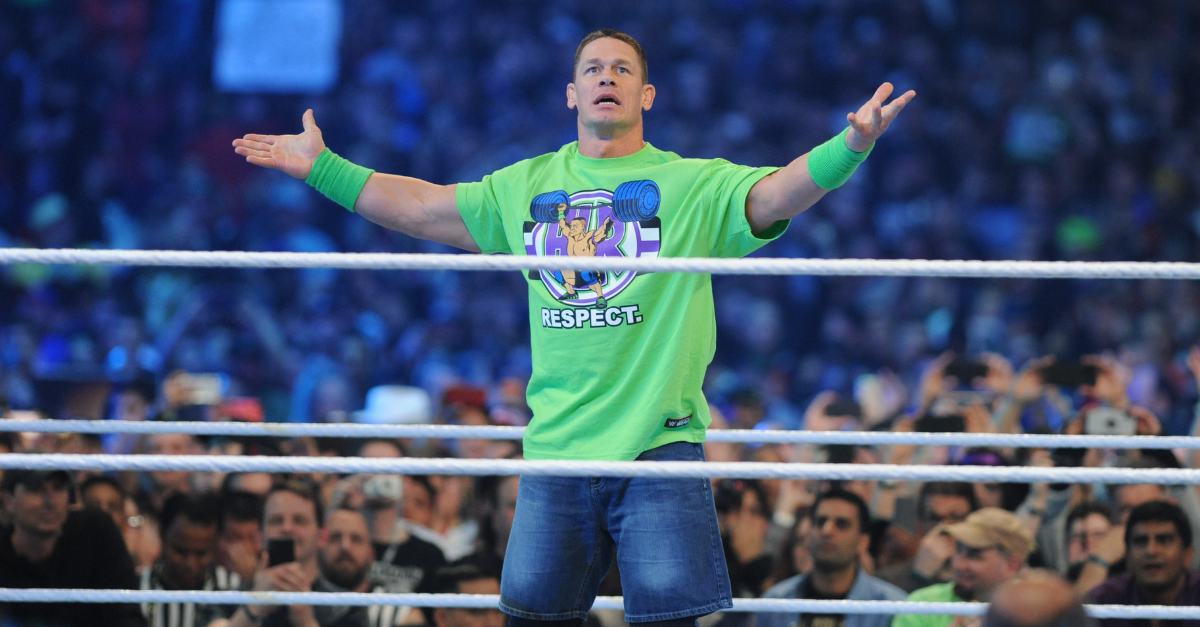 George Napolitano/MediaPunch/IPX
This year, WrestleMania will celebrate its 35th installment at MetLife Stadium in East Rutherford, New Jersey in early April. Because of the popularity of WWE's biggest event of the year, bigger cities have made a significant effort to host the event every year. Along with WrestleMania 35, the New York/New Jersey region will also use the exposure to host WWE Raw, SmackDown Live, and NXT. The WWE Hall of Fame will also be part of the festivities.
Pro wrestling fans can start planning for next year, too. According to the Tampa Bay Times, Raymond James Stadium in Tampa, Florida — the home of the NFL's Tampa Bay Buccaneers — will host WrestleMania 36 on April 5, 2020. This comes after the Tampa Bay Sports Commission's announcement to host a WrestleMania in either 2023, 2024, or 2025.
Although WWE WrestleMania has been in Florida on three separate occasions ? Miami in 2012 and Orlando in 2008 and 2017 ? Tampa Bay has never hosted the event. The stadium is expected to seat more than 50,000 fans, and generate $150-175 million in economic impact on the host community.
RELATED: Chyna, D-Generation X Headline 2019 WWE Hall of Fame Class
WrestleMania is the largest event of the year for WWE, and is among the "Big Four" pay-per-views, which also includes the Royal Rumble, SummerSlam, and the Survivor Series.
Tampa was the host of the 1995 Royal Rumble event. Key moments of this event were Shawn Michaels winning his first of two Royal Rumble matches, Jeff Jarrett capturing the Intercontinental Championship by defeating Razor Ramon, and WWE Champion Kevin Nash (then known as Diesel) battling WWE superstar Bret Hart to a draw.
Tampa also hosted the 2000 Survivor Series pay-per-view, which was headlined by WWE legend "Stone Cold" Steve Austin battling Triple H to a no contest. Other notable moments included Kurt Angle retaining the WWE Championship against the Undertaker due to interference from Kurt's brother, Eric, The Rock defeating Rikishi, and Ivory retaining the WWE Women's Championship against Lita.