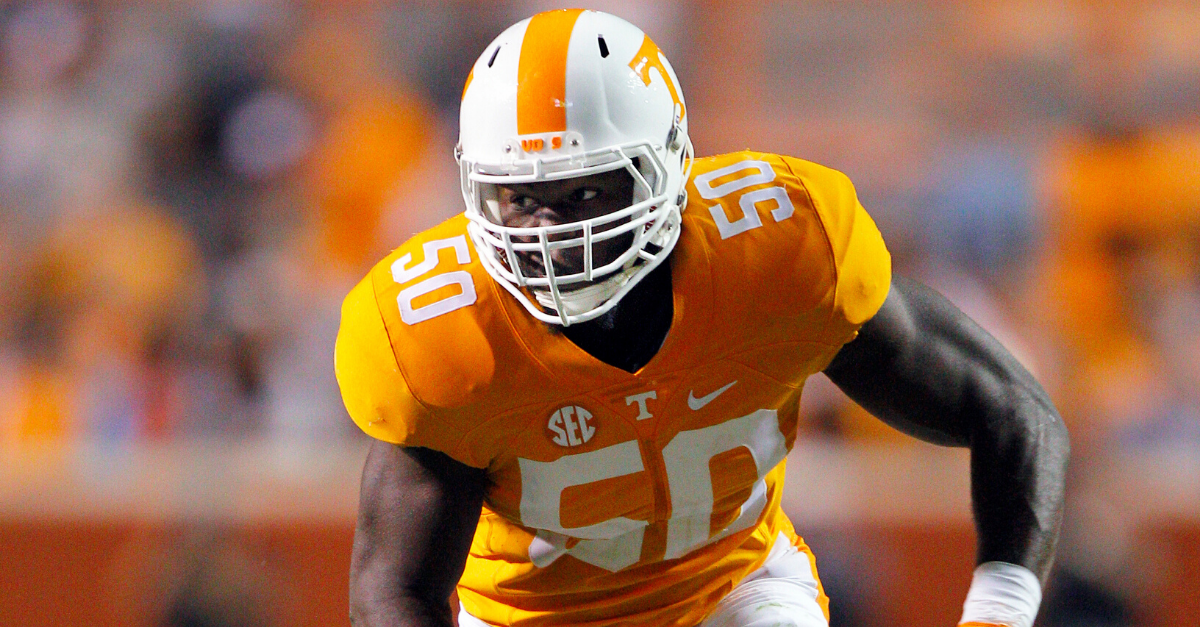 AP Photo/Wade Payne
Ever since he left NCAA college football, former Tennessee Volunteers defensive end Corey Vereen searched for the right opportunity to play at the next level. He?s done his part in getting ready for it, too, staying in shape while maintaining a job, but he won?t suit up if the money isn?t there.
In October, Vereen, a 6-foot-2, 250-pound end from Winter Garden, Florida, was selected in the eighth round of the XFL Draft by the Los Angeles Wildcats. He was pumped for another chance, especially after playing with the AAF?s Memphis Express earlier this year and earning an NFL training camp invite with the Arizona Cardinals. However, his time with the rebooted spring football league is over before it truly began.
After learning the details of his new pay scale, Vereen, who signed with the New England Patriots out of college, is passing on the chance to play football right now. The reason? The base salary for non-quarterbacks is simply too low right now to make it worth it.
XFL Salaries
To many, Vereen is seen as an average player, even after his nice run with the Alliance of American Football. There is nothing wrong with that, but the XFL salaries leave a lot to be desired.
Vereen?s agency, Logan Brown Sports, released the details of the low pay in the football player?s rejection letter.
?Corey was extremely excited about the opportunity the XFL presented after having immense success in the AAF and receiving a camp invite from the Arizona Cardinals.

?However, on Friday October 11, 2019, the XFL league office made players and agents aware of the player compensation and payroll schedule for the new league. The salary schedule did not come close to matching what was talked about rampantly throughout the XFL combine workouts and was discussed online by many different sources. The base salary is $27,040 with per game active bonuses of $1,685 and weekly win bonuses of $2,222.

?As a proud graduate of the University of Tennessee with a degree in Computer Science, Corey has been working in his career field comfortably while remaining in shape to pursue his football endeavors. Corey has chosen to forgo his XFL opportunity and continue working in his career field. We wish the upstart league the best and would be open to the idea of playing when salaries reach an appropriate minimum.?

? Logan Brown Sports
Sooner or later, XFL commissioner Oliver Luck will find a way to boost the current pay scale. But right now, at the end of the day, nobody can blame Vereen for skipping the great opportunity to play because his current job likely pays more than XFL players will be making.
Until there are higher salaries, you might see other standout players passing on playing pro football for their XFL team, and understandably so.