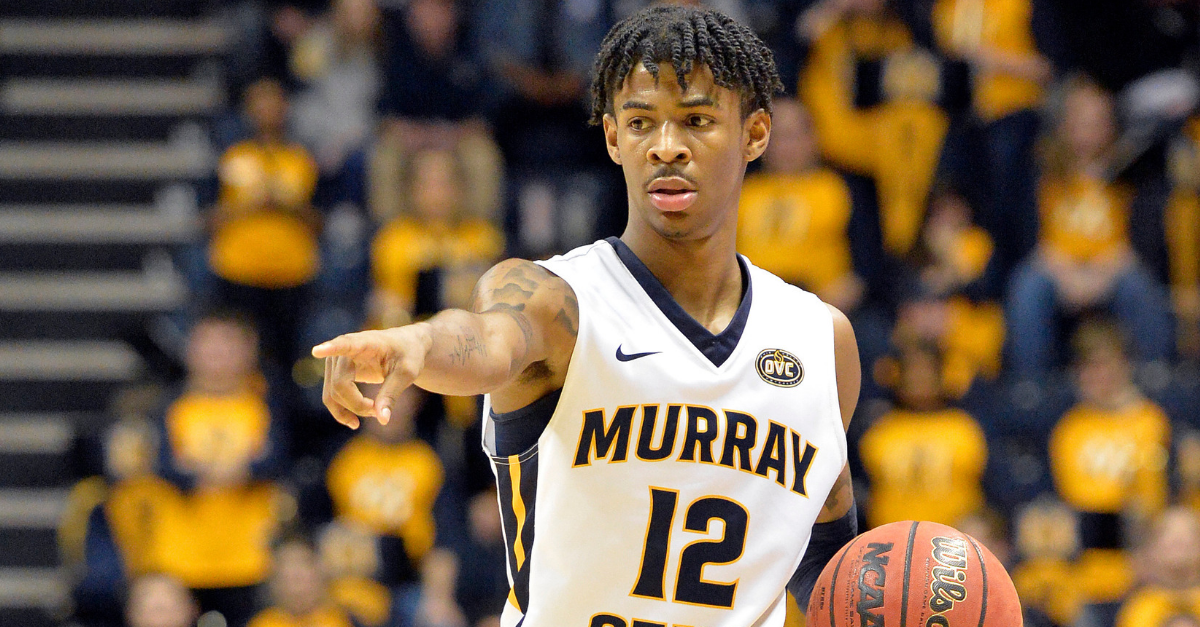 AP Photo/Timothy D. Easley
We are less than 24 hours away from the start of the NCAA Tournament and I know you have filled out a bracket or two. I'm also sure you are racking your brain trying to figure out who is going to win the whole darn thing. Well, FanBuzz is here to help, or at least try to help, make the best picks.
We want to help you, the fan, win your office pool and have ultimate March Madness bragging rights. So here are a few teams on upset alert during the opening round of the Big Dance on Thursday and Friday.
No. 3 LSU vs. No. 14 Yale (East Region)
This may sound crazy to some, but here is my reasoning behind this possible upset: First of all, LSU is dealing with a lot right now. The NCAA might be getting ready to drop the hammer on the program and head coach Will Wade, who was suspended earlier this month. Proof that this may be a distraction is the Tigers lost in their opening round of the SEC Tournament last week.
Also, if you examine the history of Ivy League schools in the NCAA Tournament, they are dangerous. Harvard, Princeton, and Penn have all pulled off upsets over the years during March Madness, so don?t sleep on the Bulldogs. They may send the Tigers home early.
No. 3 Houston vs. No. 14 Georgia State (Midwest Region)
As good as Houston has been this year, Georgia State will not be an easy out. The Panthers are one of the main reasons Alabama is not in the NCAA Tournament. They went to Tuscaloosa and upset the Crimson Tide on a last-second shot to complete a double-digit comeback in the second half. If I'm the Cougars, I'm keeping my eyes wide open on this team.
No. 5 Marquette vs. No. 12 Murray State (East Region)
RELATED: The 5 Best Scorers You Need to See in the 2019 NCAA Tournament
A No. 5 vs. No. 12 matchup in the NCAA Tournament is always dangerous. This game is not an exception. The main reason this is a dangerous game for Marquette is because of Murray State point guard Ja Morant. The superstar sophomore can take over any game. This kid is averaging nearly 25 points and 10 assists per game, and he's an 81-percent free throw shooter. Morant alone should give the Golden Eagles nightmares.
No. 5 Auburn vs. No. 12 New Mexico State (Midwest Region)
Another No. 5 vs. No. 12 matchup to watch out for is this one. You might be saying to yourself, "Really, New Mexico State?" Yes, New Mexico State. Don?t let this team fool you. The Aggies have won 30 games this year and are on a 19-game winning streak. This team almost upset Kansas a few months ago, so Auburn can?t fall asleep at the wheel on these guys. As good as the Tigers have been playing recently, they can be extremely streaky from the 3-point line. If Auburn struggles early, don?t be surprised to see an upset.
No. 1 Virginia vs. No. 16 Gardner-Webb (South Region)
OK, I know this may sound crazy, but remember Virginia was the first and ONLY No. 1 seed to lose to a 16-seed last year, so it?s not impossible. Now, I?m not saying Gardner-Webb will upset the Cavaliers, just don?t be shocked if this is a tougher game for UVA than you would think.
Other games you may want to keep an eye on include No. 4 Virginia Tech vs. No. 13 Saint Louis, No. 6 Maryland vs. No. 11 Belmont, and No. 7 Louisville vs. Minnesota. All of those games are in East Region.