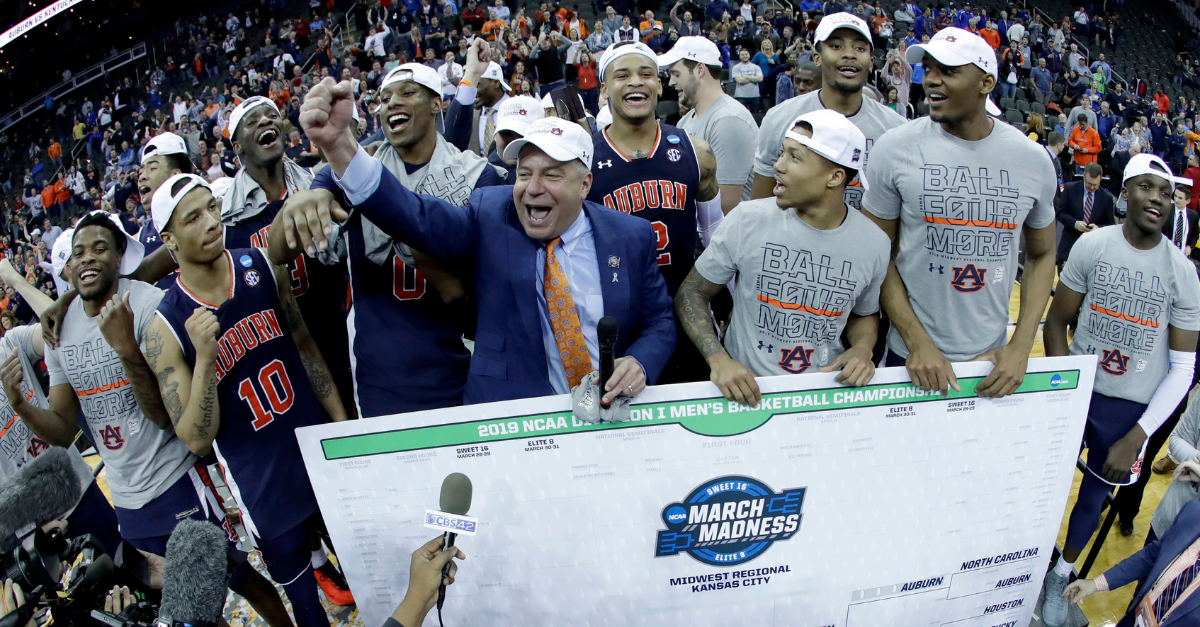 AP Photo/Charlie Riedel
Now that head coach Bruce Pearl has led the Auburn basketball team to its first Final Four at the 2019 NCAA Tournament, it is about time Auburn University spent less money paying their football coach and more money paying their basketball coach. Pearl has earned the right to be Auburn University?s highest paid coach, unlike his football counterpart in Gus Malzahn.
Pearl, after having a rocky start to his career at Auburn, won an SEC regular season title last year, captured the SEC Tournament Championship this year and led his program to a place they have never been before. Now, the Tigers on the verge of playing in college basketball's national championship game for the first time in the school history.
Meanwhile, Malzahn continues to lose ground to rivals Alabama and Georgia and seems to be on the verge of being fired every season. The 2019 college football season probably won?t be an exception, either.
Malzahn has his moments over the years as Auburn?s head coach. From "The Kick Six" against Alabama, almost beating Florida State and Jameis Winston in the 2014 BCS National Championship, then knocking off both Georgia and Alabama when they both were ranked No. 1 in 2017.
But Malzahn also has his share of downs, starting with a loss to UCF in the 2017 Peach Bowl, then following that up with another disappointing 7-5 regular season record last season. Malzahn?s overall record with the Auburn Tigers is 53-27, but he is 2-4 in bowl games and his team has yet to even sniff the College Football Playoff.
RELATED: 5 Reasons Why the Auburn Tigers Became 2019's Cinderella Team
While Auburn is spending all their time and effort into building their football program, maybe it?s better spent on their men's basketball program, which means giving Bruce Pearl a well deserved raised. Pearl and his team survived New Mexico State and Kansas on the tournament's opening weekend, beat North Carolina in the Sweet 16, and defeated Kentucky in the Elite Eight. Now, they'll face Virginia with a trip to the title game on the line.
For all his work, Pearl has more than earned a new contract and big raise. This year, he's the 38th-highest paid coach in the country and makes just $2.6 million. If Auburn doesn?t give him a better deal, someone else eventually will.
According to USA Today, Malzahn made $6.7 million in 2018 (fifth-highest salary in the country), yet has only produced two 10-win seasons at Auburn in six years.
Auburn shouldn't let Pearl linger on the vine long if they want to keep him. For the first time in a long time, Auburn is in a position to pay a coach what he deserves, especially if he brings home a national title.
WATCH: