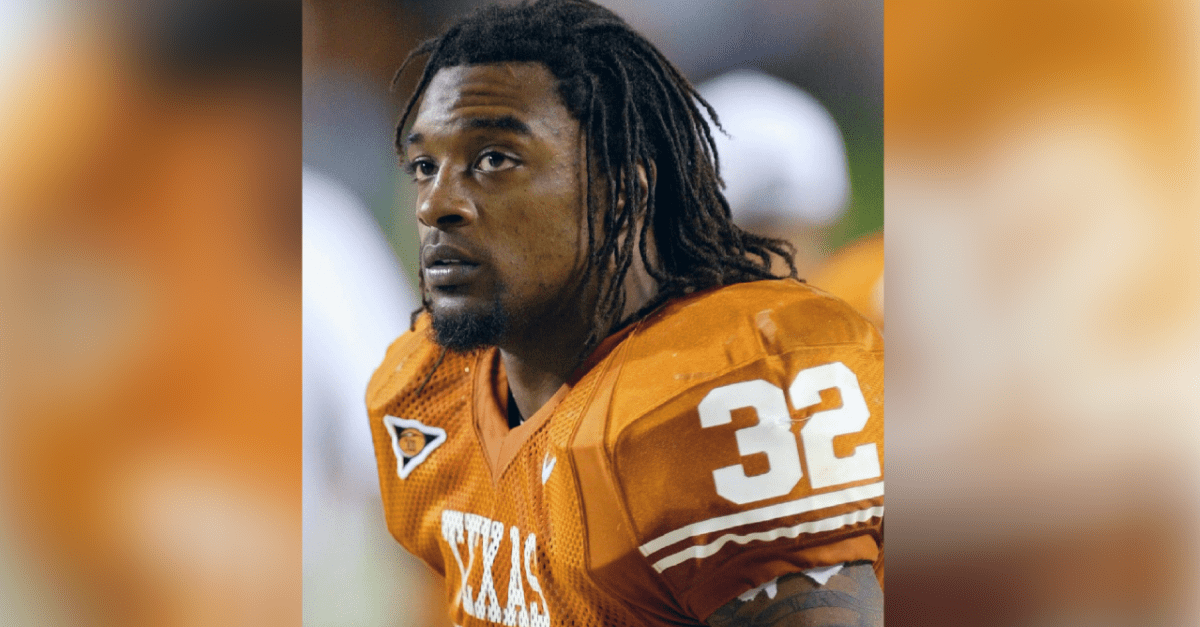 AP Photo/Harry Cabluck, file
Texas Longhorns everywhere are mourning the loss of a titan this morning, taken far too young. Cedric Benson died Saturday night, August 17, 2019, in a motorcycle crash in Austin, Texas. Benson was 36 years old and one of two fatalities in the motorcycle accident with a minivan, with two others injured. He was a star running back at the University of Texas and later played for the Chicago Bears, the Cincinnati Bengals, and the Green Bay Packers.
The news was confirmed by multiple outlets, and social media is flooded with memorial posts for one of UT's own. The crash occurred at 10:22 p.m., CBS Austin reported that "initial reports stated a 'vehicle and person on fire,' according to EMS," when a motorcycle hit a white minivan pulling into the road.
Austin American-Statesman's Tony Plohetski was the first to report the victim's identity, stating in a tweet,
"BREAKING: Former UT and NFL football player Cedric Benson killed in Austin overnight motorcycle crash, family, and friends confirm."
The outpouring of emotion from fans is taking over social media as news breaks. His brother, Dominic Benson, confirmed the news.
Previous news reports note that Benson appeared in court in Travis County only two days before his death and pled guilty to misdemeanor drunk-driving charges from February 2017. In May 2008, Yahoo reports that he was "charged with boating while intoxicated and driving while intoxicated in June 2008," though he was not charged in either case.
On Sunday morning, Mack Brown, his former coach at UT, responded to an Instagram post, proving just how much Benson's death shook the UT community.
Benson was a powerhouse Longhorn and earned four 1,000-yard seasons. He was a Big 12 Offensive Freshman of the Year in 2001 and a consensus All-American in 2004. In his senior year alone, he totaled 2,013 yards. A recipient of the Doak Walker Award, signifying the country's best running back, in 2004, Benson saw his star rise before his eyes.
Drafted in 2005 to the Chicago Bears. He went to the Super Bowl in 2006 against the Indianapolis Colts, but didn't earn a ring in a loss of 29-17. He continued in the NFL for eight years where he earned three more 1,000-yard seasons from 2009 to 2011. He retired with the Green Bay Packers in 2012.
UPDATE: In the wake of Benson's death, the Texas Longhorns and head coach Tom Herman unveiled a black decal with Benson's No. 32 that will be worn during the 2019 college football season.
"Cedric was one of the best that's ever played here," Herman said at his weekly press conference. "He's going to be missed by a lot."
This helmet decal is an awesome way to honor a Longhorn forever who was one of the greatest players in UT history.
This article was originally published August 18, 2019. RIP Cedric Benson.