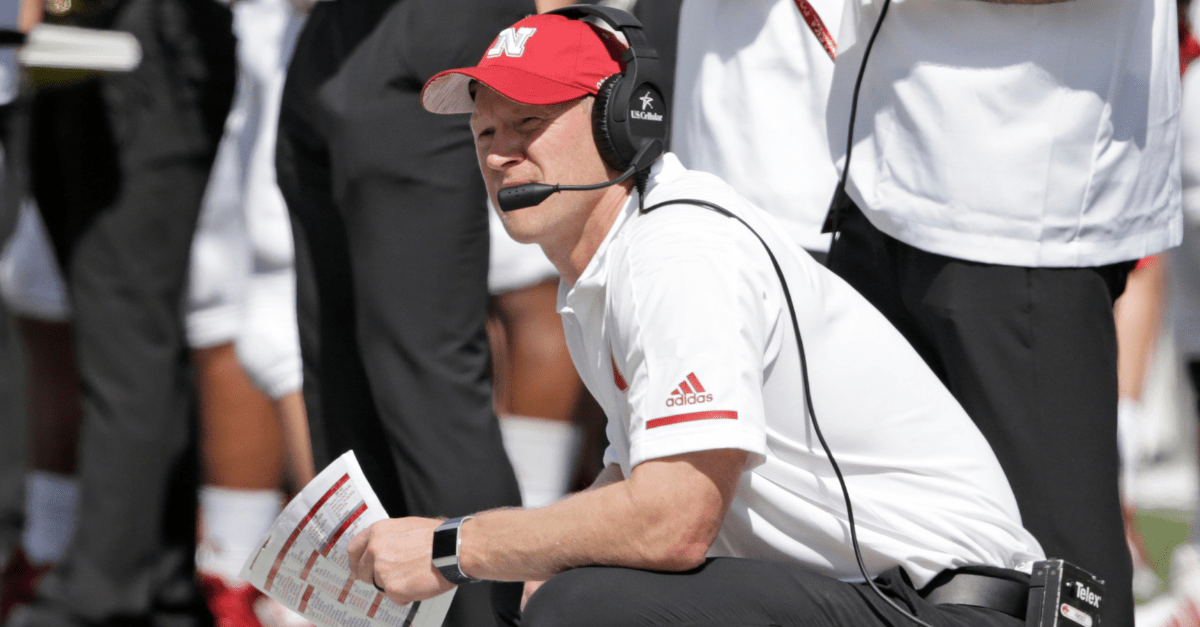 AP Photo/Nati Harnik
AP Photo/Nati Harnik
Scott Frost won?t stop until Nebraska returns to college football glory, but it might take a little longer than expected. This has been the rockiest start imaginable for the first-year head coach with the Cornhuskers, and the only hope is to right the ship before it gets any worse.
After having his championship rings allegedly stolen and the first game of the season against Akron being canceled, the Nebraska Cornhuskers lost at home to Colorado and Troy before being routed by the Michigan Wolverines this past weekend. It?s the program?s worst start since 1945, and now Wendy?s is having a little fun on Twitter at its expense.
If anyone is unfamiliar, the famous fast food restaurant runs a pretty brilliant and hilarious social media account. Nobody is safe, even the people who reply in anger, and it?s all in good fun.
Incorporating Scott Frost with signature menu item ?Frosty? is as good as it gets. It?s almost too easy not to have a little fun. Plus, it doesn?t get much better than a Frosty.
?Might need a Scott Frosty to ice down the beating Nebraska is taking. #FreshFanReaction? ?Wendy?s Twitter (@Wendys)
The only problem is some people cannot take a joke, and the thread after that original tweet has turned into mayhem.
Then, someone with a little over 1,300 followers on their Twitter account tried to say a platform of over 2.8 million followers should rethink its social media strategy and other Nebraska faithful want an apology.
Oh, the snark is real. But finally, some people got the joke, including a Huskers fan.
Some people want to boycott Wendy?s, too, which got an equally great response.
This is definitely an age where social media rules the day and the Internet will forever remain undefeated. What started out as a simple jab and joke turned into people legitimately wanting to boycott Wendy?s because they were offended.
It's definitely a rough start when a fast food chain roasts you, but it's not the end of the world.
What a time to be alive.
Coach Scott Frost, who is coming off a successful stint at UCF, needs a little something to help the Nebraska Cornhuskers turn it around during Big Ten Conference play this season following a blowout loss at Michigan Stadium.
If it doesn?t, the Wendy?s account will definitely be ready to have some more fun.