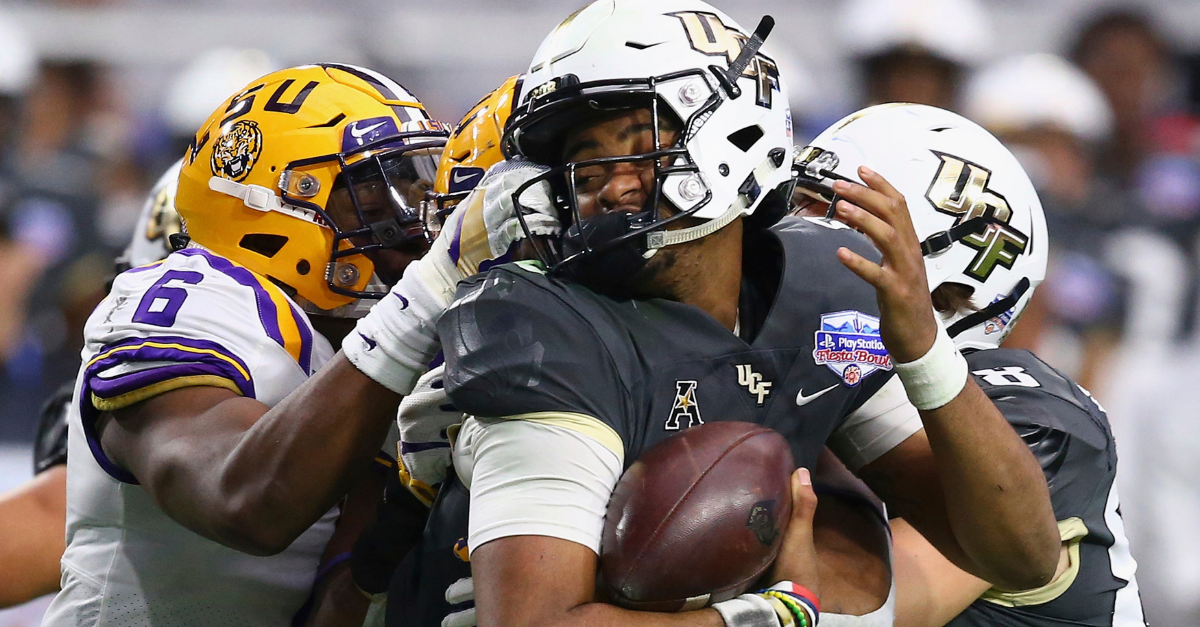 AP Photo/Ross D. Franklin
AP Photo/Ross D. Franklin
After this weekend?s College Football Playoff semifinal games, one thing became crystal clear: the field of teams does not need to be expanded.
Despite the cries from many in college football that eight teams should make the playoff, this weekend proved that the system is just fine with only four teams vying for a national title. Still, the College Football Playoff selection committee needs to finally decide once and for all: do they want the four best teams in the playoff or the four most deserving?
That is what apparently happened when the committee decided to leave the Georgia Bulldogs out of the final four. It was clear to anyone who watched the games this season that Georgia was better all-around than both Notre Dame and Oklahoma. However, because these two teams had a better record than Georgia, the Bulldogs were left out as they probably should have been.
However, it was proven during the semifinals that Georgia would have given either Clemson or Alabama a better game than what we saw. You can argue that the Notre Dame Fighting Irish earned the right to play Clemson, but clearly they had no business being in the final four.
Clemson was the better team from start to finish, and it wasn?t even close. The Irish need to tighten up their schedule, which apparently they will because the teams they played this year weren?t even close to what the other three had to face during the regular season.
RELATED: Joel Klatt Cheap Shots Georgia After Sugar Bowl Loss
At least Oklahoma challenged Alabama in the second half of their game, but again clearly, they weren?t one of the four best in college football. They did what they had to do to get into the playoffs, but once they got there, once again their Achilles heel, which is their defense, cost them the ballgame.
If the field is expanded, expect more games like this. Expect mismatches like Pac 12 champion Washington vs Alabama who the Tide blew out in their only appearance in the CFP a few years ago.
You'll see undeserving teams like Ohio State getting into the playoffs, who may have won their conference, but they were blown out easily by an unranked Purdue team.
Expect to see Group of 5 teams like the UCF Knights finally making it in the CFP despite having one of the weakest schedules in the country.
By default, there will be two- and three-loss teams in the playoff just to appease some rabid fans and some college football experts.
Expect all of this to happen because apparently to some folks, they care more about fairness in college football than seeing the best teams play each other.