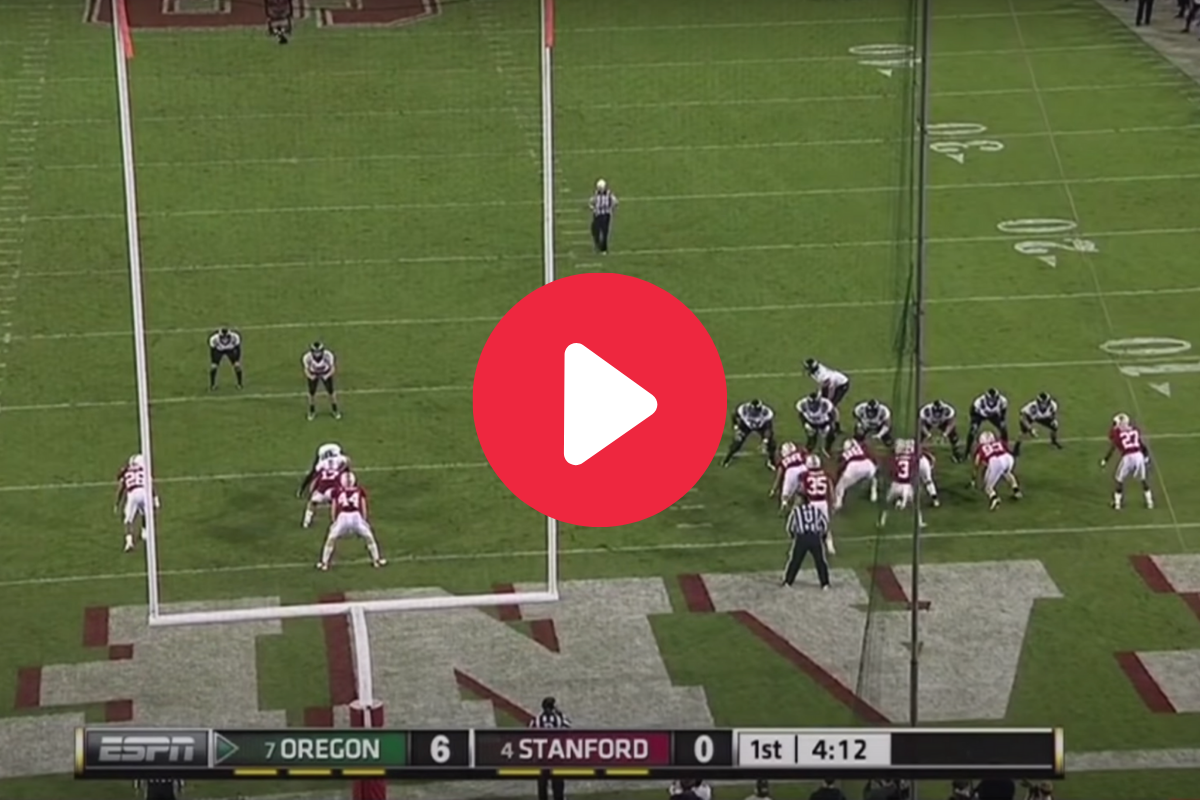 Screenshot from YouTube
Chip Kelly was at one point known as an offensive genius. He was essentially a mad scientist who traded in beakers and test tubes for a headset and a playbook.
Back when he served as the head coach of the Oregon Ducks in Eugene, it?s no secret that his teams were dynamite. Defenses had trouble keeping up with his volatile, ready-to-score-at-any-second offenses. It?s no wonder he won 46 games in just four seasons there.
Kelly?s ?Fake Statue of Liberty? was pure gold, but it may not have been as bizarre and creative as the ?Swinging Gate? play he broke out against Stanford in 2011.
Chip Kelly's "Swinging Gate" Play
RELATED: Pee Wee Player's "Through-The-Legs" Trick Play is Adorably Brilliant
Back in 2011, Kelly was always in his bag of tricks. Defensive coordinators never knew what was coming next, and that's how he was so successful.
There's no better evidence that what's called the "Swinging Gate" formation like we saw against Stanford.
This one is very (very) confusing, but basically the snapper is all by himself in the middle of the field. To his left is the entire offensive line and another dude behind them.
Everyone expected the snapper to snap the ball directly behind him, but he tosses it to his side like he's playing rugby. The side snap is supposed to throw a defense off, leaving the snapper (or usually someone) open in the end zone.
FishDuck.com's Josh Schlichter explained how it's legal.
Stanford actually covered this one pretty well, but the snapper made a heck of a catch in the back of the end zone. And yes, that was all to complete a two-point conversion in the first quarter of the game. Why not?
The swinging gate formation is not Kelly's brainchild. It's apparently been around since the 1930s and was even featured in The Longest Yard, which the Indianapolis Colts failed miserably at.
Chip Kelly would go on to coach the Philadelphia Eagles in the NFL, where he broke out formations like this one. He's currently at UCLA. To be honest, we need more wild trick plays like this one.
This post was originally published on December 23, 2020.