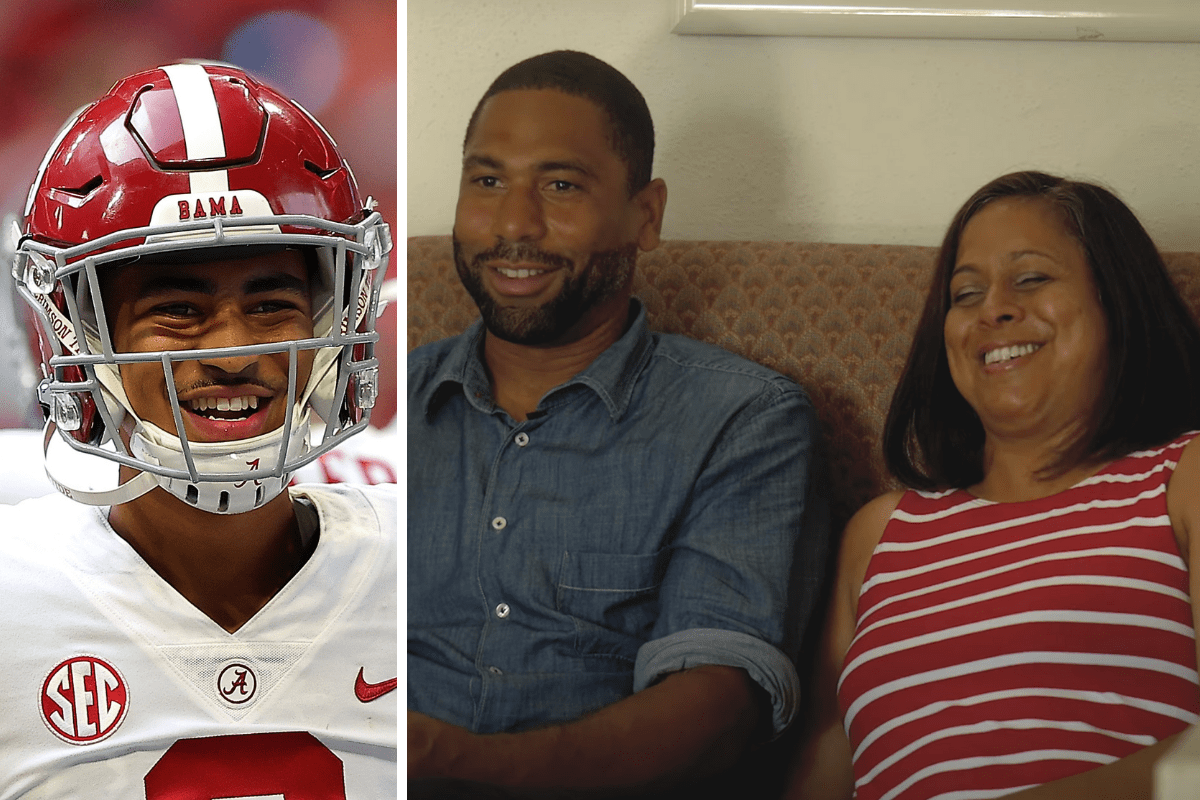 Kevin C. Cox via Getty Images (left), Screenshot from YouTube (right)
I've always had a fantasy football philosophy regarding Alabama players: When in doubt, draft anyone who played under Nick Saban and you'll probably be fine.
It's worked flawlessly for guys like Derrick Henry, Julio Jones and Calvin Ridley. For quarterbacks, not so much. When you go from being protected by the best offensive line in the country and surrounded by the nation's top talent, it's a little easier to produce. Jumping from that situation to the NFL can be a little tougher, which is why Bama QBs haven't always lived up to their skill position counterparts at the next level.
That being said, Alabama signal callers aren't doing too bad. Entering week 1 of the 2021 NFL season, three former Crimson Tide quarterbacks will be starting for their respective teams.
Bryce Young has a lot of college football left to play before he goes pro. But when he does, he'll be more than prepared thanks to his parents.
Bryce Young's Parents
RELATED: Alabama's Bryce Young is Almost a Millionaire Already
The Alabama Crimson Tide starting quarterback was born to Julie and Craig Young in Pasadena, California. Young was a five-star stud out of Mater Dei High School, where he competed with Clemson starter D.J. Uiagalelei throughout his prep career.
Young's father and mother have been married for 26 years. The Young parents have proved they're willing to make sacrifices for their son. The family moved their entire lives for Bryce to play his final two high school seasons at Mater Dei, a national powerhouse.
Craig is active on social media and posts frequently about his son's accomplishments, feeding him encouragement and hyping up Alabama football recruits.
Bryce's parents were involved in his recruiting process when he had offers from Auburn, UCLA, Ohio State, USC and others, according to 247Sports. Bryce initially committed to staying in the Los Angeles area and playing for the Trojans. His parents even appeared in his commitment video.
They Were in His College Commitment Video
Shortly after, former Alabama offensive coordinator and current Texas head coach Steve Sarkisian swiped in and convinced him to go to Tuscaloosa.
The 20-year-old football player joined coach Nick Saban's team as the presumed next signal caller following Tua Tagovailoa and Mac Jones. Young backed up Jones last year en route to a national championship.
This year, Young is the general of Alabama's offense. He came out of the gate firing against Miami, throwing for 344 yards and four touchdowns in a 44-13 win. If he keeps going at this rate, it'll be no surprise is Young finds himself in New York City as a Heisman finalist at the end of the season.
Should that happen, Craig and Julie Young will undoubtedly be there to support their son like they have every step of the way.
Related Videos