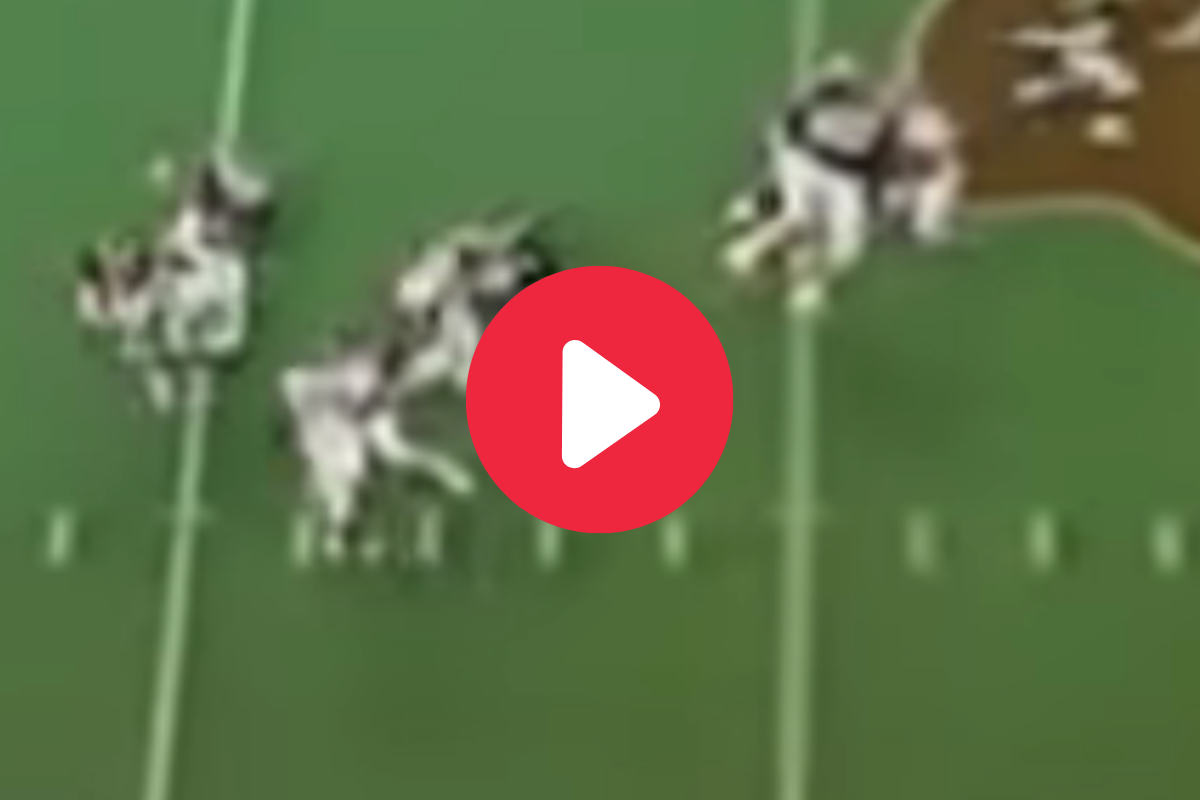 Screenshot from YouTube
If you were a college football quarterback in the late 1980s, there was one man you feared lining up across from you.
Linebacker Derrick Thomas was a quarterback's worst nightmare. He was an offensive lineman's worst nightmare. He was a coach's worst nightmare.
Unless you were University of Alabama head coach Bill Curry, that is. Then, Thomas is your best friend.
Thomas made his presence be known, and then some, to the Texas A&M Aggies in 1988.
Derrick Thomas in "The Hurricane Bowl"
RELATED: Derrick Thomas? 27 Sacks Deserves to Be the NCAA Record
The Alabama Crimson Tide and Aggies were scheduled to square off early in the season. Hurricane Gilbert was forecasted to roll through College Station, forcing the game to be moved back to December.
A&M signal caller Lance Pavlas wish it was never rescheduled at all.
The Tide were fresh off a 15-10 loss to Auburn in the Iron Bowl. The team was looking for a rebound.
Hurricane Gilbert may have missed Kyle Field in September, but Hurricane Derrick Thomas struck that Saturday.
Thomas dominated the line of scrimmage from the get-go. He manhandled whoever he was matched up against, making the the Aggies pay.
The College Football Hall of Fame inductee sacked Pavlas a whopping five, yes five, times. You can see the energy drain from Pavlas with each hit. Thomas did more than physically take Palvas to the ground, he crushed his spirit. The ground is a much safer option when Derrick Thomas is in pursuit.
On top of owning Pavlas, who was in for injured starter Bucky Robinson, the All-American forced and recovered a fumble on the same play.
Bama bounced back with a 30-10 win.
Thomas had an unparalleled nose for the ball. His speed, burst, and strength is what made him one of the best defenders in college football and a stud in the NFL with the Kansas City Chiefs.
To be able to affect the game to that magnitude as a linebacker is a skill set reserved for the select few. Legend has it that Pavlas is still in an ice bath to this day.