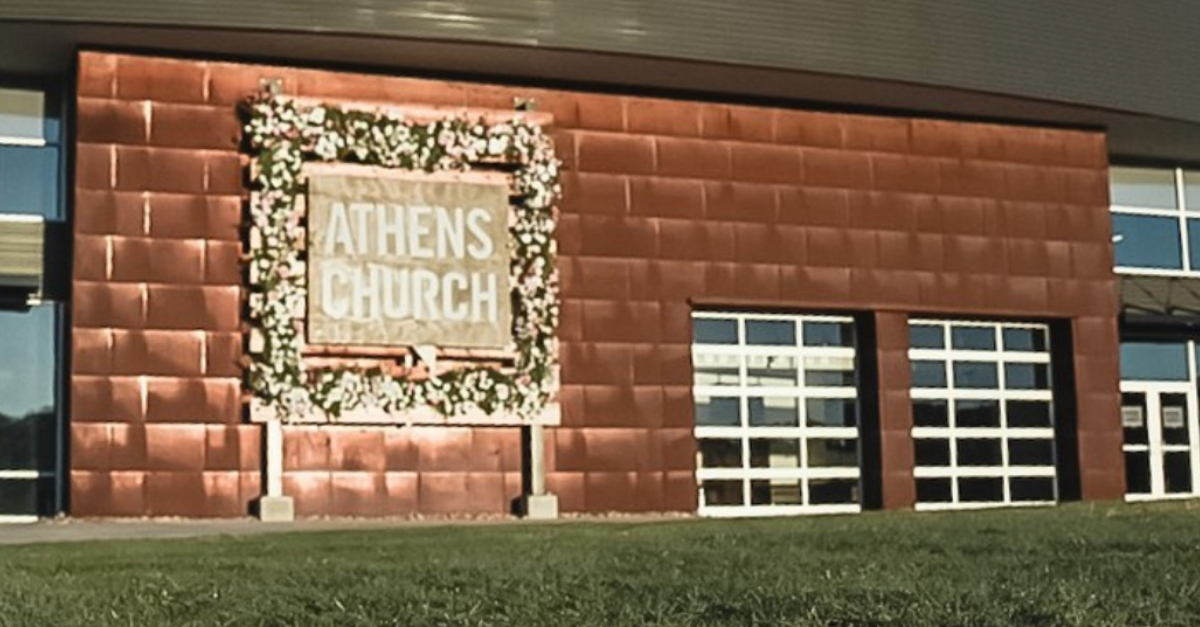 Instagram: @athenschurch
In the SEC, it just means more. This conference is chock-full of obsessed fans who weave their fandom into everyday life. From Auburn stadium wedding cakes to Nick Saban back tattoos, the Southeastern Conference has it all.
Rooting for your team and jabbing rival fan bases are a 24-hour-a-day, 365-day-a-year job and you?re not a die-hard fan unless that?s true.
For one church in Athens, Georgia, that apparently means Easter Sunday is an appropriate time for Georgia Bulldog fans to take a shot at the Florida Gators. During the middle of a service. From a pastor.
Yes, really.
RELATED: Dan Mullen Trolls Georgia's National Title Drought
That?s Sean Seay. He?s the lead pastor at Athens Church. You can watch him explain this in his service here or you can read what he said below when he was comparing UF to Adam and UGA to Jesus.
?I think he would say there?s this team, and there?s these negative traits about (Florida), and everybody on that team is kind of associated in that way. But then there?s this other amazing team and on this other amazing team there are these different kind of traits and characteristics.?
Look, I don?t know enough about Christianity to know whether this analogy makes sense, but I do know it?s odd and really funny.
What I also know is that Tim Tebow will forever be the poster child for the Gators, and he became famous for sharing his Christian faith for things like writing Bible verses under his eyes on college football?s biggest stages. If you come at the king, you best not miss.
That?s not to say Florida hasn?t had it?s share of bad eggs. UF will forever be tied to Urban Meyer and Aaron Hernandez just as much as they are to Tebow.
If Georgia fans want to throw stones, maybe they just need a quick couple reminders of the glass houses they live in.
For starters, at least six Georgia players have been arrested this offseason for reasons such as getting into bar fights, driving with a suspended license and possession of marijuana.
Or shall we revisit the story of former UGA basketball coach Jim Harrick and his son, Jim Harrick Jr.? In 2003 while Harrick Jr. was working there as an assistant, he taught a bogus basketball class and gave athletes high grades despite them never attending the course.
Now take a look at how Tebow celebrated his Easter Sunday:
Good try, though.