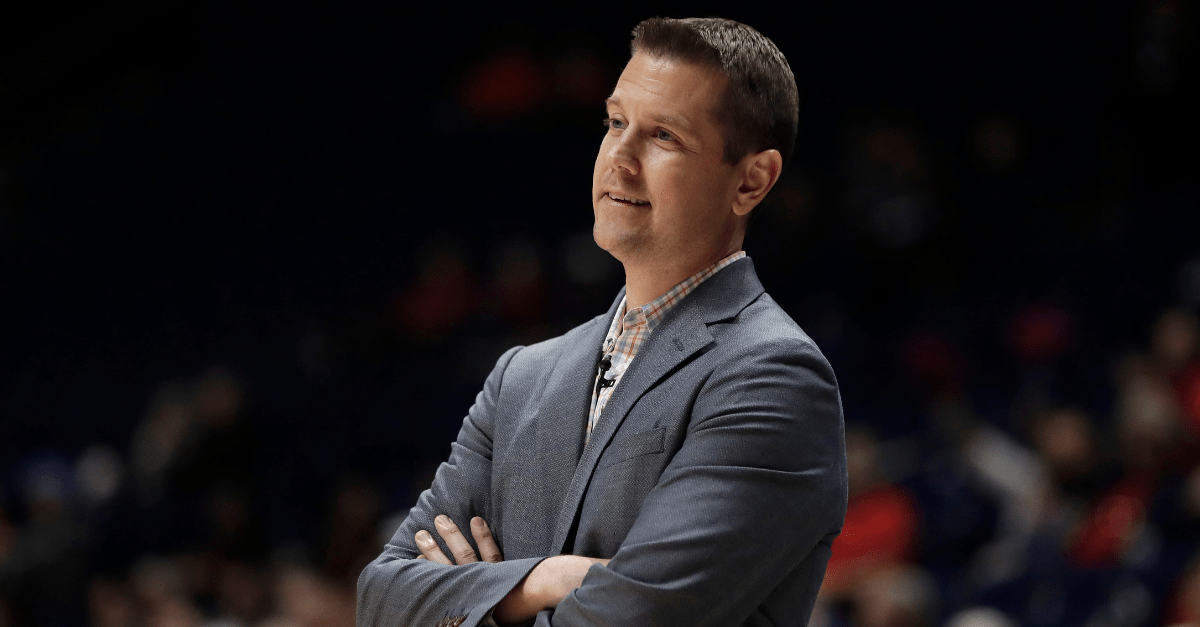 AP Photo/Mark Humphrey
When you think Florida Gators athletics, one word should come to mind: winning. They?ve been named the No. 1 most successful college sports program of all time. Forty national team championships across 14 different sports — including at least one every year since 2010 — will earn you that title.
From football to men?s basketball to softball or swimming, Florida has produced world-class athletes who have gone on to play professionally and even win Olympic medals. Tim Tebow, Caeleb Dressel, Al Horford and Lauren Haeger are just a few names that fit that bill. And yet, as good as UF is at being, well, good at every sport, there?s one that just hasn?t quite done that. I?m talking about women?s basketball.
In fact, UF women?s basketball is the only current women?s sport to have never won a conference championship. Every other team has at least one and, oh, volleyball has 23. Since debuting in 1974, Florida's women?s team is 736-575 (.561), which isn?t bad if you ignore that they haven?t made it past the second round of the NCAA tournament since 1998.
Not even Carol Ross, the program?s best all-time coach, could make it past the Elite 8. Amanda Butler didn?t fare much better. She failed to reach the NCAA tournament in six of her 10 seasons at the helm. That brings me to the current coach, Cameron Newbauer.
Related: Florida Just Ended Florida State?s Season For the Second Time in Six Days
Newbauer is in his second season. His first was ugly. The team went 11-19, Florida's lowest win total since 2006. This year? The Gators are 4-9, opened the season with six-straight losses but are 4-3 over their last seven following a win over Charleston Southern on Sunday.
Still, it begs the question if Newbauer was really the right person for the job. I mean, even the inconsistent Butler never produced back-to-back losing seasons.
When athletic director Scott Stricklin came to Florida to replace the longtime AD Jeremy Foley, his first hire was Newbauer. Stricklin had kept Newbauer?s name in his pocket after watching him coach Belmont in the 2016 NCAA Tournament. Newbauer was one of the first names on Stricklin?s list after he fired Butler.
But?was it the right call?
Newbauer may have originally looked like the type of hire Foley would have made ? similar to basketball?s Mike White, softball?s Tim Walton or baseball?s Kevin O?Sullivan ? but it hasn?t worked out so far. It doesn?t help seeing Butler leading Clemson to a 9-4 record so far this season.
So why has the team struggled over the last season and a half? Maybe it?s coaching. Maybe it?s recruiting. Usually it?s a mixture of the two. Just one player on Florida?s current roster ? Ariel Johnson ? was ranked by espnW as a top-100 recruit coming out of high school. Two more top-100 prospects — Lavender Briggs and Cavina Rickards — in the 2019 class are committed to Florida, however. That matters.
It?s not to say recruits outside of the top-100 can?t or won?t become good players. But the last great player Florida had was Ronni Williams, who was the 13th-best prospect coming out of Daytona Beach?s Atlantic High School in 2013. She was the highest-ranked prospect Florida ever signed. She went on to score 1,400 points and grab 800 rebounds at UF before the Indiana Fever took her 22nd overall in the 2017 WNBA Draft.
It?s players like Williams who can transform a program. A?ja Wilson, who was ranked first coming out of high school, did the same by helping South Carolina to its first national championship in 2017. Brittany Griner similarly transformed Baylor when she played.
Obviously it?s early and Newbauer can still right the ship. But Florida doesn?t settle for average or mediocre. The clock is always ticking.