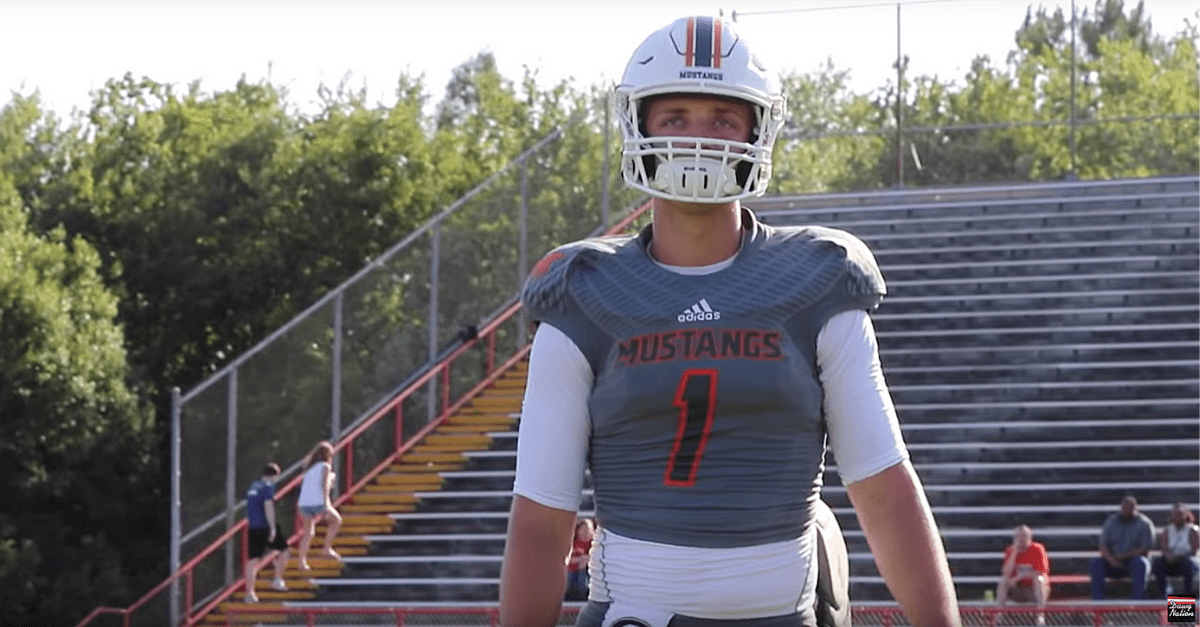 YouTube: DawgNation
Everyone has a Netflix account these days. If you don't, you probably borrowed the login information from a friend or family member long ago and have been using it ever since, free of charge. The streaming service features plenty of original programming to keep you busy, but one of the most riveting every year for sports fans has become QB1: Beyond the Lights.
The show follows three of the best high school quarterbacks in the country during their senior season before leaving for some of the nation's top college football programs. With Season Three set to be filmed this upcoming fall, another batch of elite quarterbacks is set to take over the spotlight.
Mandarin High School quarterback Carson Beck is rated as the nation's No. 3 pro-style quarterback in the 2020 recruiting class, according to the 247Sports Composite score. The four-star Jacksonville, Florida product committed to the Georgia Bulldogs over offers from the Alabama Crimson Tide, Florida Gators and Florida State Seminoles.
First reported by Rivals' Rabi Nabulsi, Beck will be featured on Season Three of QB1: Beyond the Lights, making it three-straight years a Georgia Bulldog commit is going to star in the show.
RELATED: The 6 Incoming Freshman Poised to Become Your Favorite QB in 2019
The other two signal callers rumored to be featured for Season Three are five-star Oklahoma Sooners commit Spencer Rattler and three-star Kentucky Wildcats signee Nik Scalzo.
As a junior last season, Beck led the Mandarin Mustangs to the school's first-ever Florida state championship. Beck threw five touchdowns in the state final and set the passing yards record (1,335) for a single state tournament. Standing 6-foot-5 and weighing about 225 pounds, Beck has the physical tools to take over as a freshman starter should Jake Fromm make the jump to the 2020 NFL Draft after the 2019 season ends.
Jake Fromm (Georgia), Tate Martell (Miami) and Tayvon Bowers (Wake Forest) starred in the show's first season back in 2017. The next year, Justin Fields (Ohio State), Sam Hartman (Wake Forest) and Re-Al Mitchell (Iowa State) had their senior years profiled on the show in Season Two.
Case in point: If you're selected as one of the three quarterbacks on this show, you're one of the best high school players in the country. Period.
Get ready for a sneak peak at the future, UGA fans. I'm sure head coach Kirby Smart, and probably the rest of the SEC, will be tuned in as well.