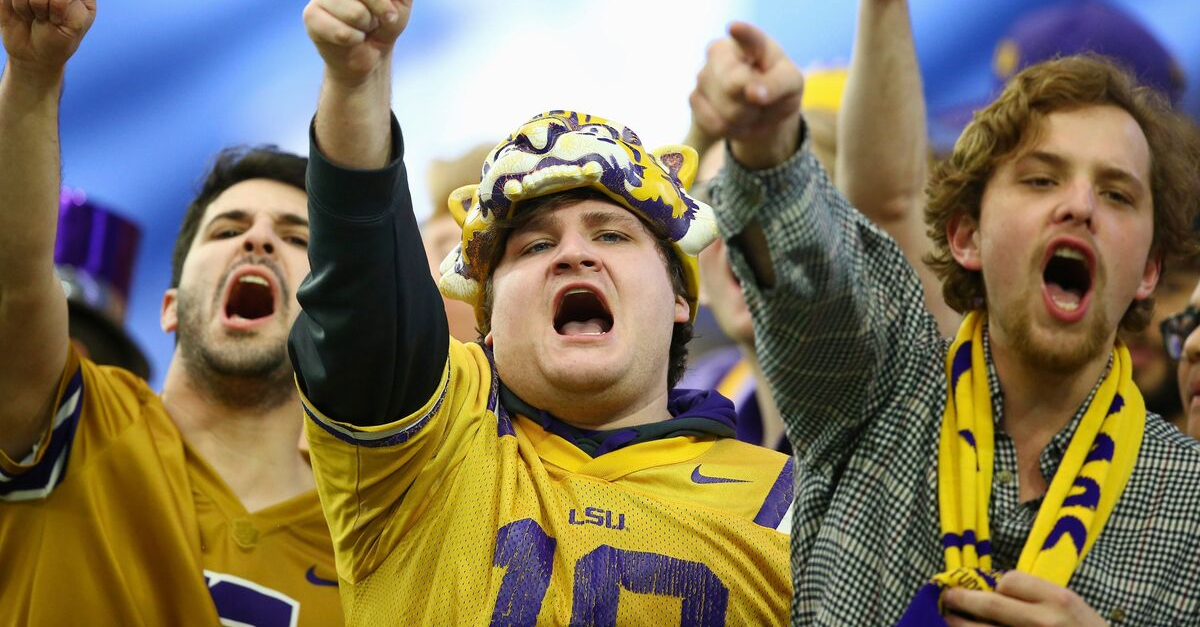 AP Photo/Ross D. Franklin
When your college football team is really good, and you know they are going to win, you tend to party just a little harder. The Vanderbilt Commodores certainly found out how strong the LSU Tigers are, and one Nashville bar found out how much the fans love to drink early in the morning.
The LSU Alumni Association threw a party at The Local early Saturday morning before the Tigers opened up a can of whoop ass at Vanderbilt Stadium. That?s all pretty normal, and the 66-38 final score was probably expected, but the bar clearly underestimated the early party.
The bar ran out of vodka before 10 a.m. That?s right, the bar RAN OUT OF VODKA just 40 minutes after opening for the day.
RELATED: Playing ?Callin? Baton Rouge? Makes Every LSU Fan Lose Their Mind
Nashville, Tennessee is an awesome place, for sure. SEC fans definitely have a great place to go for a true conference road football game against Vandy. But how does someone run out of vodka so soon?
Give credit where credit is due. Unless the bar didn?t have a lot of vodka to start the day, which is somewhat possible but not really, LSU fans deserve a nice ovation for this drinking accomplishment in the Music City.
Whether they came from Baton Rouge or flew across country to see Louisiana State University play, this definitely is one of the best game day stories in the early part of the season.
Fans of Northern Illinois, UNLV, Missouri, Kentucky and East Tennessee State better come prepared to party because LSU football fans have set the bar really high.
If the Tigers continue to play at this high level, the fans will travel in full force. So that definitely means Mississippi State, Alabama, and Ole Miss better get ready and have enough vodka for fans looking to fill up their cups and celebrate throughout the day.