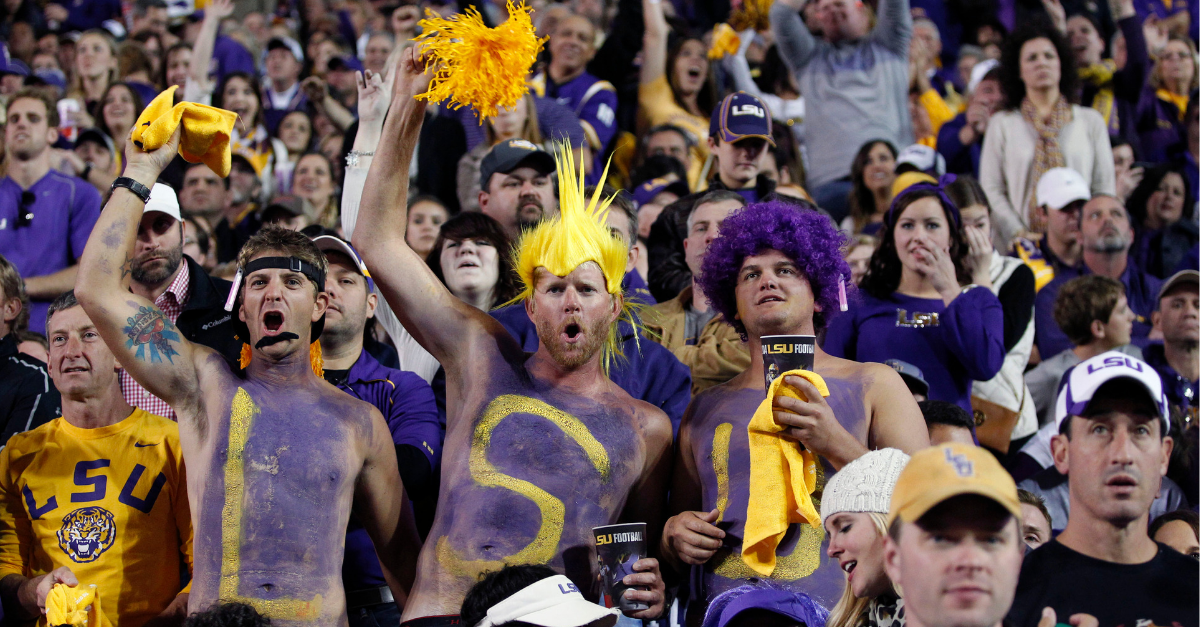 AP Photo/Jonathan Bachman
For several years now, one of the greatest traditions of the LSU Tigers, and really the entire SEC, has been the playing of "Callin' Baton Rouge" by Garth Brooks prior to their home games in Louisiana.
Although the ritual takes place every season, it has never been more popular than it is now as the pregame pump-up song for the Tigers' football and baseball teams.
Callin' Baton Rouge on LSU Game Day
Before every LSU football game, the Tiger Stadium speakers blast "Callin' Baton Rouge" with every fan clapping and singing along. Few stadiums in the country have a tradition that matches it.
A Saturday night in Death Valley is a college football tradition in its own right, but that is now just a part of it without the unofficial anthem of LSU sports.
While he was the head coach of the team, Les Miles was known for singing along on the field as the song played. It was during his tenure that the tradition became as popular as it is today.
The song, which was originally released in 1978 by The Oak Ridge Boys, was written by Dennis Linde. It was covered 11 years later by New Grass Revival, and, in 1993, Garth Brooks released his album, In Pieces, that contained his famous version of the song.
Even though the song doesn't have much of a tie to football or Louisiana State University, it is about a woman from Baton Rouge and mentions Louisiana quite a bit. And since the campus is located in Baton Rouge, that is as solid of a connection you could possibly need.
The football team isn't the only part of the school that uses the song, though.
RELATED: Billy Cannon's Halloween Run Solidified LSU's First Heisman
The LSU baseball team has also played the song at their games since the song has become an unofficial anthem of the school. The band can also play the song, though that version is not nearly as easy to sing along to.
Garth Brooks has said he loves playing in Louisiana because it is the only place on Earth where the top song everyone wants to hear is not "Friends in Low Places," his most popular song in country music.
So when the Tigers kickoff every football game, expect over 100,000 LSU fans singing along to "Callin' Baton Rouge."
And just because Garth Brooks' classic deserves to be heard over and over, here's the man himself performing it:
Garth Brooks Performs Callin' Baton Rouge
This article was originally published July 31, 2019.