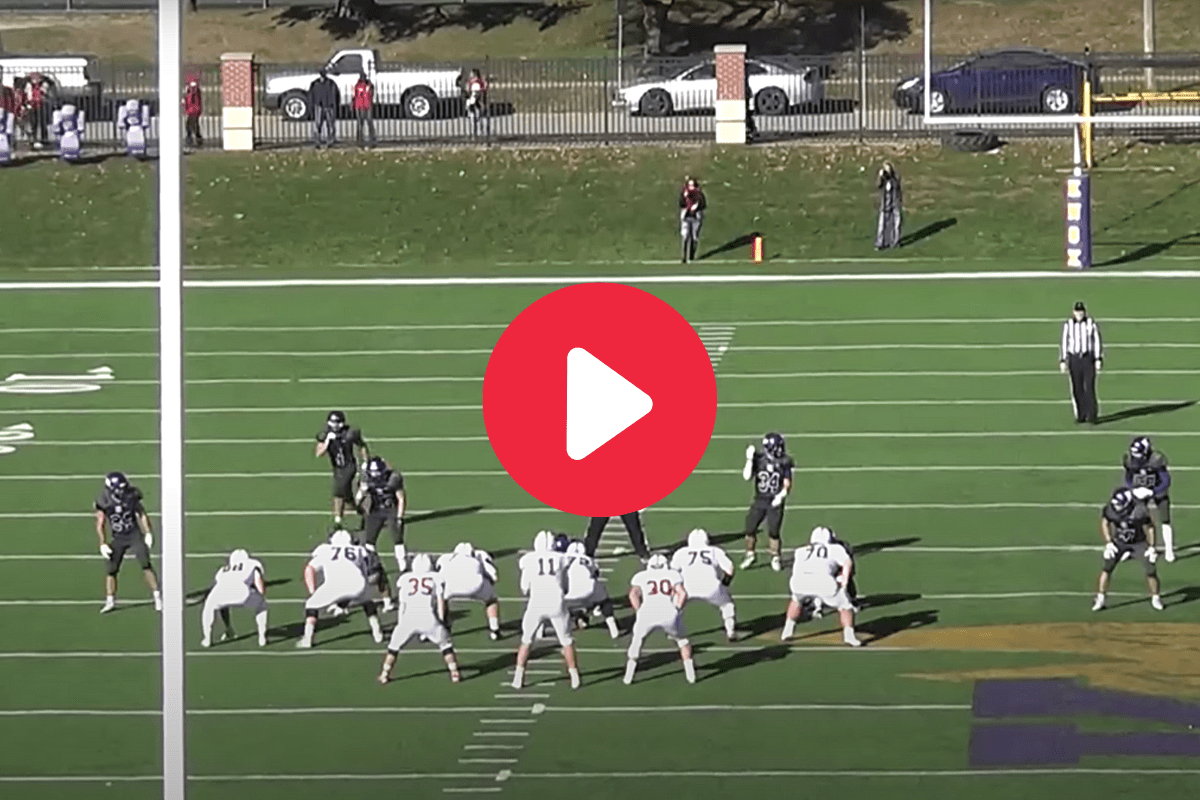 Screenshot from YouTube
There were likely few people watching a Division-III game between Knox and Monmouth in 2016, but fortunately there was someone watching with a camera. They caught one of the most glorious passes we may ever see and it didn't come from your traditional quarterback.
Monmouth right guard Kolton Koch got a handoff from the QB and threw it downfield for a 33-yard reception. You get to do that when you win a game 59-7 and have literally nothing else left in the playbook.
Lineman Throws 33-Yard Pass on Trick Play
RELATED: 400-Pound RB Bulldozed Everyone, Then Played in College
The Monmouth quarterback fakes the handoff perfectly and dishes it to the lineman. No one expects the big fella to receive the ball, and I'm sure no one was ready for that rocket pass even if it wasn't exactly a spiral.
I don't know about you, but I see shades of former Kentucky and NFL quarterback Jared Lorenzen because of that left arm. Sure, it was slightly under-thrown but who cares? The only thing that could've made this better is if his receiver stayed up and scored.
This post was originally published on November 14, 2016, but it's too glorious a pass not to bring back to light.