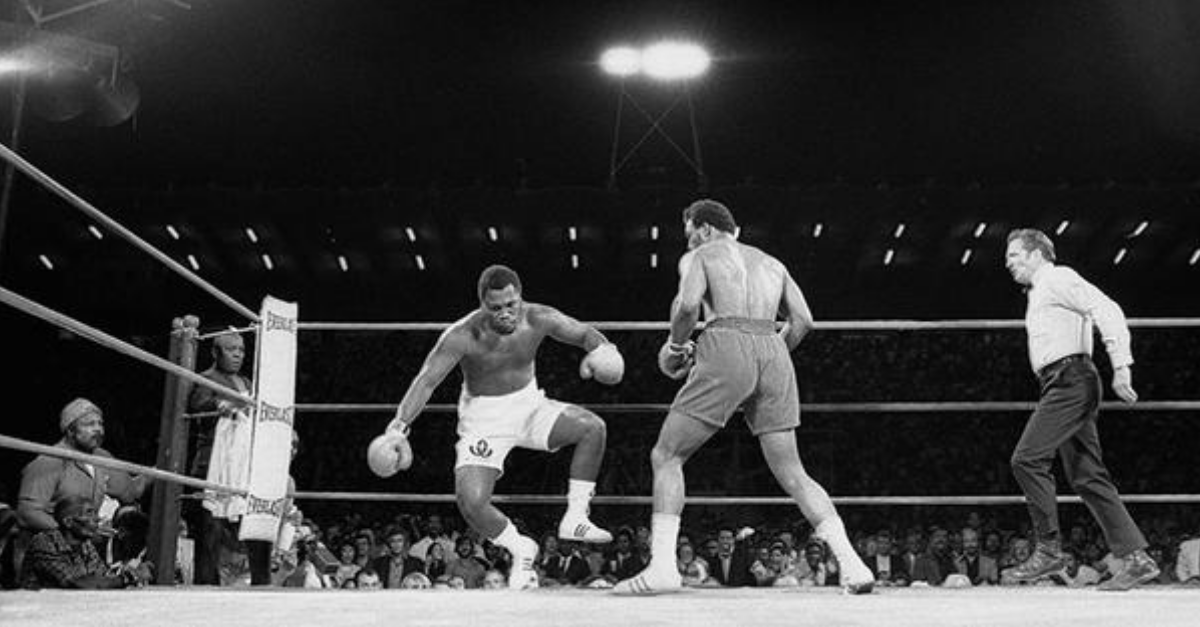 Twitter: @Boxing.com
Twitter: @Boxing.com
If you asked any casual sports fan who the most popular boxer on the planet is today, it's likely the only name they'll come up with is Floyd Mayweather. The 41-year-old undefeated fighter might be on coming back once again, but he's well on his way out of the fight game for good. One of the sports last major juggernauts of promoting ringside action is finally throwing in the towel on the sport, too.
HBO Boxing, which has promoted more than 1,000 fights over the last 45 years, will end programming this year. It all started with George Foreman's iconic knockout of heavyweight champion Joe Frazier in 1973, the fight famously remembered by Howard Cosell's exclamation, "Down goes Frazier!" The network announced it will air its final boxing match in 2018.
When Daniel Jacobs fights Sergiy Derevyanchenko on October 27, 2018 for the vacant middleweight title in Madison Square Garden, HBO Boxing will step out of the ring for good.
HBO Boxing has been the home of globally-watched title fights and some of the sports most iconic figures like Sugar Ray Leonard, Manny Pacquiao, Oscar De La Hoya and Mike Tyson, but it has chosen to favor original programming over the downward-trending sport.
?This is not a subjective decision,? Executive Vice President of HBO Sports Peter Nelson said in a recent interview. ?Our audience research informs us that boxing is no longer a determinant factor for subscribing to HBO.?
With the UFC's rise in popularity, live boxing is becoming a dying breed. Classic toe-to-toe title fights are being replaced with the flooded market of UFC pay-per-view events with titles potentially changing hands two or three times in a calendar year.
Marketable athletes like Conor McGregor and Daniel Cormier are thrust into the spotlight time and again by UFC President Dana White's genius combat league.
Despite the success of the Ultimate Fighting Championships, White has suggested he wants to promote boxing under the UFC banner in an attempt to bring the sport back to prominence.
"I?m not leaving the UFC. I?m getting into boxing with [WME-Endeavor head] Ari [Emanuel] and the UFC will be doing boxing, too. It?s still early. We?re still working on it. I?ve got to get my s**t together, but I?m getting into boxing, man. It?s coming.? — Dana White
The decline in viewership is the main reason HBO is bowing out, but boxing still has major backing from networks like Showtime, FOX Sports and ESPN, all of whom own the rights to multi-year boxing deals through 2019 and beyond.
HBO is a massive brand name, and for them to step out of the boxing ring after all this time could be the end of the sport as we know it.
There is a void to fill, but without global superstars and smart promotions, the sport is taking another step backwards from its former glory.