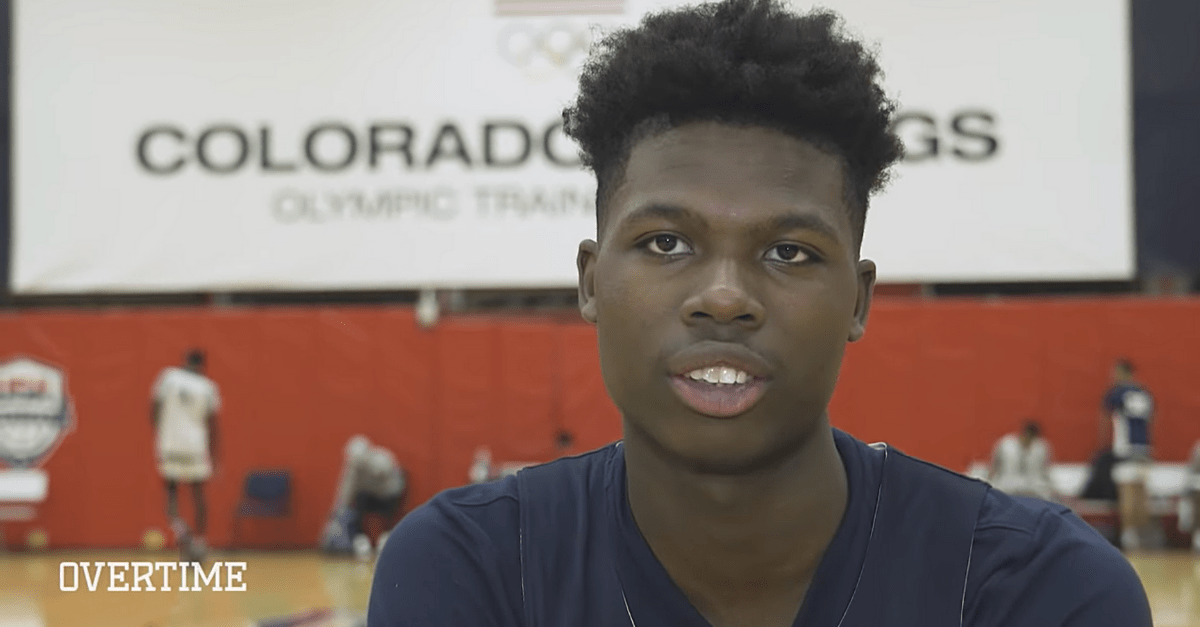 YouTube: Overtime
Chris Livingston is just a kid from Akron. A few exceptions: he's 6-foot-5, he's 16-years-old, and he'll dunk on you.
The shooting guard is the third-ranked player behind Emoni Bates and Jalen Duren in the 2022 recruiting class according to 247Sports Composite Rankings. In comparison, Livingston brings Ohio-flavored speed and strength.
Chris Livingston Highlights
Much like his Akron counterpart LeBron James, Livingston is a freight-train in the open court. He's the rare combination of the fastest and strongest guy in the gym. He's best driving towards the rim. Once in the paint, he seeks contact and finishes consistently; The five-star recruit dunks with ferocity. Livingston's shot is probably the weakest part of his offensive game right now, but there's a foundation to build on.
Livingston draws more inspiration from James on the defensive end. He loves sniffing out opportunities for the chase down block. His athleticism allows him to guard anyone on the floor, and there's potential to develop into a dynamic wing defender.
Chris Livingston Basketball Recruiting
RELATED: Dikembe Mutombo's Son Climbing HS Recruiting Rankings
Chris and his twin brother Cordell played their first high school basketball season at Buchtel High before transferring to Western Reserve Academy in Hudson, Ohio, ahead of their sophomore campaign.
Chris holds college basketball scholarship offers from Akron, Florida, LSU, Ohio State, Tennessee State, and UAB. He's also collecting interest from Memphis, Kentucky, Alabama, South Carolina, Michigan, Indiana, Texas, Louisville, and Air Force. The Ohio State Buckeyes offered when Chris was 14.
Livingston represented the United States at the 2019 FIBA Under-16 Americas Championship in Brazil. He teamed up with Amari Bailey, Jabari Smith, Max Christie, and Duren to win the gold medal. Livingston notched 23 points, 6 rebounds, and 2 assists in the final. He was named the tournament's MVP.
The NBA is in the future. How soon the nation's top shooting guard depends on other factors at play. First, the league would have to abandon the one-and-done rule that's been around since 2005. Second, it's unclear how the coronavirus pandemic will affect future CBAs, where draft requirements are laid out.
If it will even be possible, there needs to be more skill development to make the giant leap from high school. He has time to figure out his next step and further tune his game.