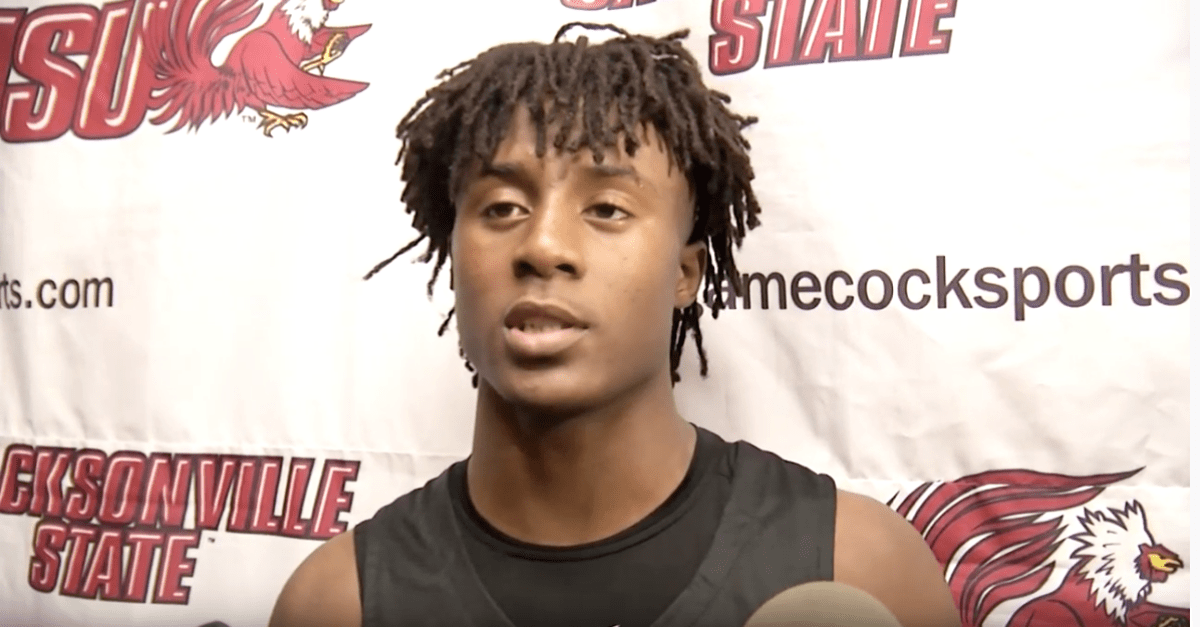 YouTube: CBS 42
With college football's recruiting classes for 2020 finalized, it is now time to start looking towards the Class of 2021 including one of the top players in the group, Ga'Quincy McKinstry.
From Pinson, Alabama, McKinstry is one of the top defensive backs in the country and has the opportunity to choose from basically any school in college football including his home-state schools, Alabama and Auburn.
McKinstry is ranked as one of the best players in the class since 247Sports first ranked this group, starting out as the 30th best player in the country. He eventually worked his way up to the seventh spot, but has fallen back to where he currently sits as the 24th-ranked player, and he recently earned his final star to become a five-star recruit.
He is currently ranked as the second-best cornerback in the class, just barely behind Virginia-based cornerback Tony Grimes. McKinstry is a four-star athlete for Rivals and ESPN, and in the top five for that position on each recruiting site.
Ga'Quincy McKinstry Recruiting
With almost an entire year and his senior season at Pinson Valley High School — the same school Auburn starting quarterback Bo Nix attended — until he has to make a decision, there are tons of programs that will be trying to win over the talented cornerback.
McKinstry has at least 27 scholarship offers from around country and from every conference. The list includes Alabama, Auburn, Clemson, Florida, Florida State, Georgia, Georgia Tech, LSU, Miami, Michigan, Mississippi State, Notre Dame, Penn State, Ohio State, Tennessee, and Virginia Tech.
Though there is a long time before he needs to sign a National Letter of Intent, experts believe he is leaning towards the Auburn Tigers while there is also a chance he lands with the Clemson Tigers. There is a good chance eventually plays football in the SEC, whether for Auburn or the Crimson Tide, and he has a path to the NFL as a lock-down corner.
"Kool-Aid" is also being recruiting as a basketball player, holding several Division I offers and earning All-Tournament Team honors in the AHSAA State Tournament this year.
Ga'Quincy McKinstry Highlights
RELATED: Nation's No. 8 Recruit Sticks with SEC Commitment
Something that stands out about McKinstry is his ability in all phases of the game, not just as a cover corner. He has the ability to go up and make plays at receiver, which could translate well on defense as well as returning kicks, making him dangerous once he intercepts passes.
He has also shown he can come up and tackle receivers at the line of scrimmage, which is extremely important to the success of a defense and when the time comes for his draft stock.
Something I really like about his film is he made plays in both man coverage as well as in a zone. Being able to go back and forth between schemes is important when trying to trick quarterbacks, so his ability to play both will help him moving forward.