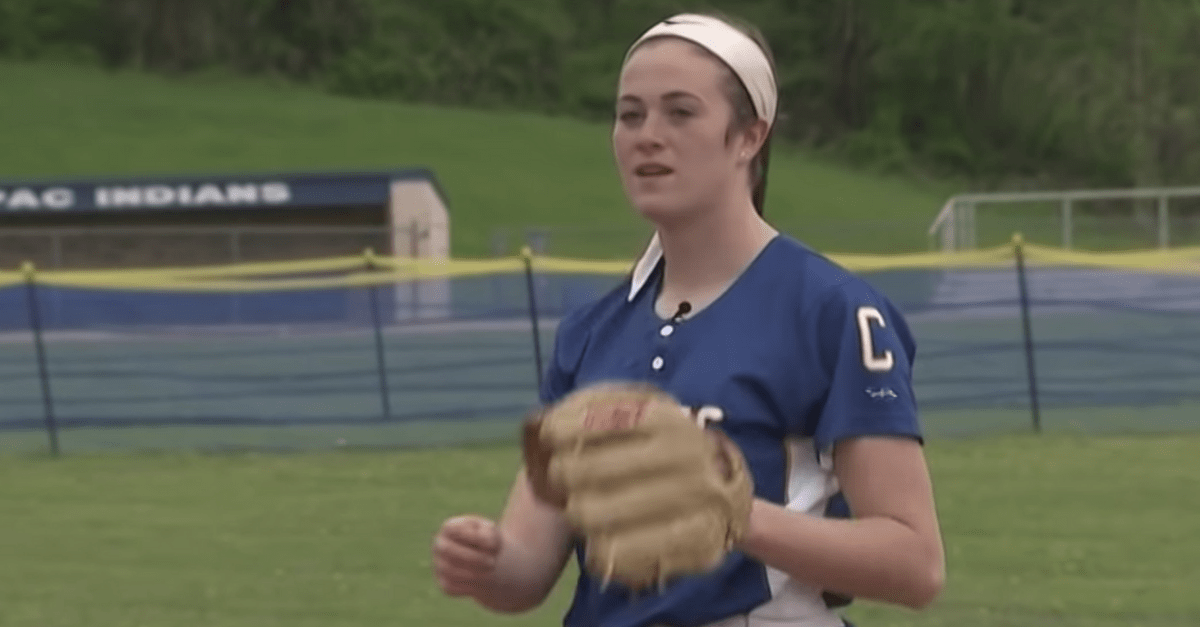 YouTube CBS New York
In sports, there are several ways to measure greatness. It could be the number of championship rings, a spectacular moment, or even an athlete's bank account. What Mahopac High School softball pitcher Shannon Becker did is in a league of its own.
Spare the chatter about softball versus baseball for another day. The feat the sophomore pitcher accomplished should be appreciated. Becker threw a perfect game, but did it in incredibly rare fashion. She struck out all 21 batters she faced in the seven-inning New York game.
It's truly the perfect perfect game.
RELATED: Pro Softball Player: 'Yankees Bat Boy Salary is More Than My Professional Contract'
As if 21Ks isn't enough, Becker also had two singles in the 8-0 win over Carmel. It is one of the most dominant performances you will ever see, and is believed to be the first such game in New York State Public High School Athletic Association (NYSPHSAA) history.
Not bad for just a 16-year-old kid, huh?
This wasn't a fluke performance, either. Becker is the real deal, dominating Section 1 like nobody else can. She struck out 20 batters in a one-hit shutout over Panas just days prior to reaching the "perfect" milestone.
According to MLB.com, the perfect game gave her a 0.28 ERA and 249 strikeouts for the season. Simply amazing.
Oh, and if that's not enough, she recorded 17Ks in her next two games for her softball team. SHANNON BECKER HAD 75 STRIKEOUTS AND THREE SHUTOUTS IN ONE WEEK!
No wonder college coaches were reaching out to her family in the sixth grade, according to WCBS-TV.
A no-hitter is cool. A perfect game is even better. But to make high school softball history? That's legendary and everybody should start paying attention to what Shannon Becker continues to do on the mound.