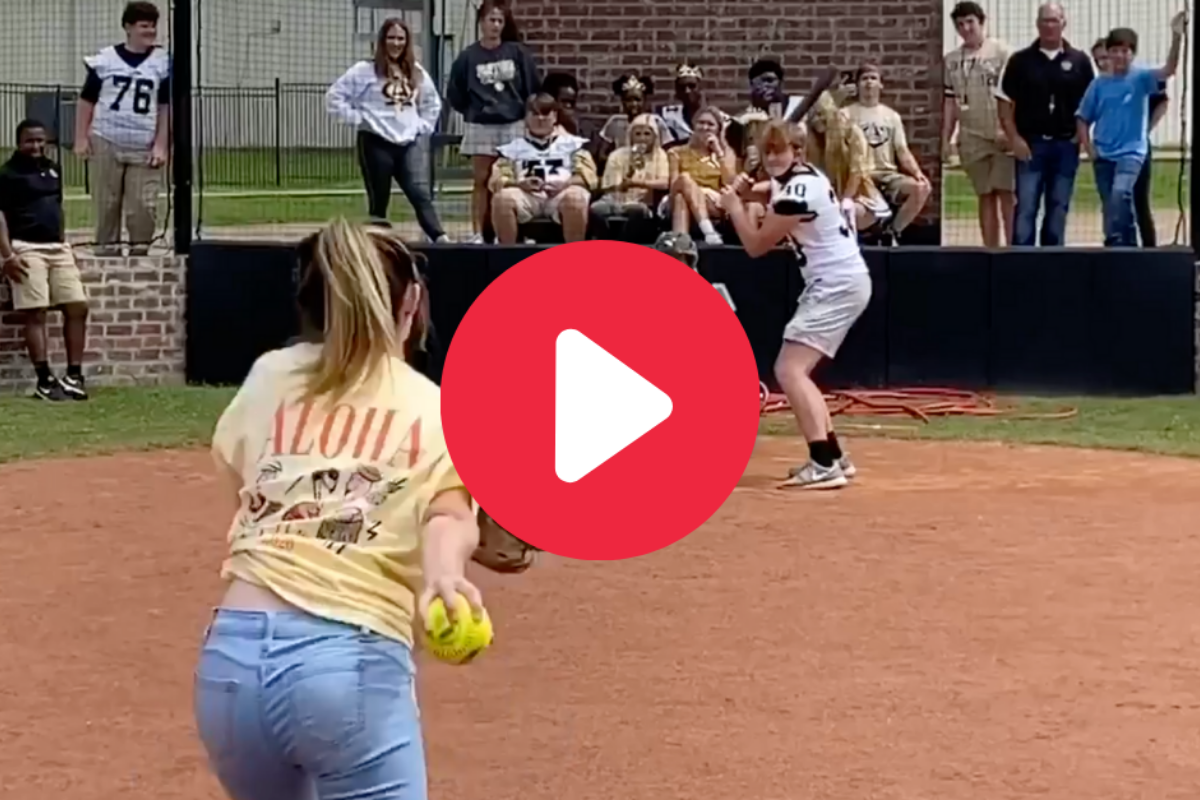 Screenshot from Facebook
Softball is a hard sport to play. Rise balls defy Newton's Laws of Physics. Drop balls take advantage of them. Hitters have about a third of a second to decide whether they'd like to attempt to make contact with whatever's being thrown their way.
Numerous superstar pitchers have made the case for their sport. Jennie Finch once mowed down Albert Pujols AKA "The Machine" and proved that not even a bionic baseball player could touch her pitches. From Cat Osterman to Monica Abbott, so many more have followed suit and made a living off firing 70-plus MPH underhand fastballs.
Kendall Calloway is hoping to be the next great one. If this video of her sitting down a bunch of high school football players is any indication, she's well on her way.
Softball Pitcher Strikes Out Entire Football Team
RELATED: Softball Pitcher?s Pinpoint Accuracy Drove the Internet Wild
Meet Kendall Calloway. She's a senior softball player who toes the circle for the Canton Academy softball team in Canton, Mississippi. She's committed to play for Hinds Community College.
She was challenged by a classmate and member of the football team, according to a Facebook video shared by teacher Mark Millet. What was on the line? Well, $20 for starters. But also: bragging rights for an eternity.
What happened next is something out of a Netflix TV show. Calloway sits down her first opponent. Then the rest of the football team decides they want to take a shot at redeeming their teammate.
One by one, Calloway humiliates and humbles the boys, proving softball is a hell of a lot harder than it looks. Seriously, I don't think one of them even put a ball in fair territory. Calloway just made quick work of all of them in freaking jeans!
I don't know how she performs in games, but something tells me Kendall Calloway isn't easy to hit. And she knows it.
This post was originally published on September 14, 2020.