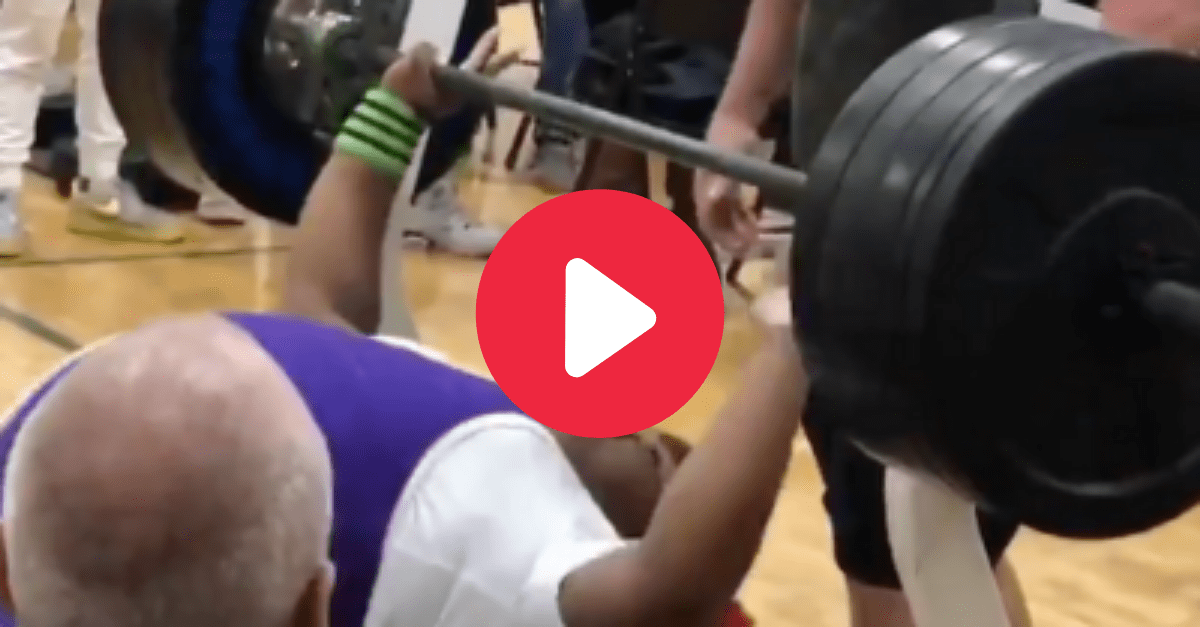 Twitter: Mahailya3
If you were to travel to the middle of Florida, you might come across weightlifting legend Mahailya Reeves. No, she's not some 50-year-old woman who's retired from powerlifting competitions. In fact, she's probably worried about homework and tests like a normal teenager.
Yes, Reeves is a 16-year-old at Lake Butler's Union County High School, and she's a treat to watch when she's got a set of weights in her hands. She'd absolutely be an upgrade over one of Tom Brady or Patrick Mahomes' offensive linemen. But she might want to stick to weightlifting, because she has a bright future in it.
How do I know? Just watch.
Mahailya Reeves 355-Pound Bench Press
Related: 3-0 at Halftime? Florida HS Basketball Game Turns into Game of Tag
That, my friends, is 355 pounds. Reeves lifted that insane amount of weight up off her chest with ease at a regional competition at just 15 years old. And you know what? It looked like she had way more in the tank. Imagine how many times she could put up 225 at the NFL Scouting Combine.
And let's talk about that that flawless form, too. The arch in her back is rivaled by maybe the iconic Gateway Arch in St. Louis. Normal humans would probably snap in half trying to contort their bodies the way Reeves does. And that's before lifting a bunch of metal plates in the air.
For reference, here are things that weigh roughly the same as 355 pounds:
A male American black bear
28,000 quarters
One-and-a-half Saquon Barkleys
The crazy thing is that Reeves was just a freshman in high school, and she already broke the Florida state record for bench. Just think what other competitors her age in the sunshine state are thinking while watching her.
She's also scary strong in other weightlifting moves too:
I'm not a betting man, but if I was, my money is on her to one day take home a gold medal in the Olympics. Seriously, remember Reeves' name.
Reeves Benches 410 Pounds
A year after Reeves defied odds by benching 355 pounds, she continues to reach some amazing new heights. In February 2020, she broke her own record by lifting an astonishing 375 pounds above her chest and sending fans into a frenzy. But wait, there's more!
That same month, she posted a video of her maxing out at a ridiculous 410 pounds.
The sky's the limit for this girl.