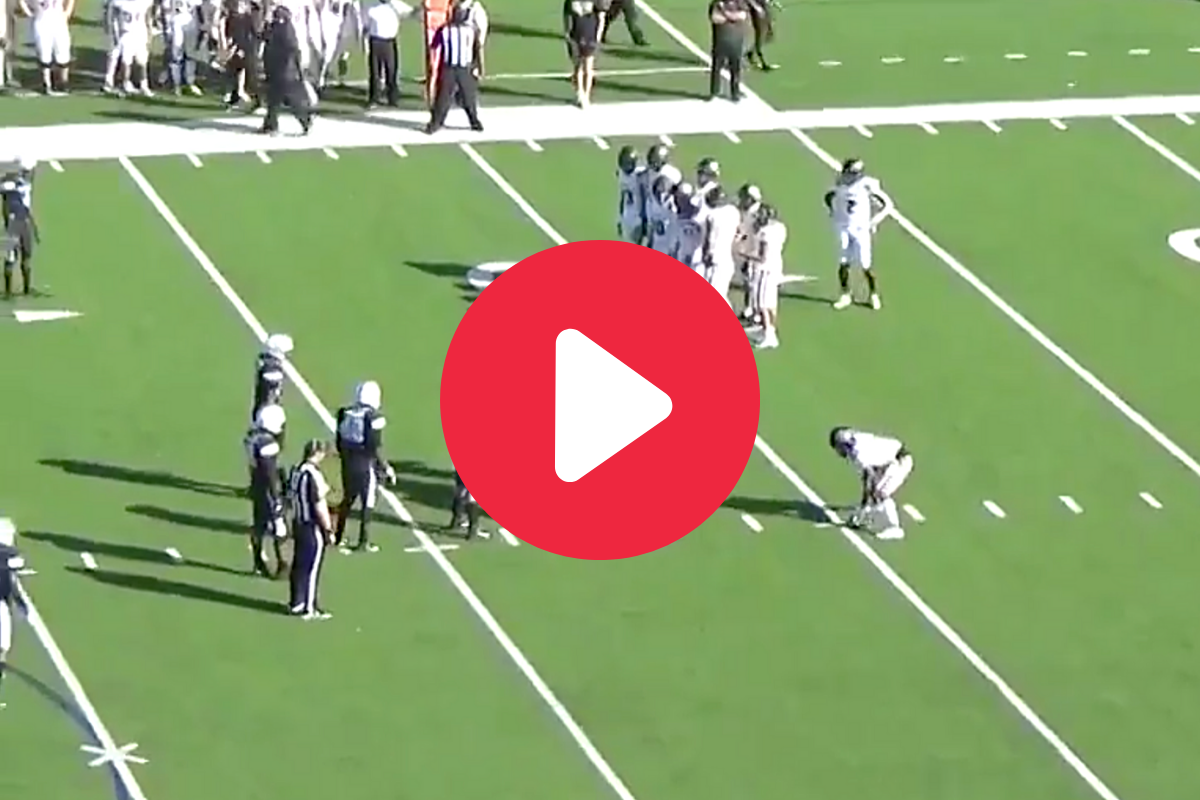 Screenshot from Twitter: MaxPreps
High school trick plays are wackier than grass-covered flip flops, and that's pretty darn wacky. There's no telling what a head coach is going to break out when he's under the Friday night lights.
Whether it be fooling the defense by asking the referees for a new ball, this player who "fainted" during a play to distract defenders or a punter who caught his own sky-high kick and converted a first down, they never fail to entertain us.
In a state where everything is bigger, it's no surprise schools break out crazy trick plays like this one from Katy, Texas.
Bizarre HS Trick Play Formation
RELATED: Classic "Fake Kneel" Trick Play Fooled Everyone, Then Karma Prevailed
The Foster High School Falcons were taking on the Paetow High School Panthers earlier this month in a district game at Legacy Stadium in Katy.
Foster wound up winning the game, 28-10, and this ridiculous trick play was a big reason why.
The entire offense is standing around minding their own business acting like they're not paying attention. Then suddenly a Foster player goes up to snap the ball. The defense was waiting to line up in front of the ball not realizing it could be snapped.
Of course, the trickery deceived everyone on the field. Defenders were rattled. The referee closest to the snap stood on the field like a statue.
After Foster wide receiver Taribbean Ramirez snapped the ball to fellow receiver Cody Jackson, he ran down the field waving his arm. He knew Jackson was going all the way to the end zone.
Man, kudos to Foster head coach Shaun McDowell or whichever coach dialed this play up. It officially went in the box score as a 70-yard touchdown.
Trick plays are all about fooling the defense and catching them off-guard. This one looked a lot like the University of Georgia's famous "Shoestring Play" against Vanderbilt. To no one's surprise, it worked to perfection as well.
This post was originally published on November 18, 2020.
Related Videos