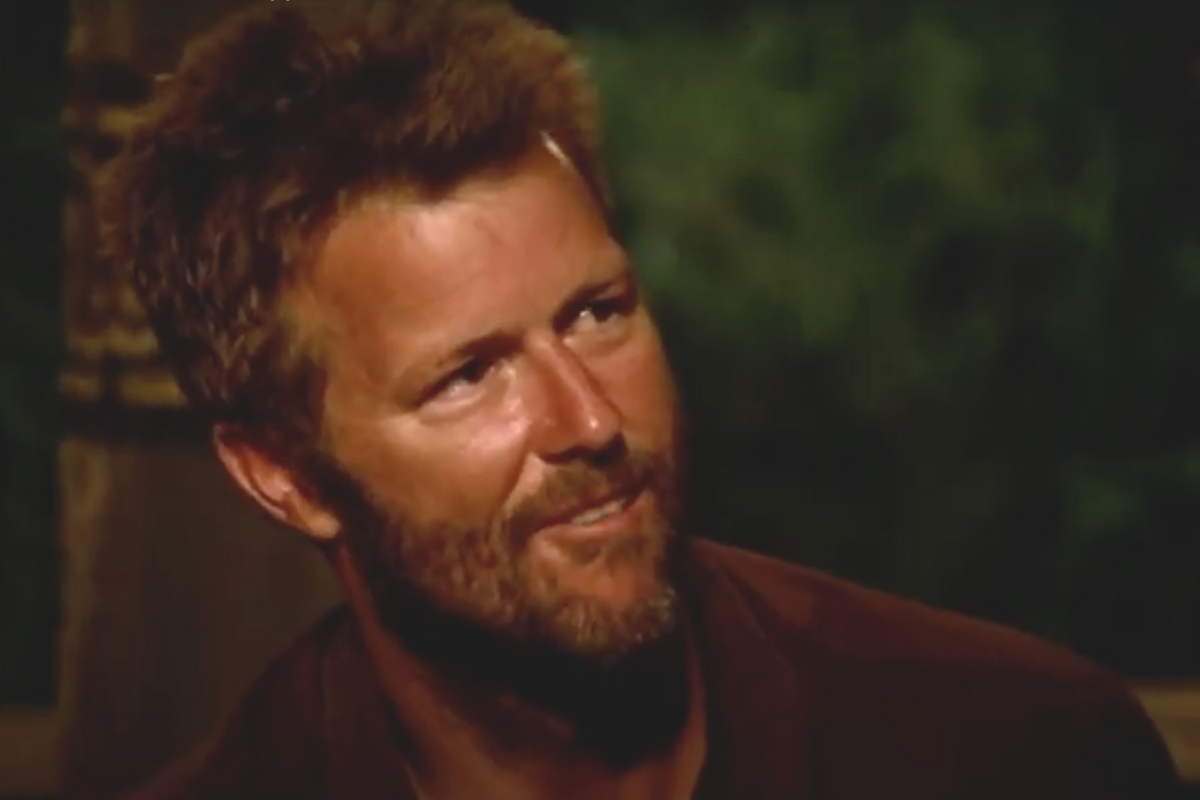 Screenshot from YouTube
Love him or hate him, former Major League Baseball player Jeff Kent is a Survivor.
No, he didn't win his season of "Survivor"; nor did he win a World Series in the MLB. But he's a survivor, nonetheless.
The former second baseman survived 17 seasons as a pro despite being undersized, underpowered, and disliked by nearly everyone who played with him.
An unfriendly reputation followed Kent around for nearly two decades in The Show. It's funny how some things follow you no matter where you go. They'll follow you to the ends of the earth, and even to the Philippines.
After retiring from baseball in 2009, Kent tried his hand at the popular CBS game "Survivor". Kent finished somewhere in the middle as a contestant. On his way out, Kent professed his inability to win was the fault of his inept colleagues. Their inability to play the game cost Jeff his win.
When playing baseball for the San Francisco Giants and the Toronto Blue Jays, Kent trashed teammates to the media. When voted off his season of Survivor, Kent fell back on old habits.
His post-vote rant goes down as one of the most unintentionally ironic concession speeches in the history of the show. Let's see what blue-collar baseball player Jeff Kent was so red about.
Jeff Kent's MLB Career
Jeff Kent joined the MLB in 1992 and retired after the 2008 season.
Kent is a five-time All-Star, four-time Silver Slugger, and one-time MVP. No-nonsense Kent won the MVP while Barry Bonds was roid-raging, making the feat even more impressive.
Bonds was Kent's contentious teammate on the San Francisco Giants throughout the early 2000s. The prickly pair won the National League in 2002 before falling to the in-state rival Anaheim Angels in the World Series. Kent moved to Houston to join the Astros the following season.
Kent played six more seasons split between the Houston Astros and the Los Angeles Dodgers. He retired in Southern California in 2009. That's when things got weird.
Jeff Kent on "Survivor"
RELATED: Cole Hamels' Wife Became Famous On "Survivor" & Posed in Playboy
Jeff Kent joined Survivor's 25th season, "Survivor: Philippines". He survived eight episodes before Jeff Probst chopped Jeff Kent from the chopping block.
The other contestants didn't know that Jeff was a professional baseball player, which was part of Kent's strategy.
So when Kent was voted off by a Tribal Council, it wasn't because he was already a millionaire who didn't need the money. They voted him off because nobody likes Jeff Kent.
In a wild season involving Lisa Whelchel from Facts of Life, hidden immunity idols, and blown immunity challenges, Jeff Kent played things close to the chest. When Abi-Maria Gomes and Malcolm Freberg revealed they had hidden community idols even closer to their chests, Kent struck out.
During his time on the island, Jeff recorded a few highlights: committing a one-sided war with Jonathan Penner, failing to vote off Pete Yurkowski, playing silly games with Carter, and outlasting Sarah Dawson but not Denise.
Kent was a member of the Kalabaw tribe but eventually, the Tandang got him. It's like they say, Tandang Forever.
On his way out and while CBS rolled the credits, Jeff Kent vented about his elimination.
First, Kent brags about making millions playing ball:
"You know what really pisses me off? Is I think I've made about $60 million playing baseball…"
Very classy. Very tasteful. Very Kent, who continued:
"And I want this fricking million dollars in this game…"
An odd admission. Maybe he mumbled a "don't" in there, but it's hard to tell. Either way, who couldn't use another million?
"And it's not even a million bucks; it's six-hundred grand by the time Obama takes it."
That's how that works.
"I'm a game seven World Series loser, you know, I played in the biggest games in the world and the worst games in the world…"
Again with the odd brags, but hey, Jeff is Jeff. You may not like his game, but you've got to respect it.
"But this just sucks."
Indeed it does suck, Jeff. Indeed it does.
Jeff Kent Now
Jeff Kent's elimination and parting words aired on November 7, 2012. President Obama was re-elected the night before. Mitt Romney chose not to challenge the results.
Kent now resides in Austin, Texas. He has not yet entered the Baseball Hall of Fame and his inclusion is often debated.
At his best, Jeff Kent was an incredibly determined slugger. Maybe even one for the history books. But at his worst, he was just another angry dude with a mustache.
Whatever he is to you, Jeff Kent's Obama dig was well-timed, if anything. Jeff said it without knowing the election results, though I doubt it would have changed anything.
Embarrassing gaffes like Kent's are why athletes should just stay out of politics… right?