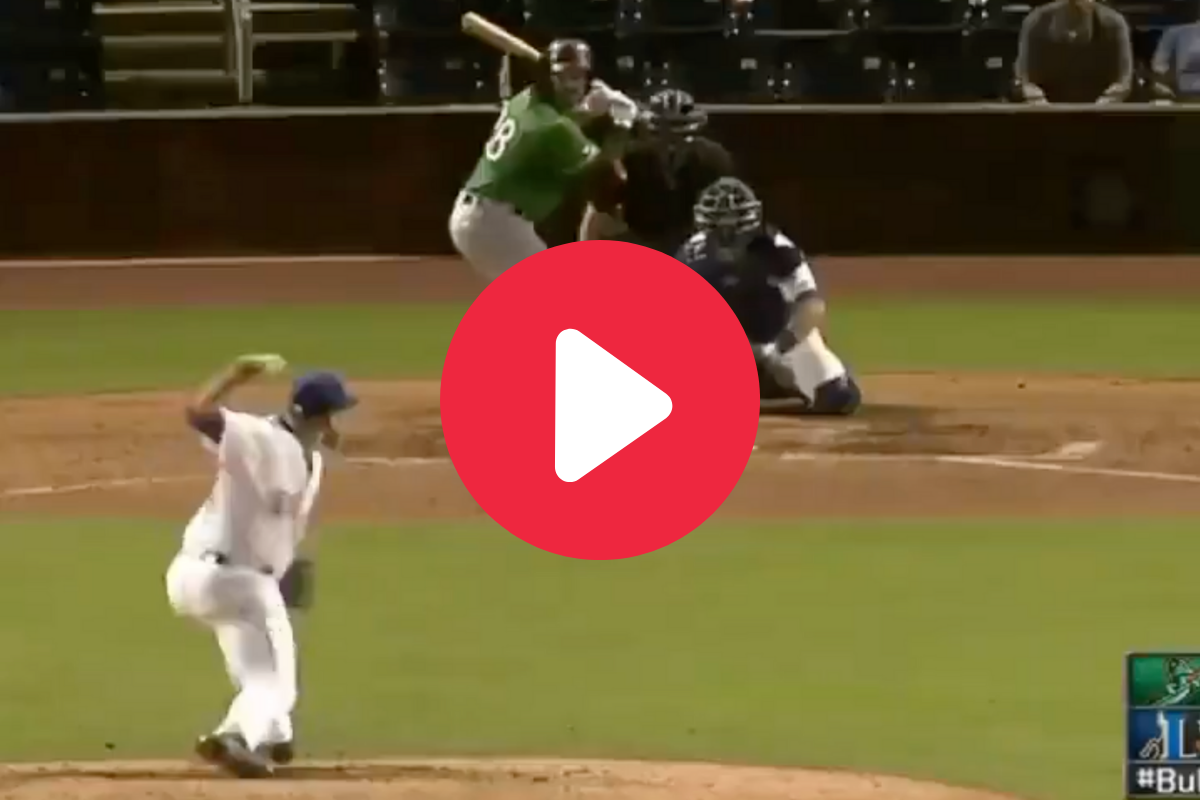 Screenshot from Twitter
Baseball can be a dangerous sport. Pitchers are throwing harder than ever (seriously, everyone throws 100 MPH these days) and batters are hitting balls hard because of that.
The results of that can be catastrophic.
Kevin Pillar and Bryce Harper are just two recent MLB examples of that. And how many times must fans collectively hold their breath when a screaming line drive hits a pitcher's head before baseball's leaders begin to do something about it?
One minor leaguer was sent to the hospital when he was hit with a line drive.
WARNING: The video below contains a graphic, unsettling injury.
Minor Leaguer Tyler Zombro Hit With Line Drive
RELATED: Drunk Fan Charges Pitcher After HBP in Minor League Game
Tyler Zombro is a relief pitcher for the Durham Bulls, the Triple-A affiliate of the Tampa Bay Rays. Tragedy struck when he took the mound against the Norfolk Tides — the Baltimore Orioles' Triple-A affiliate — in the eighth inning of Thursday night's game.
Norfolk hitter Brett Cumberland laced a ball right back at Zombro's head. The pitcher went down instantly and began convulsing. He was taken off the field on a stretcher at Durham Bulls Athletic Park. It was a tough sight for everyone in the park to witness.
The game was suspended in the eighth inning and Zombro was rushed to Duke University Hospital.
According to the Durham Bulls' Twitter account, he was in stable condition at the hospital and underwent further treatment and observation the night of the incident.
The team released an update Friday morning saying "the updates from overnight have been positive."
Zombro played college baseball at George Mason University. The Rays signed him to a minor league deal in 2017 and he's risen through the ranks. He owns a career 2.79 ERA in the minors.
Hopefully, Zombro is able to leave the hospital without any serious injury. It might be time MLB and minor league baseball have that discussion about pitchers using protective headgear.