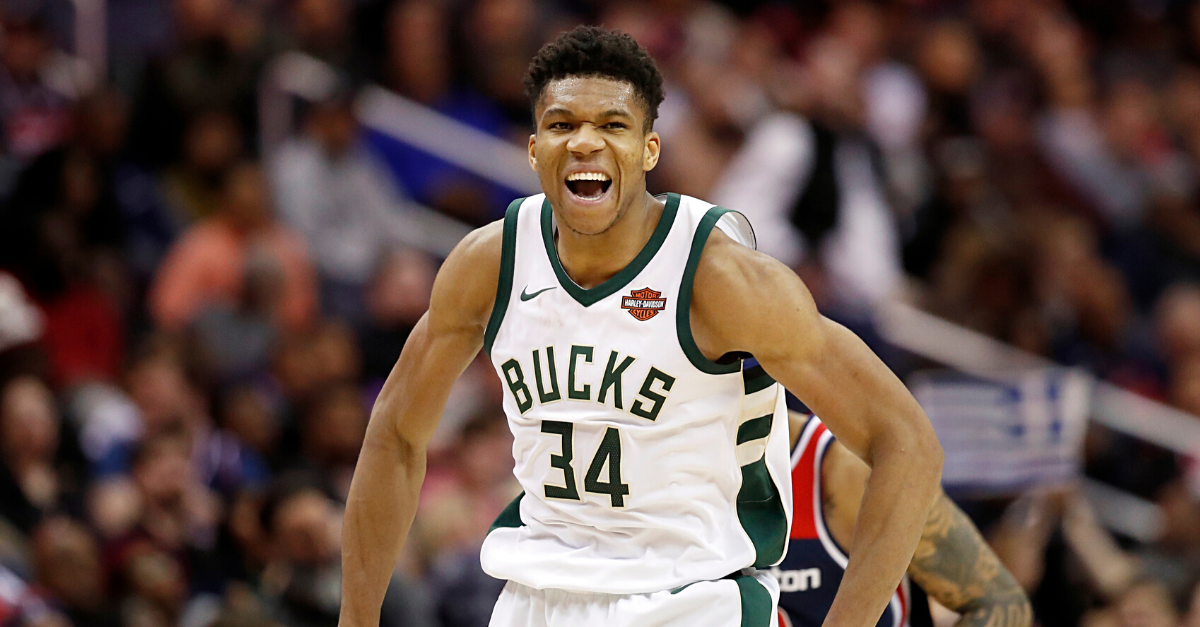 AP Photo/Alex Brandon
Number 34 in your program; number 1 in your heart.
Milwaukee Bucks star Giannis Antetokounmpo holds that spot for many NBA fans, but who's carved out the special place in his? That title goes to Mariah Danae Riddlesprigger.
Giannis Antetokounmpo's Girlfriend Mariah Riddlesprigger
Athletics run in the Riddlesprigger family. Her father, Pat Riddlesprigger, played basketball for Fresno State University in the late 80s and early 90s. Mariah excelled as a volleyball player. She was the team captain and MVP of her high school team as a senior and went on to play for Rice University.
According to her LinkedIn page, she graduated with a degree in sports management and sociology in 2014. She worked as a basketball operations intern for the Philadelphia 76ers from May 2015 to June 2016.
It's unclear exactly how the two crossed paths. Nonetheless, sparks flew and the couple has been together for roughly three years. The professional basketball player made a point to take her to his home country of Greece and introduce her to the culture.
Liam Charles Antetokounmpo
Mariah announced her pregnancy on social media in October 2019. Giannis jokingly commented, "Who's the father?" I want my NBA MVP to be as witty as they are productive on the court. He continues to check the boxes.
The couple welcomed a baby boy named Liam Charles Antetokounmpo on February 10, 2020. The Milwaukee Bucks superstar made the announcement via tweet.
Antetokounmpo vowed his new line of Nike Zoom Freaks will come in baby sizes. The NBA star was able to enjoy quality time with his son during the coronavirus (COVID-19) hiatus.
The Antetokounmpo Brothers in the NBA
In the meantime, The Greek Freak's personal life is on hold as the Bucks pursue a championship in Orlando. The four-time All-Star positioned his team as the favorites in the 2020 Eastern Conference playoffs. If LeBron James and the Los Angeles Lakers emerge from the West, not only will the top-MVP candidates square off, the NBA Finals will turn into an Antetokounmpo showdown. Giannis' older brother, Thanasis Antetokounmpo, is his teammate on the Bucks. Their younger brother, Kostas, is in his first season with the Lakers.