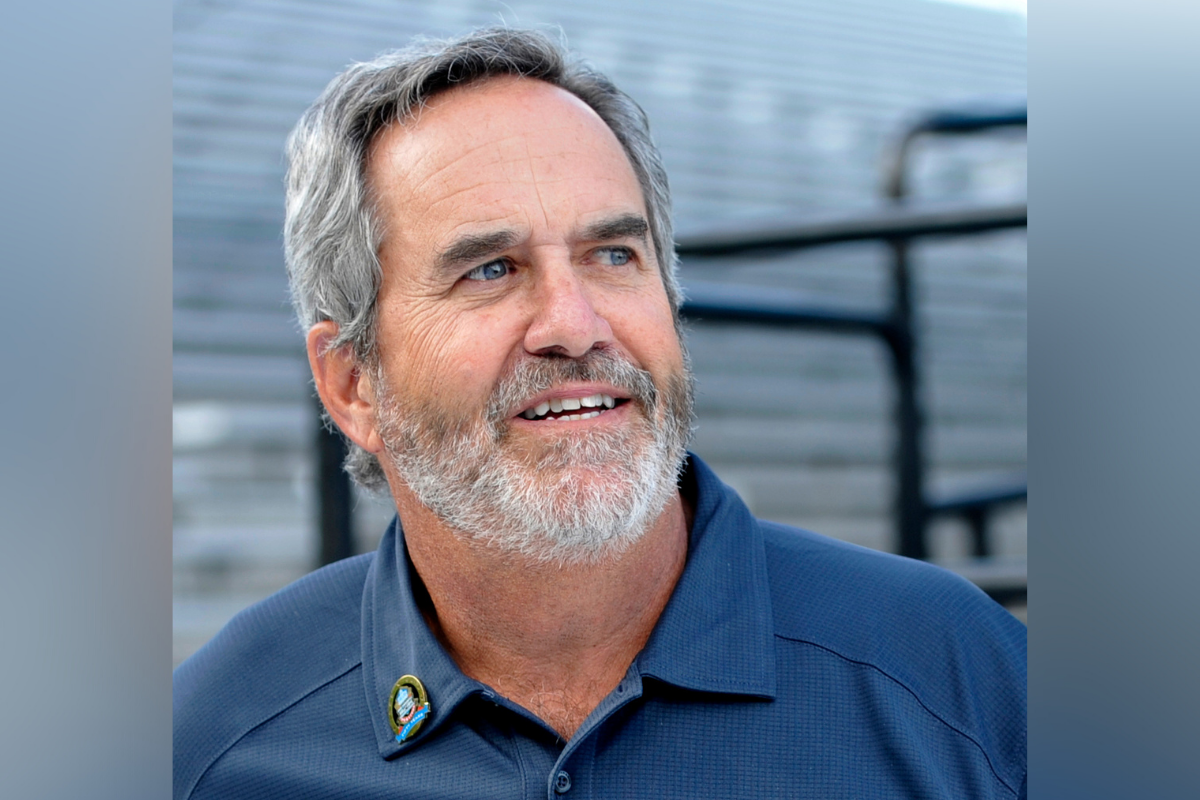 AP Photo/David Richard
San Diego Chargers legend Dan Fouts was airing the football out before it was cool.
Fouts excelled under the Air Coryell offense of head coach Don Coryell years before passing the ball every chance you got became the de facto NFL offense. It got him into the Pro Football Hall of Fame, though it never got him to a Super Bowl.
In one way or another, Fouts has been around the NFL for decades, but what about his personal life?
The quarterback is not exactly vocal about it. He's a man approaching 70, so his lack of interest in social media is not surprising. That being said, we know a thing or two about life on and off the field for this former football player.
Dan Fouts' Early Life & Career
RELATED: John Elway Married a Former NFL Cheerleader
A Bay Area boy through and through, Daniel Francis Fouts was born in San Francisco, California to 49ers play-by-play announcer Bob Fouts.
Dan Fouts played high school ball at Marin Catholic High School initially before transferring to St. Ignatius College Preparatory. But for his college football career, he actually did leave his birthplace. He did stay on the West Coast, heading north to the University of Oregon.
Dan Fouts was free to air the ball out during his time as the quarterback at the helm of Oregon Ducks football. After three seasons, he was the school's leader in career passing yards, one of 19 school records he set. On the other hand, he threw more interceptions than touchdowns, which is traditionally not ideal.
Perhaps all those interceptions are why NFL teams didn't take him until the third round of the 1973 NFL Draft. Once again, Fouts was off to California, having been selected by the San Diego Chargers, which is the team that he would spend his entire professional career with.
It took a few seasons for Fouts and the Chargers to get going, but then the 1979 season happened. For three seasons in a row, Fouts set the NFL record for most passing yards in a season. The National Football League had never seen anything quite like Dan Fouts helming the Air Coryell offense, as he cruised past 4,000 passing yards all three times, and in 1979 he made his first of six Pro Bowls and his first All-Pro team.
For a few years, Fouts was the class of the AFC.
If not for a strike shortening the 1982 season, he easily could have done it again but instead had to settle for a mere 2,883 yards and 17 touchdowns in nine games — both of which led the NFL. Fouts was named Offensive Player of the Year that season, and a couple of publications even named him MVP.
However, the official record will state that kicker Mark Moseley was the MVP of the 1982 NFL season. Yes, a kicker. It's an affront to American football, but it happened, and we can't do anything about it.
Fouts played with the franchise now known as the Los Angeles Chargers all the way until 1987 when he retired from the spot. His time at the helm of a football team was over, and this began a second successful career for the Hall of Famer.
He started an announcing career when he retired in 1988, joining CBS. Eventually, he would start adding his insight as a color analyst to Monday Night Football games on ABC.
Fouts was part of the infamous Monday Night Football crew featuring Dennis Miller. There was actually a period of time with ABC when Fouts was doing play-by-play as well, rare for a former player.
After being let go by ESPN, Fouts rejoined CBS, where he and Ian Eagle would become favorite announcers for many. Personally, we loved the combo of "The Bird and the Beard."
Alas, those days are behind us, as CBS let Fouts go after the 2020 season, leaving us without one of our favorite sports anchors at the moment. At least we can watch Fouts' appearance as himself in the Adam Sandler comedy The Waterboy to soothe our pain.
And we know he's doing okay for himself ?? his net worth is reportedly over $10 million.
Dan Fouts' Family & Kids
As we mentioned, Fouts is not exactly forthcoming with information about his personal life. In fact, they aren't even named dropped on his personal website.
Fouts married Julianne Mehl, who he met while a student at the University of Oregon in 1977. Eventually, they got divorced. Fouts would then remarry, this time getting hitched to Jeri Martin, now known as Jeri Fouts.
Unlike her husband, Jeri is active on social media, which gives us a little insight into his family.
Fouts also had two children with his first wife. Sadly, his son Dominic, who was born in 1978, passed away in 2012 from cancer. He also has a daughter Suzanne, who goes by her middle name Shannon.
Like her step-mother, Shannon is on social media, though she mostly retweets stuff about college volleyball. That makes sense, given that Shannon was a collegiate athlete in, naturally, volleyball.
Dan Fouts dropped passes into his receivers' hands with gusto and dropped bon mots as an announcer on TV and Westwood One Radio. Hopefully, we haven't seen the last of Fouts on our televisions, but if the 70-year-old wants to retire fully to spend more time with his family, that would totally make sense.
If that happens, we'll have to pay attention to Jeri's social media to see what he's getting up to.