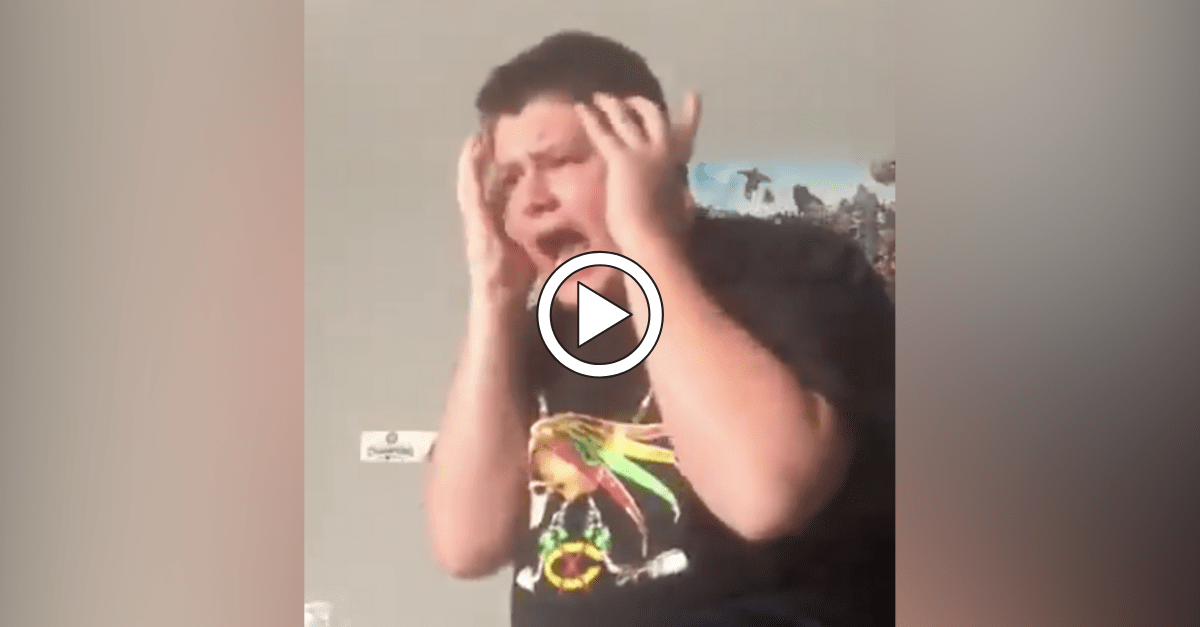 Screenshot from Twitter
Watching a Chicago Bears kicker trot onto the field in a pressure situation is very uncomfortable these days. Even if you aren?t a fan of the team, and even want them to lose, it?s hard not to cringe at the moment. Sunday afternoon was no different and it provided yet another painful result.
After quarterback Philip Rivers led the Los Angeles Chargers down the field with a go-ahead touchdown drive midway through the fourth quarter, it was up to the Bears to somehow respond and win the game at Soldier Field.
Despite struggling most of the NFL game, Chicago quarterback Mitchell Trubisky, who lost a fumble and threw an interception earlier in the contest, did his part. All that was left was for Bears kicker Eddy Pineiro to make a 41-yard field goal on the final play.
However, for as simple as it sounds, Pineiro missed the kick wide left, and the Chargers left the Windy City with a 17-16 victory and the team?s first win this month.
Of course, the Internet had a field day with it, too.
Eddy Pineiro Missed Field Goal
Despite the clearly-missed field-goal attempt, the distance of it didn?t come without controversy.
Rather than get closer to the end zone following a Trubisky scramble, Bears head coach Matt Nagy ordered his quarterback to take a knee before using his final timeout. It was all by design, something Nagy would do again, but the result left a lot of fans confused by the decision.
"I?ll just be brutally clear: zero thought of throwing the football, zero thought of running the football," Nagy said. "You understand me? That?s exactly what it was. It?s as simple as that.?
It also led to some jokes and NSFW tirades following the game.
Last year, it was Cody Parkey who missed a game-winning field goal in the NFC Playoffs against the Philadelphia Eagles and sent Bears fans into a death threat-filled frenzy. This year, the jokes and jeers are on Pineiro, the former kicker from the Florida Gators who spent his rookie season on injured reserve with the Oakland Raiders.
The missed field goal spoiled a great game by Bears running back David Montgomery, while helping Chargers players such as Rivers, Melvin Gordon, Austin Ekeler and Keenan Allen end their three-game losing streak.
The Bears took the lead with a Pineiro field goal to end the first half and extended the lead in the third quarter. However, a Chase McLaughlin field goal and 11-yard touchdown pass from Rivers to Ekeler helped the Chargers take the lead.
At the end of the second half, it was all up to Pineiro, and the kick sailing wide left made the Internet lose its damn mind once again.
Between the end of last season and now this, you have to wonder how many Bears fans still fly flags outside their house.