Photo by John Salangsang/Invision/AP
Joe Montana is, by all accounts, one of the greatest NFL quarterbacks to ever play. That's why it's a cardinal sin to mess with his statue like these couple of knuckleheads.
The man they called "Joe Cool" and "The Comeback Kid" hails from New Eagle, Pennsylvania, and played his college football at Notre Dame. He even played alongside Daniel "Rudy" Ruettiger (who he set the record straight about once). The rest of his career is practically history at this point: four Super Bowl championships, three Super Bowl MVPs, two NFL MVPs and more than 40,000 passing yards with the San Francisco 49ers and Kansas City Chiefs.
The 64-year-old Montana's accomplishments on the gridiron are as well-known as any other passer, but how many NFL fans knew that he has been married three times and had four children? How about the crazy story of how he and his wife stopped a kidnapper?
Who Is Joe Montana's Wife Jennifer Montana?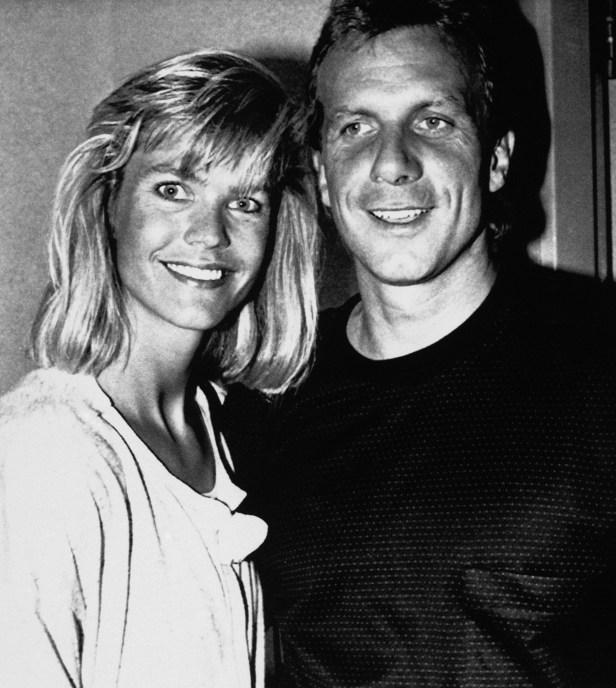 RELATED: Matt Ryan Met His Wife in the Weight Room
Joe and Jennifer tied the knot back in 1985 and have been together ever since.
Jennifer, 61, is a former actress and model who has posed for Sports Illustrated Swimsuit in the past and starred in the children's TV show "Adventures with Kanga Roddy" back in the 1990s, per The Sun.
She and her playoff legend husband met in the 1980s while on set for a Schick razor commercial they were shooting together, according to Heavy.com. Throughout the years she's been involved with the Four Rings Montana Family Foundation, has done jewelry design and owns her own company: Jennifer Montana Design.
The Montanas are very public people. In 2018, they took the field at Santa Clara's Levi's Stadium before an NFL football game between the 49ers and Detroit Lions. Montana spent 13 years of his 15-year career in San Francisco. Even as the two get older, they still look as good as ever.
The Montanas Stopped a Kidnapping of Their Grandchild
The former San Francisco 49ers star and his wife stopped an alleged kidnapping of their 9-month-old grandchild in their Malibu, Calif., home on Sunday, September, 27.
According to CBS, who cited the Los Angeles County Sheriff's Department, a "tussle" led to Jennifer Montana wrestling the baby away from home intruder Sodsai Dalzell's arms.
According to police, Montana told them his 9-month-old grandchild was sleeping in the playpen on Saturday when an unknown woman allegedly entered the residence and removed the child from the playpen and held the baby in her arms. Police said Montana and his wife confronted the woman, attempted to de-escalate the situation and asked for her to give back their grandchild.

A "tussle" then ensued and Jennifer Montana was able to safely pry the child out of the suspect's arms, police said. The suspect then allegedly fled, and Montana flagged down police. After searching the area, deputies found the suspect and took her into custody. — CBS News.
While no one was injured, the woman will face kidnapping and burglary charges after law enforcement officials were able to track her down in the California city, according to The Associated Press.
"Thank you to everyone who has reached out. Scary situation, but thankful that everybody is doing well. We appreciate respect for our privacy at this time," Montana wrote on social media.
Somehow, this isn't the craziest story of a year plagued by the coronavirus pandemic and COVID-19 outbreak.
Who Are Joe Montana's Children?
Hall-of-Fame quarterback Joe Montana has four children, all with Jennifer.
The first, Alexandra, was born in 1985. Elizabeth was born in 1986. Then two boys, Nate and Nick, followed in 1989 and 1992.
Both Nate and Nick played college football like their father. Nate played at Montana, Notre Dame and West Virgin ia Wesleyan, while Nick took his talents to Washington, Mt. San Antonio College and Tulane.
Joe Montana's Past Wives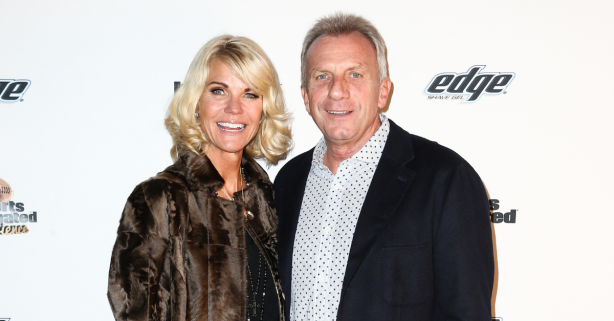 Montana has been married twice before meeting Jennifer.
In 1974, he tied the knot with high school sweetheart Kim Moses while still playing at Notre Dame. They divorced a few years later. She was in headlines in 2008 when Montana sued her after she allegedly sold memorabilia from his Notre Dame days.
Montana married Cass Castillo in 1981 but parted ways with her in 1984. Castillo, a flight attendant, reportedly found out her husband was divorcing her after he left a letter at the 49ers' front office, according to The Times of Northwest Indiana.