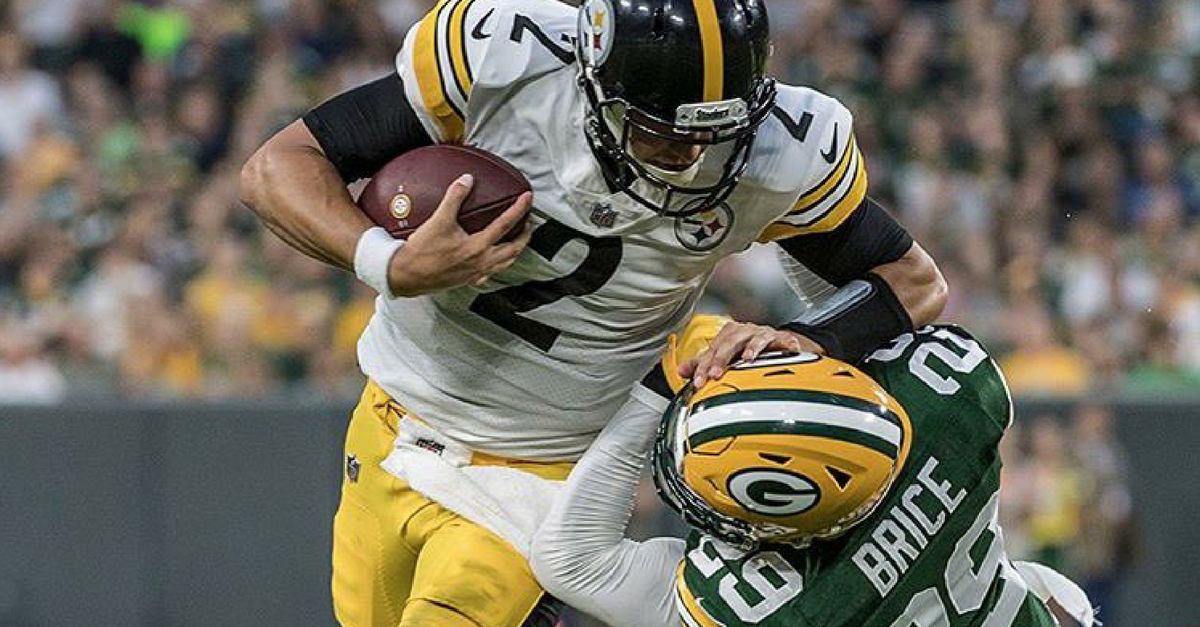 Twitter: @Steel_Curtain4
Twitter: @Steel_Curtain4
Preseason football is an all-around teaser for the real thing. We get roped into ballistic fans in the crowd and free beer tactics like the "Victory Fridge" to keep us occupied, while reserve players battle for spots on the final 53-man rosters of NFL teams.
When the Pittsburgh Steelers took the field against the Green Bay Packers in preseason action, it wasn't dueling Hall of Fame quarterbacks Ben Roethlisberger and Aaron Rodgers who stole the show, but a rookie quarterback who had something to prove.
The Steelers drafted Mason Rudolph in the third round of the 2018 NFL Draft out of Oklahoma State.
As the Cowboys' starting quarterback, he amassed more than 13,000 passing yards to go along with 90 touchdowns against 26 interceptions.
The rookie started on Thursday night for the Steelers, as Big Ben and Landry Jones both sat for the game — his first pass was a pick-six to Packers cornerback Tramon Williams.
The game only got uglier.
It was never close again, as Green Bay ran up a 51-34 preseason rout of Pittsburgh at Lambeau Field.
Rudolph finished the game completing only 5-of-12 passes for 47 yards, including one touchdown and his one interception, but it was his one carry for three yards that stole the show.
On a broken play, the rookie rolled to his right, when third-year safety Kentrell Brice came at him.
What happened next, could haunt Kentrell Brice forever.
Did Brice get credit for the tackle? Yes. Does that mean we missed him get planted by a rookie quarterback? Nope.
In classic fashion, the internet didn't miss it either.
There's little chance Mason Rudolph gets cut after the Steelers drafted him in the third round, but there are four quarterbacks on Pittsburgh's roster, and the rookie, stiff arm aside, is the most unpolished of them all.
It remains to be seen how Rudolph will fare in the NFL, but he's earned bragging rights and one great highlight to start him off on the right foot.