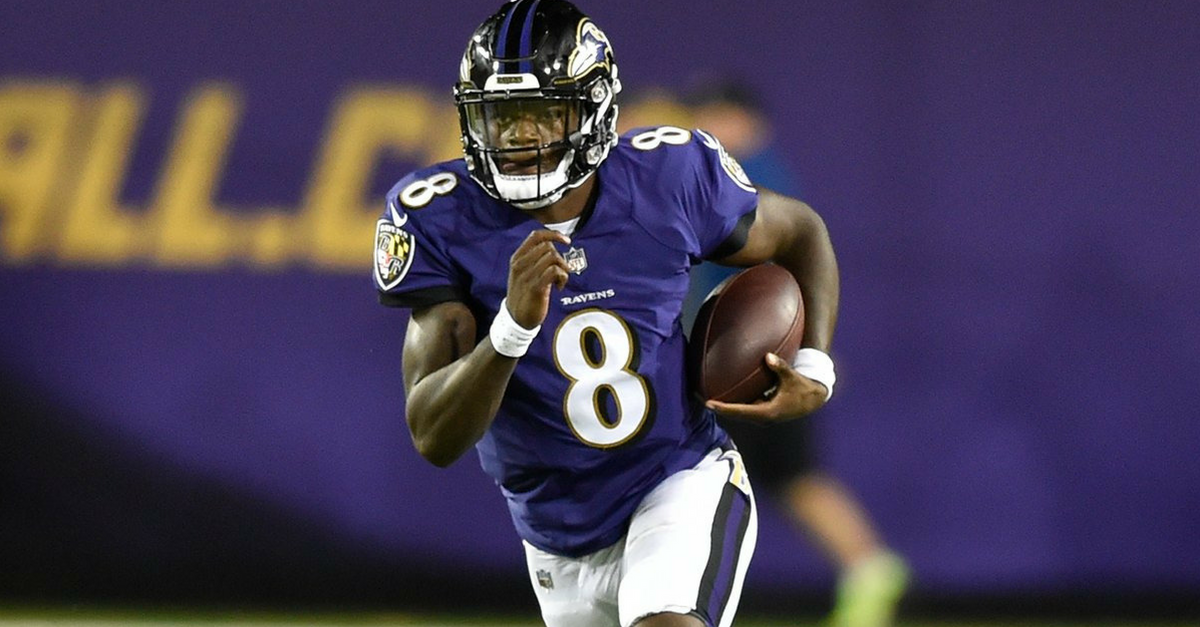 Twitter: @nflnetwork
Twitter: @nflnetwork
Spend a few minutes and check out what people are saying about Thursday's first full slate of preseason NFL football. Somewhere, Vince Lombardi is rolling over in his grave.
From Baker Mayfield's inflated numbers to Taysom Hill being the second coming of Tom Brady, people are falling in love with players showing out against third and fourth-team defenses. Yes, football is back. No, these games mean absolutely nothing.
It's time for your weekend wake up call: The 2008 Detroit Lions and the 2016 Cleveland Browns went 4-0 in the preseason — both teams went 0-16 during the regular season.
In the immortal words of Aaron Rodgers: R-E-L-A-X.
Preseason football, in particular the first two weeks, weed out the bottom feeders of an NFL roster. Elite, established players get one or two series maximum, then it's time for the second, third and fourth team guys to come in and earn jobs.
Sure, they're competing for a starting job, and these games mean everything to those guys.
This does not mean that every big performance or really cool play signals the birth of the newest NFL superstar.
These eight preseason overreactions are enough to make you crazy, but even better to make you laugh.
8. Mason Rudolph, the Pittsburgh Steelers third-string rookie, is already being hailed as the franchise's savior.
7. When Baltimore Ravens rookie Lamar Jackson scrambled for a late-first quarter touchdown against the Los Angeles Rams, you would've thought an MVP was suddenly born.
6. Remember Nathan Peterman? The guy who threw five INTs in the first half of his first NFL start for the Buffalo Bills last year? This is him now:
5. Apparently, Washington Redskins backup Colt McCoy is a future Hall of Famer.
4. Known absurdist Skip Bayless made sure to condemn New York Giants running back Saquon Barkley after one play.
3. Taysom Hill led the New Orleans Saints in passing and rushing against the Jacksonville Jaguars. Now, people are considering him a "dynasty" quarterback?
2. Dallas Cowboys starter Dak Prescott went 3-for-3 with a touchdown pass. Now, he's an MVP candidate.
1. Baker Mayfield had 212 yards passing (54 on one play to Antonio Callaway), and led the Cleveland Browns to a win over the New York Giants. This take might be the most ridiculous take of them all.
Is your head spinning as much as mine?
It's the first week of the preseason, everyone. A large portion of players on the field last night are going to be cut by the time week three of the preseason rolls around.
Yeah, football is back, but we're watching glorified exhibitions.
It's time to settle down.