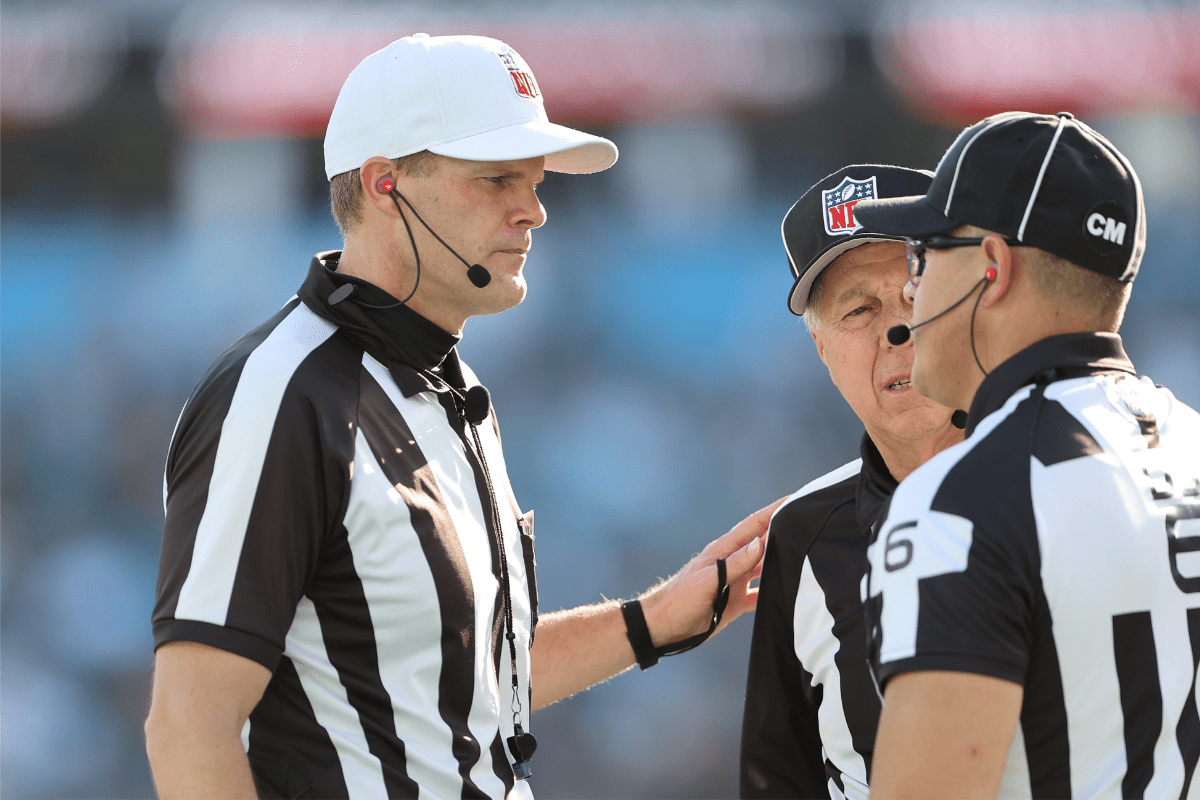 Photo by Icon Sportswire
An NFL referee is either your team's best friend or its worst enemy. There is no middle ground. You either love them dearly or hate them unmercifully. The feelings toward NFL officiating will never change, either.
In many ways, it takes a lot to be a referee, and it's not even a full-time job. They don't receive days off or get any company health insurance. The NFL also requires them to be physically fit, know the rules and travel to games. Even then, knowing the NFL rulebook inside and out isn't the same as making the correct call in a split second.
Don't worry, though. They get paid like crazy during regular season games and playoff games, even if they blow calls like in the 2019 NFC Championship Game between the New Orleans Saints and Los Angeles Rams or look the other way when Tom Brady is playing.
How Much Do NFL Refs Make?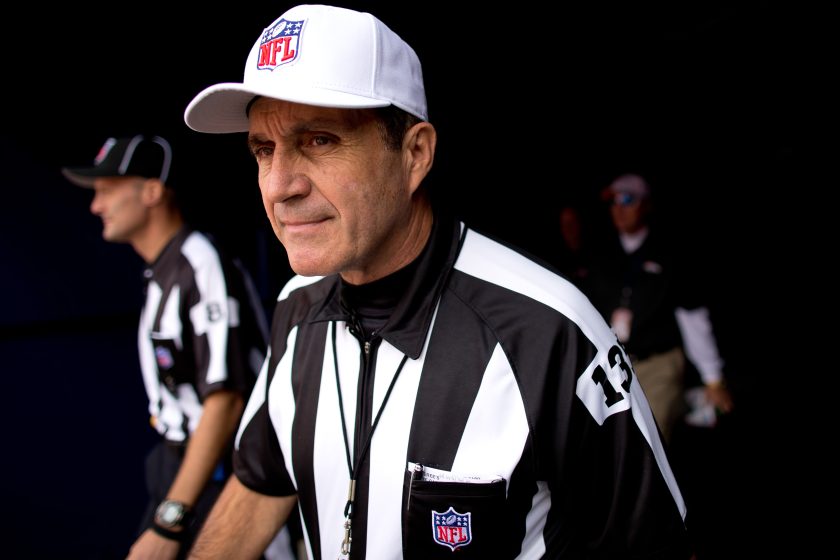 RELATED: How Much Money Do NFL Waterboys Actually Make?
We've all wondered it at one point: How much do NFL referees make?
The answer: It's a big pay day.
According to various sites, including FanDuel, the average NFL referee salary was set at $205,000 per year starting in 2019. TWO-HUNDRED-AND-FIVE-THOUSAND-DOLLARS! That average salary is more than some doctors. It's also a lot more than a few years ago, when a heated lockout in 2012 resulted in inexperienced replacement referees and a Referees Association that secured more money for its members.
For whatever reason, some people, including ProFootballTalk's Mike Florio, feel like the National Football League needs to pony up even more money to pay referees so the men in the white hats don't leave the profession during the offseason.
But, honestly, why would anyone really want to leave that part-time job and retire?
How Much Do NFL Refs Make Per Game?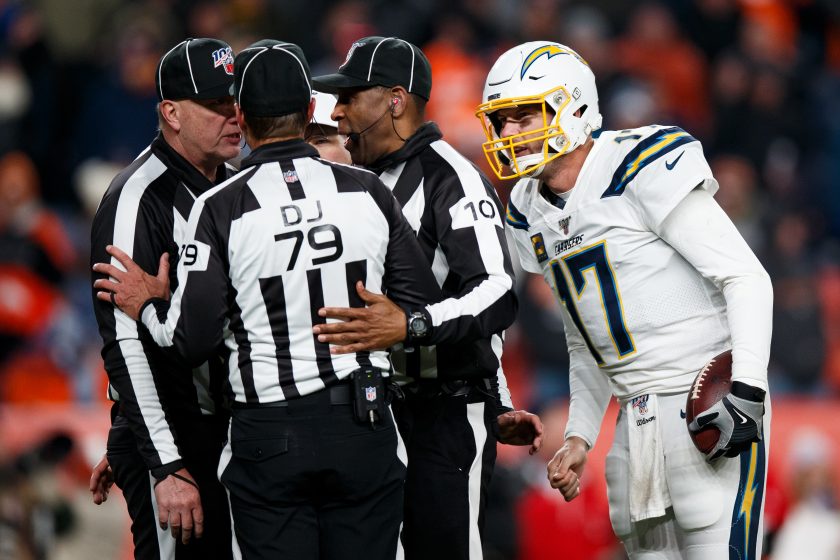 With 17 weeks in the NFL regular season, a referee would make an estimated $12,058.82 per NFL game. That's just the base salary and doesn't even include preseason games or the hefty bonus checks game officials receive for working during postseason football games, too. They even work training camp (hey, they need to sharpen their skills too). However, we don't know exactly how much crew chiefs make.
Referees get hefty pension plans as well. It isn't quite the $660,000 minimum salary NFL players receive from their NFL teams, but still. And another note: Officials in other sports leagues work way more games than NFL referees do.
That annual salary NFL referees make, my friends, is so much money.
How Much Does an NFL Referee Make Working Super Bowl LVI?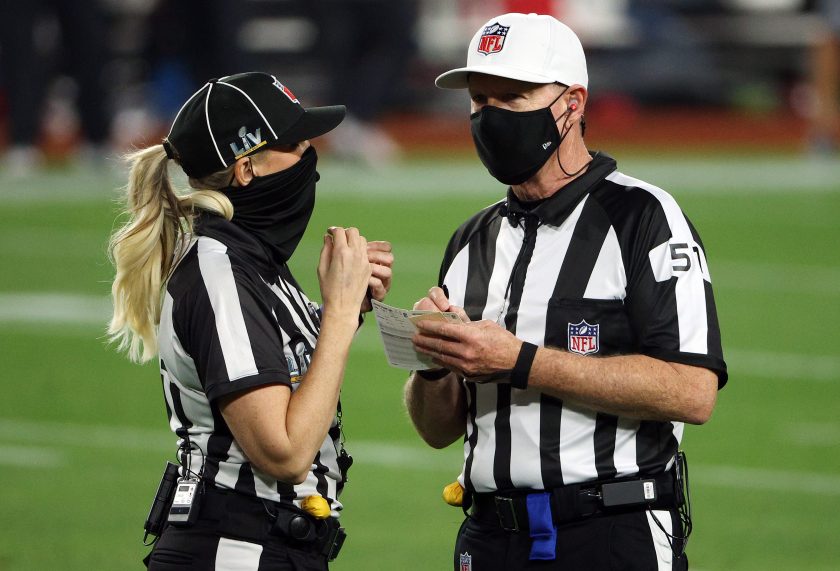 If a referee is worthy enough to get chosen to work the prestigious Super Bowl, they can make bank.
In 2018, Money.com estimated that officials could make as much as $40,000 to work "The Big Game." Other estimates say that number is somewhere between $30,000 and $50,000. And that's just for one night of work, albeit an insanely stressful night of work. Not too shabby for (sort of) watching Joe Burrow and the Cincinnati Bengals take on the Los Angeles Rams.
TIME reported in 2001 that field zebras can rake in as much as $11,900 for working postseason games like the Super Bowl, but that was 20 years ago. Times have changed, and pay has increased.
So, how does one start making big money to call games? Slow your roll.
How to Become an NFL Referee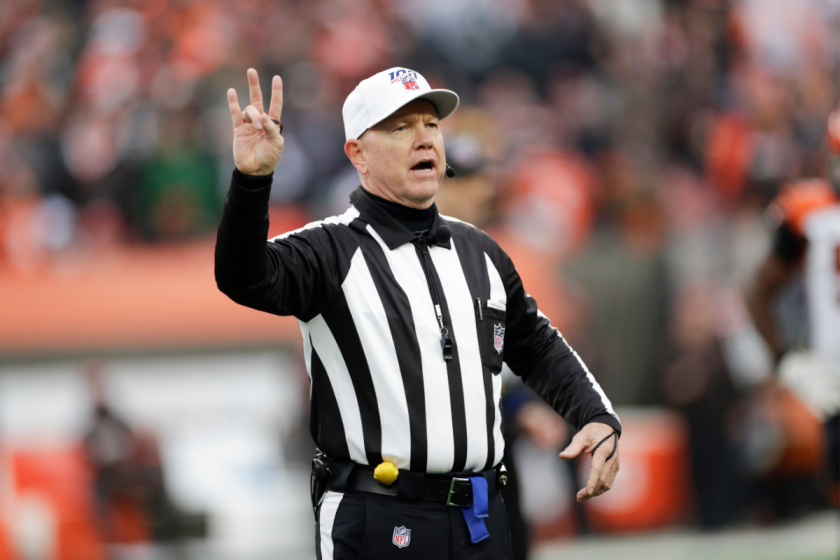 NFL referees retire often, which means the league is always looking to fill their highly-coveted positions.
There is no set list of steps (or set education like a bachelor's degree) to become an NFL referee, but if there were it would begin with gaining experience. The best way to do that is to work your way up. From youth football to high school and college, many referees have 10 or more years of experience before even getting noticed by the NFL.
According to the NFL's website, there are two ways the league scouts future referees: "bird-dogging" and word-of-mouth scouting.
A "bird-dog" scout from the NFL Officiated Department will often attend high school or college football games to evaluate referees. If one stands out, they add that official to a database. Word-of-mouth scouting is exactly what it sounds like: The NFL talks with with local, state and college associations to identify which referees have stood out.
In addition, the NFL has what's called the NFL Officiating Development Program. It provides opportunities to college-level football officials not yet working in the NFL. That process isn't easy, though. Officials must get "medical clearance, pass a background check, take a psychological assessment and complete an in-person interview with a panel of NFL Officiating Department staff."
Highest-Paid NFL Referees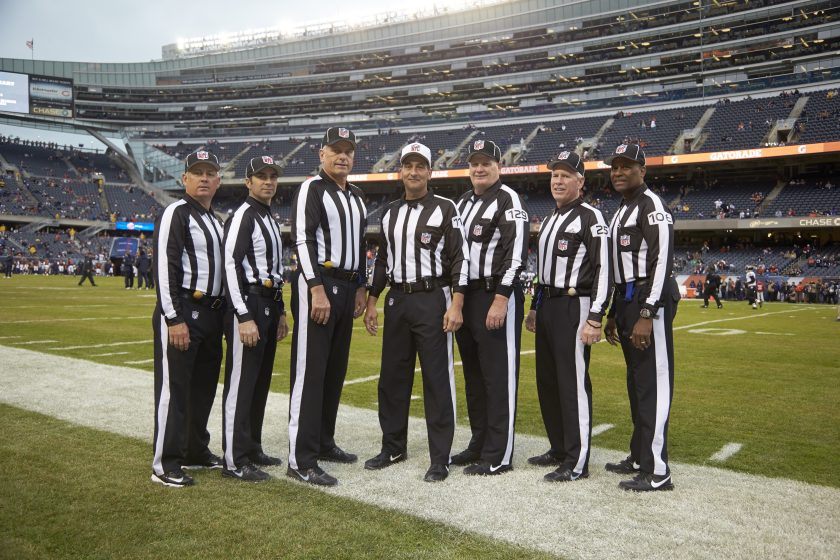 Don't expect to find the exact salaries for the highest-paid NFL referees on the internet.
However, according to one report, the highest-paid officials are likely the refs with significant experience. They include names like Carl Cheffers, Fred Bryan and Dino Paganelli, all of which worked Super Bowl LV. Sarah Thomas, the Mississippi-born woman whose been with the league since 2015, also made history at Super Bowl LV.
NFL Referee List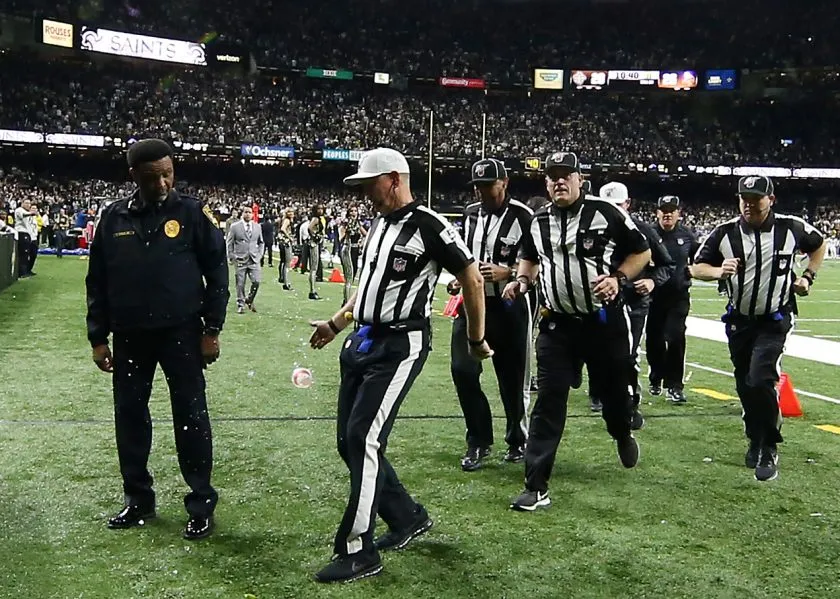 In 2018, after Ed Hochuli retired, the list of NFL referees included: Brad Allen, Walt Anderson, Clete Blakeman, Jerome Boger, Carl Cheffers, Walt Coleman, Tony Corrente, Shawn Hochuli, John Hussey, Alex Kemp, Clay Martin, Pete Morelli, John Parry, Shawn Smith, Ron Torbert, Bill Vinovich and Craig Wrolstad.
The NFL had some fresh faces last season, however. As the PFT story and NBC's Peter King stated, seven of the league's 17 referees retired in a 13-month span, including John Parry, who was the referee for Super Bowl LIII between the New England Patriots and Los Angeles Rams in February 2019.
In 2019, the list of NFL referees included: Brad Allen, Walt Anderson, Clete Blakeman, Jerome Boger, Carl Cheffers, Tony Corrente, Adrian Hill, Shawn Hochuli, John Hussey, Alex Kemp, Clay Martin, Scott Novak, Brad Rogers, Shawn Smith, Ronald Torbert, Bill Vinovich and Craig Wrolstad.
In 2020, Land Clark replaced Walt Anderson.
Although no NFL referees opted out of the 2020 season, a few NFL officials did, including Jeff Bergman (line judge), Steve Freeman (back judge), Greg Gautreaux (field judge), Joe Larrew (field judge) and Tony Steratore (back judge), due to the coronavirus pandemic and COVID-19 outbreak.
Per Pro Football Talk, the NFL hired one new referee and kept most of their officials for the 2021 season. The NFL also added a female referee named Maia Chaka as a line judge in 2021.
No matter the trend of NFL referees making a jump to TV, that's still a ton of money for basically doing about three weeks worth of actual work a few months out of the year. It also paves the way for umpires, head linesmen/down judges, line judges, field judges, side judges and back judges to move up in the ranks.
So whether you only graduated from high school or earned your masters degree, you can live the American dream from New York to Los Angeles with an NFL referee salary and never have to worry after the big game is over. The same can be said for refereeing in leagues like the NBA, MLB and NHL as well.
That is, unless you blow another call against star football players.
According to ESPN, the NFL kept their referees as part-time employees for the 2020 NFL season and beyond. It had originally decided to make 10 referees full-time employees in May 2020 but recently backtracked on that to save money.
The NFL used to have a full-time program in 2017 and 2018, according to ESPN, but stopped it amid new collective bargaining agreement (CBA) talks between the NFL and NFL Referees Association. The decision could ultimately hurt the product on the field, because many believe full-time referees will mean better officiating.
Whether it's because NFL players are complaining during the playoffs or last season's Super Bowl LV in Tampa on CBS, NFL referees are always trending online. Now you know the salary of an NFL referee the next time they botch a call.
This post was originally published on April 4, 2019 before updating.
Related Videos