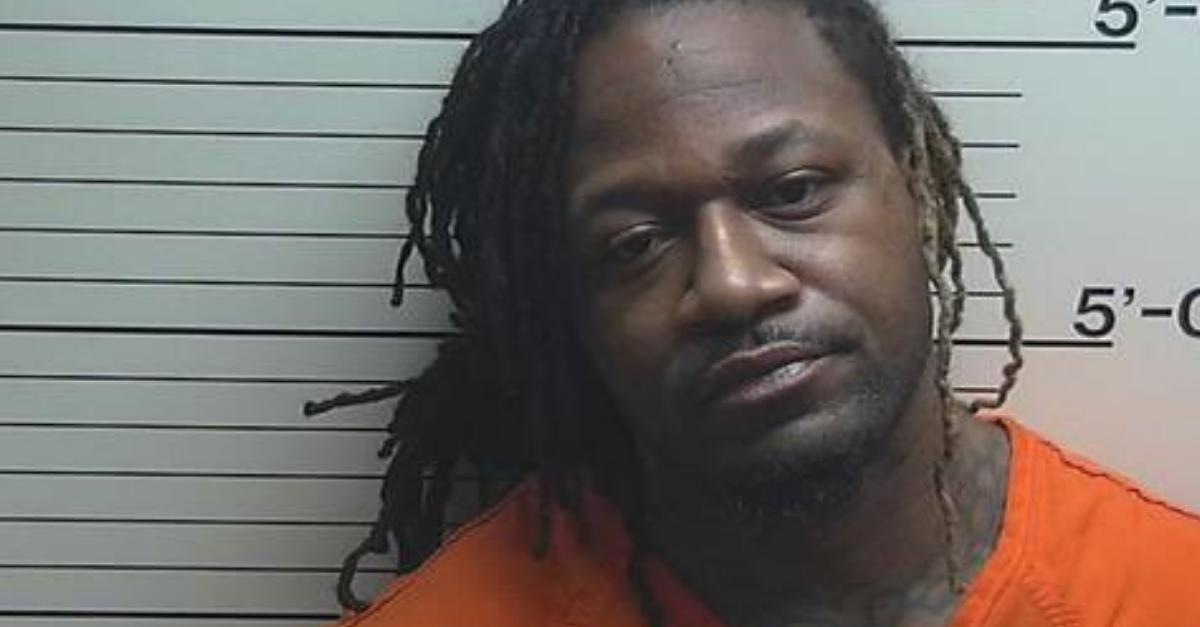 Dearborn County Jail/Dearborn County Sheriff's Department
The last time former Cincinnati Bengals cornerback Adam ?Pacman? Jones was in the news, he was fighting an Atlanta airport worker last summer. Then he returned to the headlines after, guess what, another arrest.
The 35-year-old free agent is certainly no stranger to trouble. This is just the latest in the saga of run-ins with various law enforcement officials.
Pacman Jones was arrested in late February for charges including disorderly conduct and public intoxication at the Rising Star Casino in Rising Sun, Indiana, according to multiple reports. He was booked into the Dearborn County Law Enforcement Center at 3:10 a.m.
RELATED: Patrick Mahomes? New Home Address Leaked by Kansas City TV Station
So that?s it? He just caused a scene at another casino and was arrested? Not exactly.
According to multiple reports, including TMZ Sports and Cincinnati Local12 news reporter Brad Underwood, the Indiana Gaming Commission confirmed agents were called to the Rising Star Casino to investigate Jones for possibly cheating at a table game.
Jones, an Atlanta native who played his college football at West Virginia, then became verbally abusive with the agents and was placed under arrest for disorderly conduct, public intoxication, resisting arrest, and intimidation.
The Indiana casino arrest shouldn?t really come as a surprise. After all, he had a similar issue when he was escorted out of the Hollywood Casino in 2015. He?s also been arrested on multiple occasions during his 14-year NFL career with the Tennessee Titans, Dallas Cowboys, Bengals, and Denver Broncos.
However, the fact the free agent defensive back is being investigated into cheating at a table game is some serious business.
What will happen next to the former Pro Bowl corner and No. 6 overall pick in the 2005 NFL Draft? Your guess is as good as mine at this point.
UPDATE (MAY 6):
Possible cheating? Resisting law enforcement agents? That all appeared to actually happen for former NFL star Adam ?Pacman? Jones at the Rising Star Casino in Indiana earlier this year.
TMZ Sports obtained the security footage of the table game allegation of capping bets and the lead up to his arrest.
Whether you are a former professional athlete or just someone looking to pass the time, you should know the casino camera is always watching.