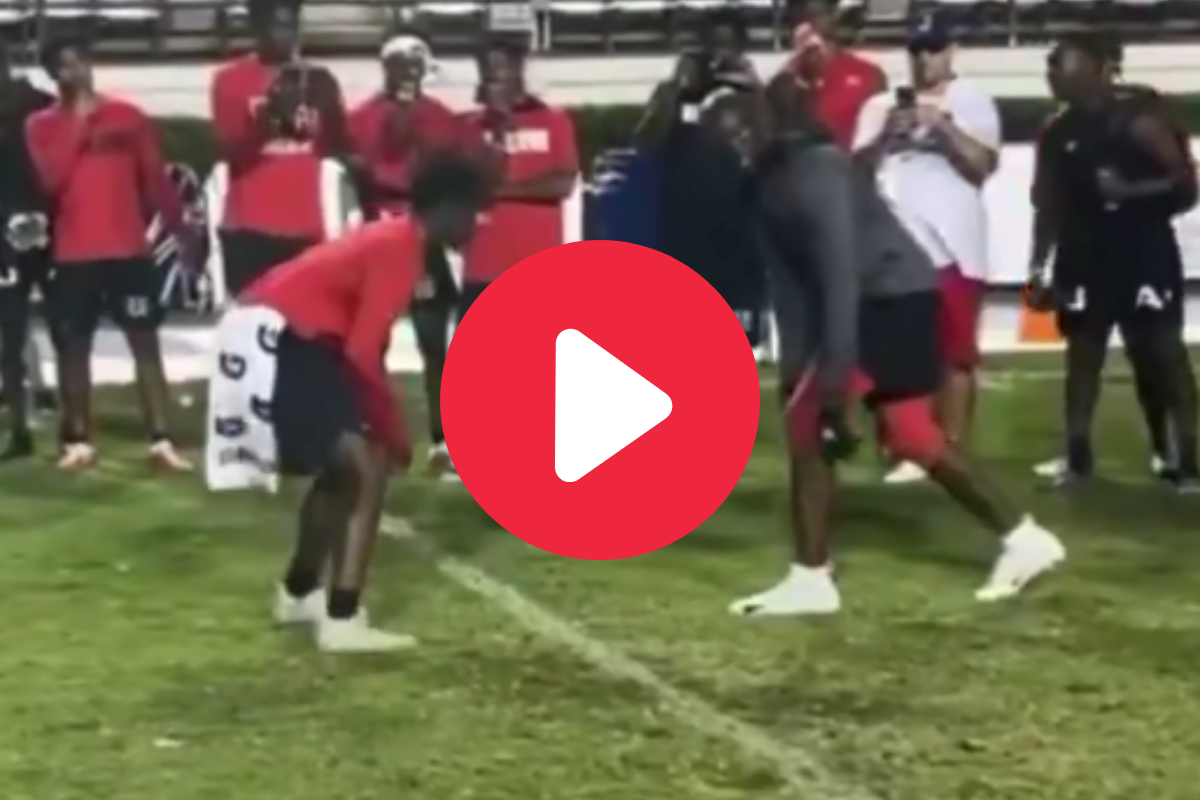 Screenshot from Twitter
Love him or hate him, Terrell Owens is really good at what he does.
What he does is maintain a six-pack in his driveway while chowing down on popcorn. The NFL legend is also pretty good at catching the football.
At 47 years old, Owens showed he's still got it by putting his skills on display at Deion Sanders' football camp.
Terrell Owens Cooks Recruits at Deion Sanders Camp
RELATED: Inside Terrell Owens? Wild 3-Day Marriage & Divorce
Imagine you're a top high school recruit. You get the chance to go 1-on-1 against an all-time great NFL wide receiver, a guy who suited up for the San Francisco 49ers, Philadelphia Eagles, Dallas Cowboys, Buffalo Bills, Cincinnati Bengals and Seattle Seahawks.
There's no way you can turn down the opportunity.
That's mistake number one.
The Pro Football Hall of Famer lines up against the young defensive backs. He proves time and time again that he still has the speed, strength and route-running ability that made him so great during his NFL career.
He's cutting hard for out-routes. He's changing speeds on a dime. He's zooming down field for the deep ball. I've evaluated a lot of 47-year-old receivers in my day, and I have to say that Terrell Owens is in the running for the best ever.
(The title currently belongs to Greg down the street. His headband, gloves, arm sleeves and flow set him apart. It's like I'm watching a seasoned Christian McCaffrey.)
This isn't the first time the former NFL player from has proved he's still in amazing shape. Last year, he raced Kansas Chiefs wideout Tyreek Hill for $1,000 in a 100-yard dash and 40-yard dash. Owens lost both races, but his 40-time allegedly clocked in near 4.4 seconds.
I'm sure Deion Sanders, who recently wrapped up his first season as the head football coach at Jackson State University, was shaking his head on the sideline. The former NFL cornerback had to go against TO at his peak. Prime Time knew how hard that was.
TO doesn't look much different and these elite recruits thought they had a chance.